Jessa Duggar Says Sister-In-Law's Wedding Dress Is Cut a Little Low on 'Say Yes to the Dress'
Jessa Duggar said that Jessica Seewald's wedding dress is cut a little low in an exclusive clip of the upcoming season of "Say Yes to the Dress: Atlanta."
Jessica is the sister of Jessa's husband, Ben Seewald. The "Counting on" star is prepared to help her sister-in-law find her dream wedding dress, as shown in a new episode of "Say Yes to the Dress: Atlanta."
"I know when I went dress shopping," Jessa said in the video obtained by People, "I thought I knew what I wanted and I went in and just tried on a ton of dresses."
"IT'S A LITTLE LOW"
Her friend Whitney pulls an A-line dress from the rack, and Jessa is surprised by how she feels while giving it a shot. She said it's quite wedding-like and that she likes the top.
However, the gown has a low-cut feature, which probably won't get the approval of her entourage. Whitney said that it's super low, to which Jessa added "It's a little low."
In May 2019, Jessica tied the knot with Phillips Lester. The couple got engaged in December 2018. The two of them work as police officers in Arkansas.
STRICT MODESTY STANDARDS
As reported by Daily Mail, the wedding style of Jessica was undoubtedly a far cry from what "19 Kinds and Counting" fans have seen from Jessa and her family.
Jessa has consistently clung to strict modesty standards set out by her parents, Jim Bob and Michelle Duggar.
Jill and Jinger have distanced themselves from these standards of modest dressing.
HAVE DISTANCED THEMSELVES
Alongside her sisters, she never wore pants growing up. She sticks to dresses and skirts. And up to this point,  they were almost always below-the-knee.
Jessa and her sisters have additionally always covered their shoulders, and they never wear bathing suits. As of late, her sisters Jill and Jinger have distanced themselves from these standards of modest dressing.
Jill and Jinger now wear pants and somewhat shorter skirts. Jill has even been seen wearing denim shorts.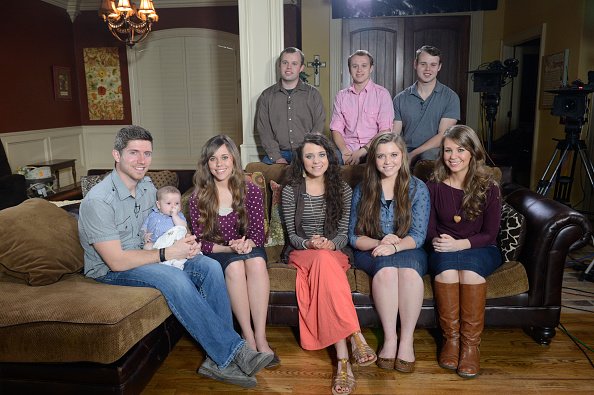 As reported by US Weekly, Jessa and her husband Ben got married in 2014. The couple went on to welcome three children, son Spurgeon, son Henry, and daughter Ivy.
In July 2018, the reality star discussed her go-to marriage guidance. At the time, she said, "Never stop showing gratitude to your spouse for all the things they do to help out."
Jessa added that it doesn't make a difference how big or small. She pointed out that sometimes couples generally expect things of one another.
Jessa continued that they quit seeing and acknowledging things the other one does to assist with the children or keep the family running evenly.