Jessa Duggar's Husband Hilariously Reacts to Her Christmas Shopping in New Pic
Jessa Duggar took to social media recently to share her husband Ben Seewald's funny reaction to her Christmas shopping spree.
The "Counting On" star posted a photo of Ben on Instagram, opening their front door and reacting to seeing huge boxes on their doorstep.
Jessa captioned the cute snap, "Just been doing a little Christmas shopping, Babe. What have been some of your favorite online gift finds this holiday season?"
As of this writing, the photo already amassed over 88,300 likes. A lot of fans also added their thoughts via comments.
One person wrote, "His face!! Priceless!!" Another added, "Love his expression."
Someone else wrote, "LOL! Ben has the same look my husband does."
As reported by Pop Culture, the post comes after the report that Homeland Security raided Jim Bob and Michelle Duggar's home. The famous family, however, has vehemently denied that.
In a statement, they said, "We were shocked to see a news report today state that our home was raided by federal law enforcement agencies. This is not true. To the best of our knowledge, it's also not true that any member of our family is the target of any investigation of any kind."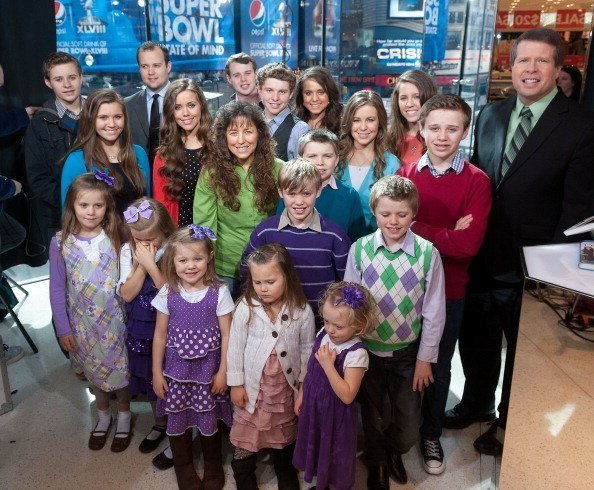 They added that one thing that being in the spotlight has taught their family is not to respond to every false rumor hurled against them.
"It would be a full-time job if we attempted to do so," the statement continued. "However, because of tonight's media coverage we thought it is important to address this rumor with you. Thank you for the love and support that we can always count on in you our fans and friends."
According to the news outlet, the news was confirmed by the Homeland Security spokesperson, saying that there was, in fact, investigators at their home. 
However, there's no word on why they were there or if any of the Duggar family are the subject of an investigation.
The Duggar family shot to fame with their hit reality series, "19 Kids and Counting," as reported by ET. The series quickly became TLC's most popular show, with millions of viewers, since it premiered in September 2008. 
After the show's cancellation in 2015, fans kept on following the famous family on their follow-up series, "Counting On," as well as on their social media pages.