Tiffany Trump Sends Warm Birthday Tribute to Her Brother Barron in Recent Post
Tiffany Trump celebrated her brother, Barron Trump, by posting a heartwarming birthday tribute to him on her Instagram.
Following the update on the Coronavirus, many families around the world have adhered to the recommendations of health agencies, which include practicing social distancing.
This has called for the cancellations of concerts, as well as restrictions of movements. Every person is advised to observe healthy hygiene and also self-quarantine to curb the spread of the disease.
This hasn't stopped the celebration of the youngest Trump, who recently turned 14-years-old. The teenager seems to have lots of love from his family. His sister, Tiffany, took to the gram to post a warm tribute.
She uploaded two images. The President, Donald Trump, Barron, and Tiffany appeared in the first, while the Trump siblings lovingly embraced one another in the second image. The big sister sweetly wrote:
"Happy 14th birthday to the best "little" brother I could ever ask for! You mean so much to me. Barron. I wish you all the happiness in the world! Love you!"
Another family member who took out time to post a heart-melting message for the celebrant was his mom. The first lady, Melanie Trump, went on Instagram and Twitter to celebrate the young blood. 
She posted an image of two figures in silver balloons representing the new age, "14." While she briefly captioned it: "Happy Birthday BWT," alongside a love emoji.
The President is yet to wish his son a happy birthday, but he is not a father who shies away from speaking highly of his lad
Numerous fans chimed in their birthday wishes on the page and reached out to Barron with loving messages in a bid to celebrate the teenager.
Lots of people seem to know the 14-year-old who although doesn't make as many appearances as his older siblings. Noted as one of the youngest persons to live in the White House after John Kennedy's son, John, the youngest Trump is known for his "yawning" during his father's speech. 
The President is yet to wish his son a happy birthday, but he is not a father who shies away from speaking highly of his lad. During a Las Vegas rally, Donald Trump bragged about his son, saying:
"I have a son; he's a genius with computers."
Barron is the last child of Donald. He happens to be the first child of his mom and the fifth of his dad. The 14-year-old spent most of his childhood in Manhattan.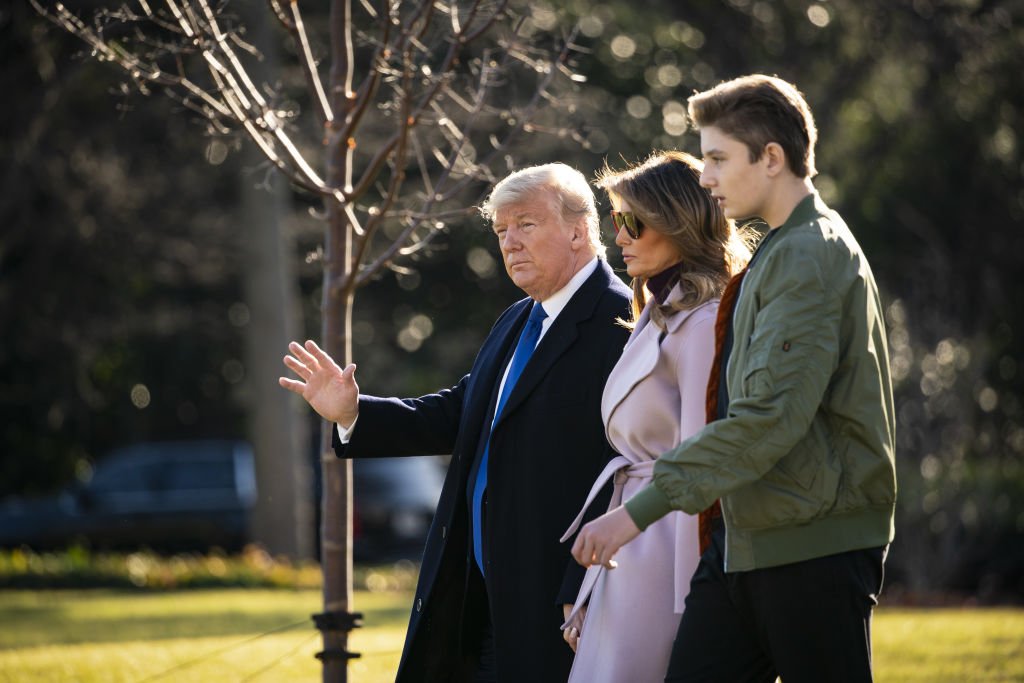 Before becoming the President of the USA, Mr. Donald Trump has had two failed marriages with two women whom he shares four of his kids with.
Regardless of having kids from different women, the Trump pack seems to be a blended family, and irrespective of the ongoing pandemic, Tiffany, still found it valuable to shout out to her "little" brother.