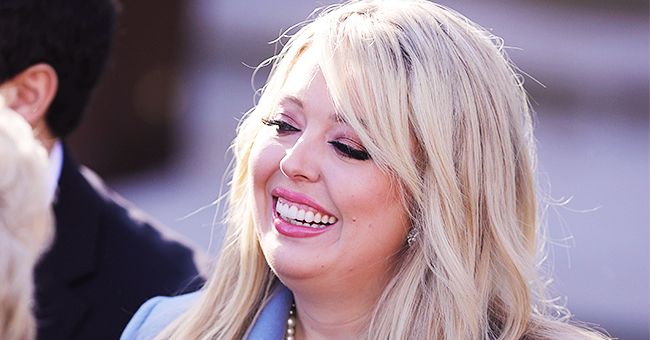 Getty Images
Tiffany Trump Stuns in Red Dress with Dad, Stepmom, Boyfriend & His Parents in a New Photo
Tiffany Trump said it finally felt like it's Christmas after sharing a photo of her with her boyfriend, Michael Boulos, and his family at a White House event.
It is all about family for Tiffany Trump and her boyfriend Michael Boulos, who managed to bring together President Donald Trump, his wife Melania, with her future in-laws. In her caption, she gushed:
"It's beginning to feel a lot like Christmas?."
In the picture, and first lady stand in the middle, with Tiffany and Michael on one side, and his parents on the other.
Showing off their best smiles along with her guests, Melania was captured in a rare moment when she let down her normally controlled demeanor and gave the camera a pearly smile.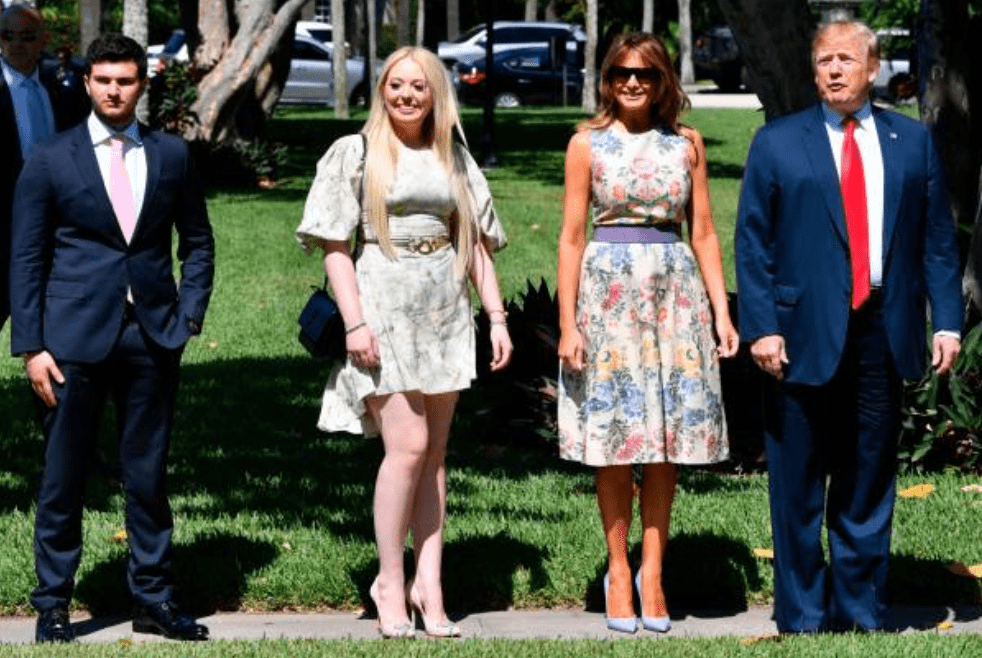 President Donald Trump, Melania Trump, his daughter Tiffany Trump and her boyfriend Michael Boulos arrive at the Bethesda-by-the-Sea church for Easter services in Palm Beach, Florida on April 21, 2019 | Source: NICHOLAS KAMM/AFP via Getty Images
For the festivities, Tiffany wore a red Christmas-inspired cocktail dress with a bow on the collar. Michael opted for a suit with a red pocket square to complement his partner's dress.
In contrast to Sarah Boulos, who wore a long ball gown with a fur wrap, Melania was dressed in a black fitted pants suit. Her blazer was left open and showed off a white tailored shirt.
The pictured posted by Tiffany was from the White House Christmas party that was held earlier in the month.
The couple has been dating for almost a year, and Michael has met Trump several times. However, the party was one of the first times the two families were pictured attending an event together.
Tiffany's love of Christmas doesn't appear only to be inspired by the family-oriented activities and lavish parties. She a big announcement at a similar White House event last year.
According to Daily Mail, the couple made their relationship Instagram official a year ago during a Christmas party at the House.
Despite speculation about Trump and Tiffany having a tense relationship, the 26-year-old Georgetown Law School student makes regular appearances at White House events.
Not only did Trump show support for her new relationship by "meeting the parents," he also reposted the picture shared by Tiffany. Showing her appreciation for the repost, she replied to him saying "I love you!"
Please fill in your e-mail so we can share with you our top stories!