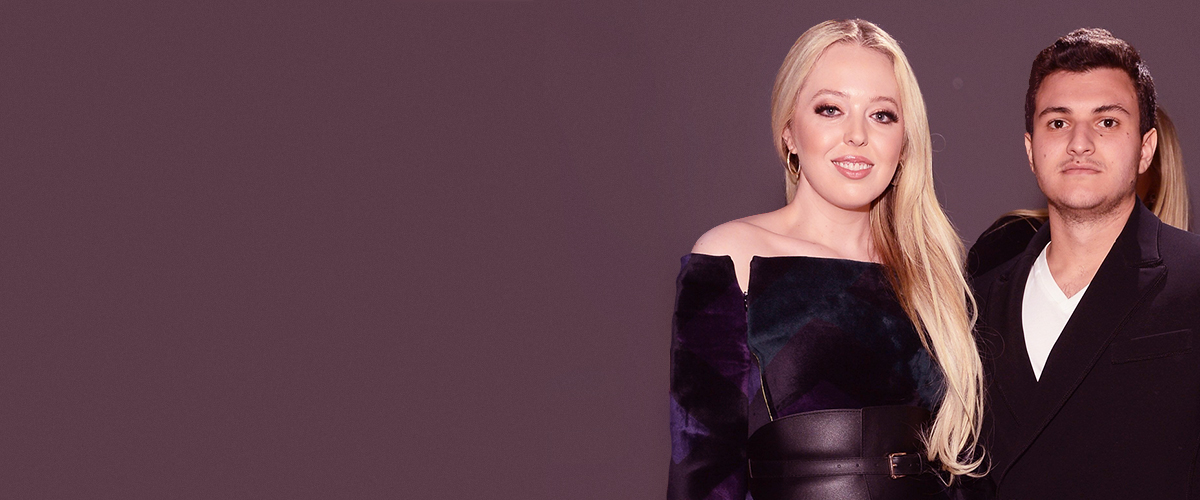 Getty Images
Meet Tiffany Trump's Boyfriend Michael Boulos, Heir to a Multi-Billion-Dollar Business
Tiffany Trump, the youngest daughter of US President Donald Trump, has been dating a Lebanese-Nigerian heir to a multi-billion-dollar business named Michael Boulos.
The couple has been dating for a year already. Although it was initially reported that they met each other at a party that the "Parent Trap" actress Lindsay Lohan hosted in Mykonos, Greece, it was not exactly how it happened, as per Town and Country Mag.
Their first photos together
Michael and Tiffany were photographed together for the first time in September 2018 when they attended the Taoray Wang fashion show in Manhattan, New York.
Apart from the couple, Michael's childhood friend, Kamal Karameh, and Tiffany's publicist and friend, Susan Shin, were also at the event. However, they kept the details of their romance away from the spotlight at that point.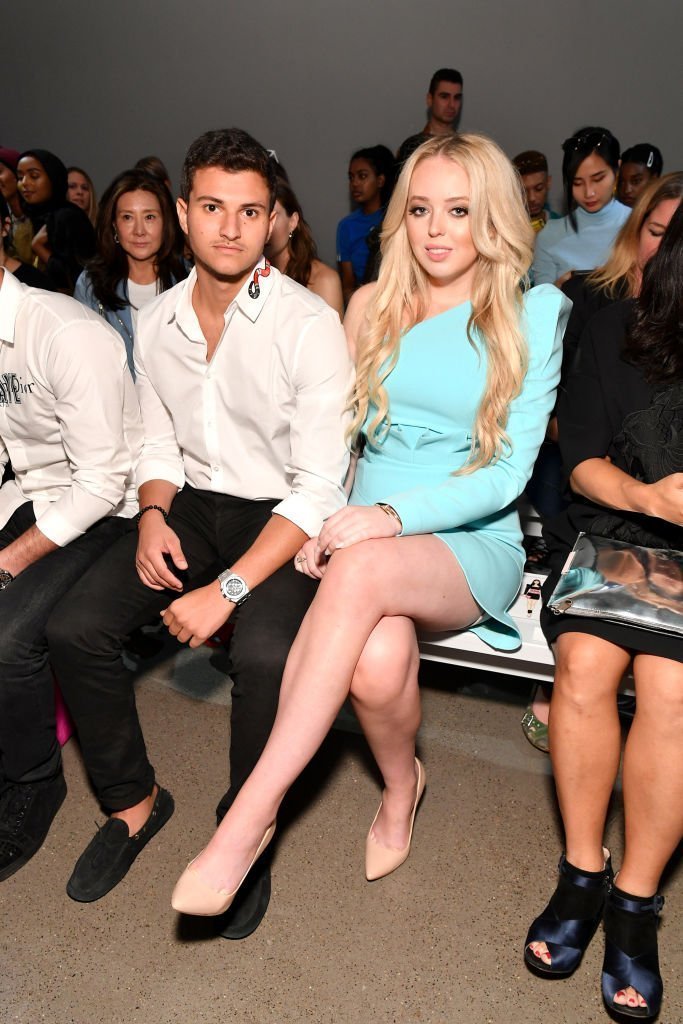 Tiffany Trump and Michael Boulos at the Taoray Wang Fashion show in New York City on September 8, 2018 | Source: Getty Images
In fact, neither of them has publicly spoken about their relationship. In November, it was clear that their relationship was serious as Tiffany took Michael to a Thanksgiving party at Donald's Mar-a-Lago club in Florida.
From that point on, both of them started sharing photos on social media, especially Michael, who regularly praises Tiffany and admits how lucky he is for being with her.
Gushing over each other
In December last year, for example, the 22-year-old man uploaded a photo to his Instagram account showing himself dressed in a very elegant black suit with a red tie posing next to Tiffany, who opted for a black dress.
The couple was flashing their smiles in front of an adorned Christmas tree in Washington DC.
In August this year, though, he uploaded another post wherein he gushed over his partner. The pic portrayed them in a much more romantic pose with the sea in the background.
"The simple lack of her is more to me than others presence, miss you," wrote Michael in the caption.
He is not the only one showing off his love on the Internet as Tiffany recently uploaded a beautiful post in which she was wearing a blue and white dress and Michael chose a pink shirt and khaki shorts.
For the caption, she wished him a happy 22nd birthday.
"You fill my life with so much joy, kindness and laughter! Thank you for always putting a smile on my face!" Tiffany added.
According to The National, Michael was born in Texas but was raised in Nigeria. When he was older, he moved to London to study Finance at City University.
His father is Massad Boulos, the owner of Boulos Enterprises and SCOA Nigeria. Apart from that, his mother, Sarah Boulos, runs the Society for the Performing Arts in Nigeria.
POTUS alleged remarks about Nigeria
One of the aspects of their romance that has attracted more attention is that Michael grew up in Nigeria, the same country that Donald Trump reportedly mocked of in 2018 while talking about immigration by using an expletive word to label it.
He supposedly used that expression during a private meeting with lawmakers. An American senator, who allegedly attended the meeting, released the news, adding that Donald used "vile, vulgar" language while addressing African countries.
POTUS denied using the specific word that news outlets claimed, but admitted to having used "tough language."
Soon later, Nigerian politicians requested verification of his remarks, adding that, if Donald did label the country with that word, it was "hurtful, offensive, and unacceptable.
Tiffany Trump and Michael Boulos nowadays
At the moment, Michael and Tiffany's relationship is still going strong, which might suggest that he decided to forgive and forget Donald's alleged remarks.
Their relationship is so good that even Marla Maples, Tiffany's mother, took to Instagram to wish Michael a happy birthday.
Her slideshow portrays Michael and Tiffany sitting next to each other while their respective mothers were standing behind them in the first pic and kissing their heads in the second one.
"I love watching God in action and so grateful when the Divine brings beautiful souls together from across the sea to share our hearts, life stories & fun," Marla wrote.
Despite their three-year gap, they look good together. However, only time will tell if they are meant to each other.
Please fill in your e-mail so we can share with you our top stories!