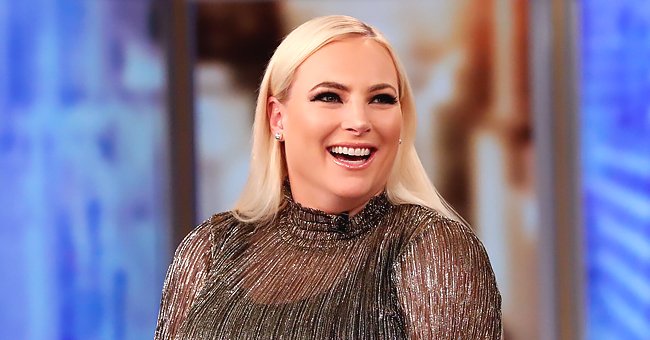 Getty Images
Meghan McCain & Her Husband Are Expecting Their 1st Baby—5 Facts about Ben Domenech
Meghan McCain recently shared the news of her pregnancy — take a look at her husband, Ben Domenech, and five interesting facts about them.
Meghan McCain's husband, Ben Domenech, is a conservative writer, blogger, and television commentator who has appeared on CNN. He founded "The Federalist," which is an online political magazine.
Back in 2015, before they met, Meghan reportedly told the LA Times that she was unsure if she would get married. She explained, "I am still dating and love my job and not ready to settle down at all."
1. MEGHAN ORIGINALLY DID NOT WANT KIDS
Since they got married in 2017, the public has been waiting for any announcement of additions to their family. With none forthcoming, Meghan told People she is "not quite there yet."
Her mother, Cindy McCain, however, could not wait to have grandchildren from the pair; Meghan revealed that her mother had never brought up the topic before but now brings it up all the time.
2. BEN PROPOSED AFTER MEGHAN'S DAD'S CANCER DIAGNOSIS
When People revealed that during a brain scan, John McCain had cancer in July 2017, news broke that they had gotten engaged that same month, although Meghan only confirmed the rumors in November of that year.
Twitter then removed the offensive posts and suspended some accounts.
According to Entertainment Weekly, she finally confirmed the rumors on her ABC morning talk show The View saying, "…We've been engaged for a while and it's a secret. I was hoping to get married and people wouldn't find out, but people talk sometimes."
3. THEIR WEDDING DATE WAS CHANGED
The pair tied the knot in late November of 2017 with People reporting that they moved it up to ensure that her father attended the ceremony.
But, before the big day, tragedy struck as her father had torn his Achilles and would not be able to walk her down the aisle. Luckily, her brother Jimmy was there to lend a hand and took his father's place.
4. BEN WAS ACCUSED OF PLAGIARISM
The early days of Ben's career as a writer were undoubtedly rough, with things coming to a head in 2006. That year The NY Times reported that Ben, while working as a blogger for the Washington Post, had resigned following multiple accusations of plagiarism.
Although he initially denied the allegations, Ben Domenech later apologized through a post made on his blog "Redstate."
5. BEN LASHED OUT OVER TWITTER POSTS ABOUT MEGHAN
After John McCain's death in August 2018 and the funeral services that followed, which included lying in state and other ceremonies, Meghan was pictured leaning over her father's coffin in tears.
The picture then went viral on Twitter, with many people making fun of her, including an altered image of a gun pointed at her.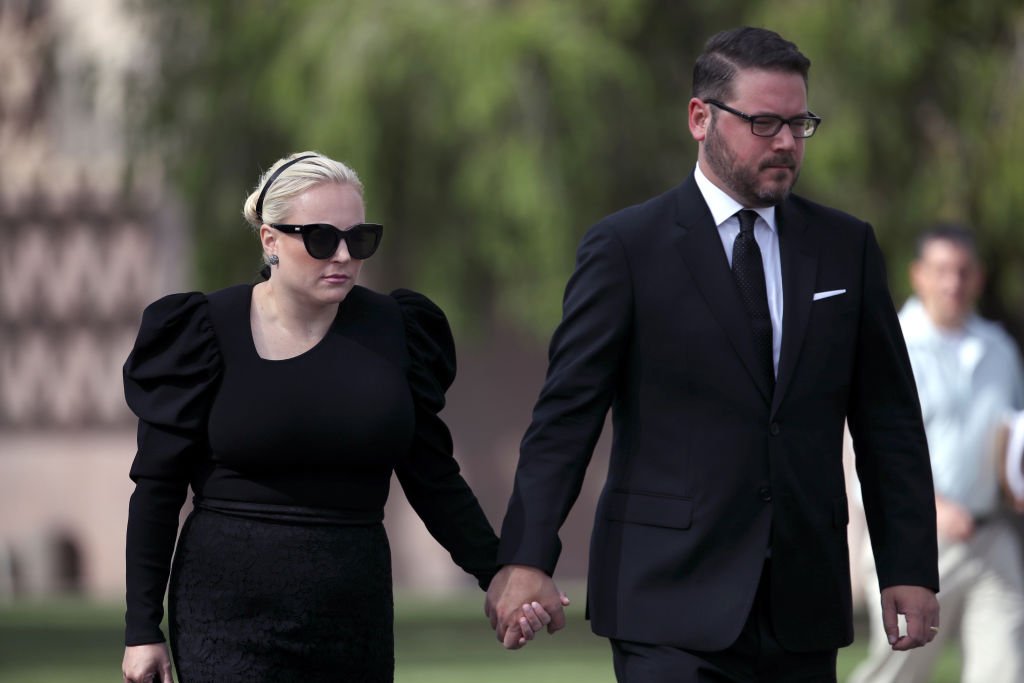 Meghan McCain walks with her husband Ben Domenech as the casket of U.S. Sen. John McCain leaves the Arizona State Capitol to go to a memorial service at the North Phoenix Baptist Church. | Photo: Getty Images
This enraged Ben; he spoke out against Twitter's founder and CEO, Jack Dorsey, expressing his anger and frustration. He later deleted the tweet. Twitter then removed the offensive posts and suspended some accounts.
Please fill in your e-mail so we can share with you our top stories!