Dionne Warwick Reveals How Being Her Family's Breadwinner Ended Her Marriage to William David Elliott
Dionne Warwick is one of the most successful singers in the world, but she recently revealed that being her family's breadwinner ruined her marriage to William David Elliott. 
Being one of the most successful singers in the world made Dionne Warwick wealthy. Ultimately, this led to her family living a comfortable life. While this is something that could've easily made people happy, that wasn't the case for her then-husband, William David Elliott. 
HER FAMILY'S BREADWINNER
According to Warwick, she was the main source of income in their family, and that was a difficult thing for her husband to accept at that time. Ultimately, the same problem led to their separation. 
"I was the major earning power in the family and that is very difficult for the male ego. It just got too much to bear for my husband, and we decided that it would be best for us to part ways."
STILL HARD AT WORK
At 79-years-old, Dionne continues to work hard. In 2019, she released two albums and had her own Vegas residency. Thanks to her contributions in music, she won a lifetime achievement award from the Grammys. 
Her most recent appearance is on "The Masked Singer," where she sang different songs while disguised as a mouse. Unfortunately, she didn't win the show and got voted off early. It was all because the judges recognized her voice, as it is something that isn't so easy to disguise. 
ADVICE TO REACH SUCCESS
With almost six decades of experience in the entertainment industry, Dionne revealed the secret to her success, and that's being true to yourself, a secret that other icons shared with her. 
"Always be who your are, because you cannot new anyone else. I feel like that should ring true to everybody."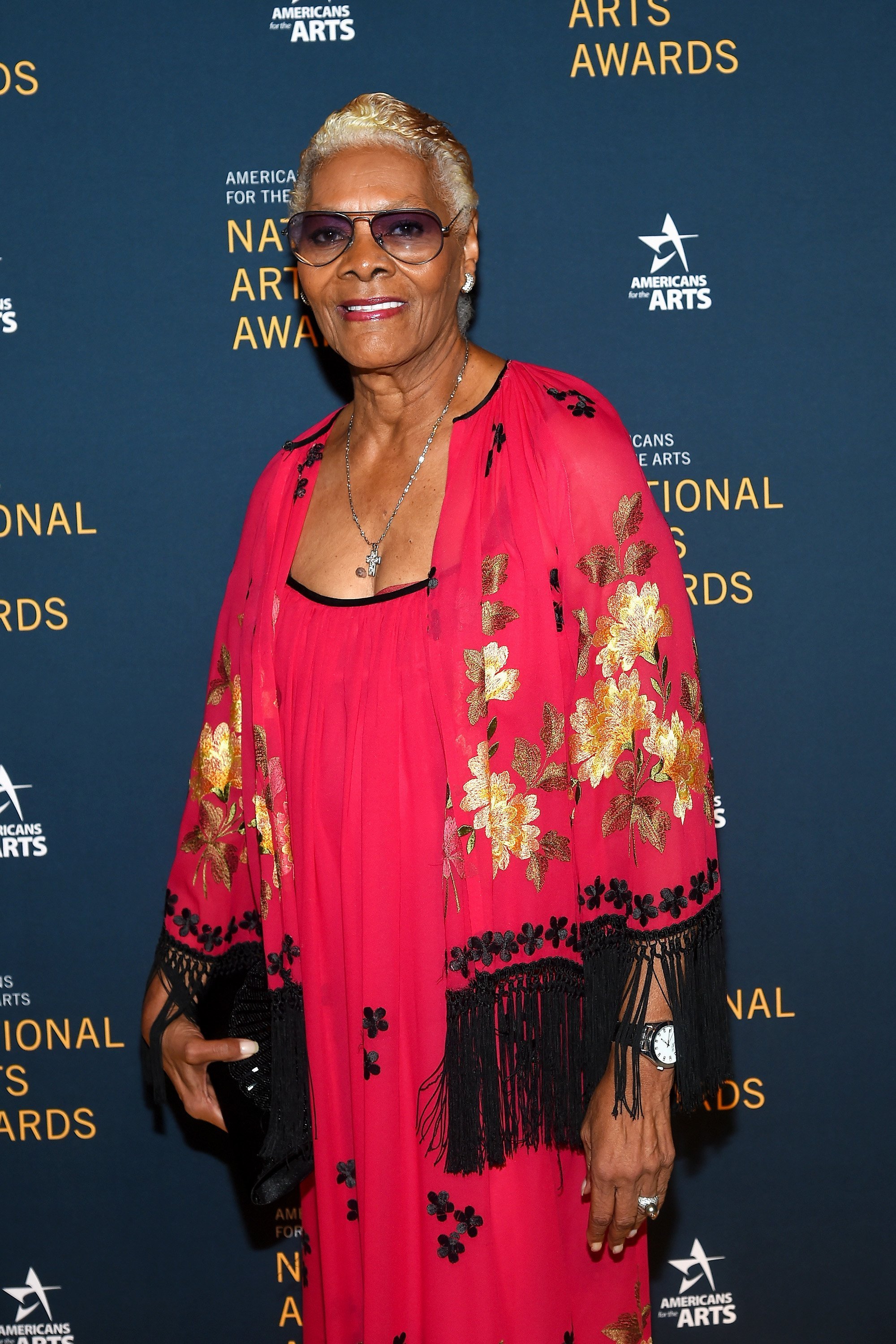 Indeed, Dionne has stayed true to herself not only in the industry, but in her personal life as well. Ultimately, that led to the decision to file for divorce from her husband, as they did not meet eye to eye when it came to the success that she had on her own.