Tamar Braxton Fans React after Boyfriend David Adefeso Features in New Music Video for 'Crazy Kind of Love'
Sultry singer Tamar Braxton got her fans raving after she shared a sneak preview of her new song "Crazy Kind of Love" which featured her boyfriend, David Adefeso.
Tamar Braxton recently took to her Instagram page to share a short clip from the music video of her new song titled "Crazy Kind of Love."
Tamar's new song will be featured in the "True to the Game 2" film, and the excited singer couldn't hold back on her joy as she shared the post to her fans.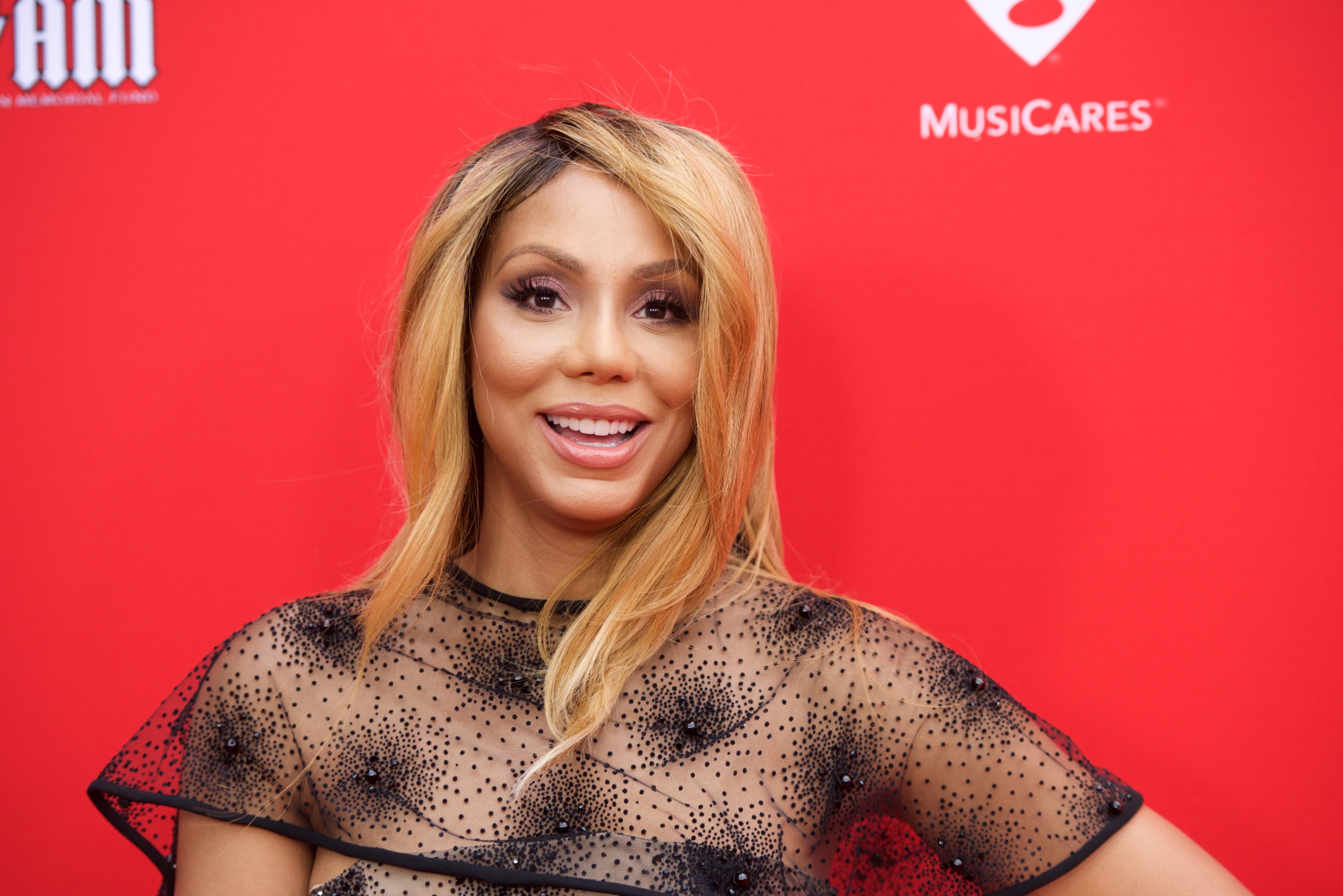 Fans got more than they expected when they spotted Tamar's boyfriend, David Adefeso, in the music video. The pleasantly surprised fans flooded the beautiful singer's comment section with words of admiration. One particular fan wrote:
"I see David!!! Can't wait, Tamar!! Love you!"

Another fan commented saying "Yaaaas David in the video," while others expressed their delight in seeing her boyfriend feature in her song.
Fans of the singer have taken to her Nigerian boyfriend, David Adefeso who has been showering Tamar with so much affection since they began dating over a year ago.
Tamar 45, seems to have her life back on track with her new music.
Tamar who recently celebrated her birthday on March 17, received so many well wishes from fans far and wide, but one post stood out from the rest.
David posted a lengthy message, detailing the wonderful times they have shared and how meeting the talented singer changed his life. The businessman spoke about his deep love for the 45-year-old singer, in a way that won over many of Braxton's fans. One fan commented:
"Beautifully said, I am rooting for you guys….MARRY HER ALREADY DAVID…Happy birthday to my favorite Braxton."
David Adefeso is a Nigerian born business guru who graduated from the prestigious Harvard Business School. The CEO of The Pacific Group reportedly started dating Tamar in 2019 after a drawn-out divorce from ex-husband Vincent Herbert.
After the drama surrounding her divorce, Tamar 45, seems to have her life back on track with her new song which she claims "made her fall in love with music again."
Tamar
has also made
attempts to reconcile with
her old friend Adrienne Houghton, but it seems the latter is not so keen on rekindling the friendship that suffered a setback over three years ago.