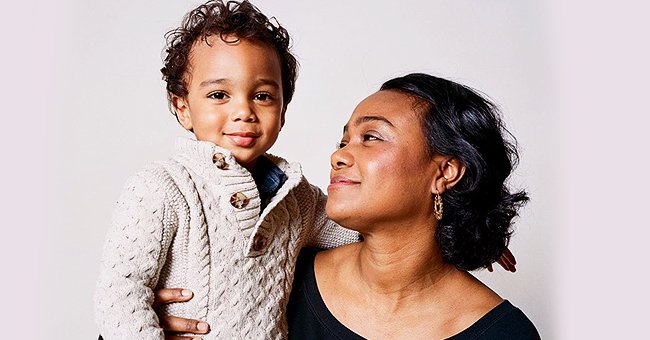 Instagram/tatyanaali
Tatyana Ali Melts Hearts with Sweet Clip of Curly-Haired Son Edward Watching a Video on a Phone
Tatyana Ali shares a cute video of her curly-haired son Aszi as he seems engrossed in a video clip he was watching and singing along to on the phone.
Children are adorable. The comical way they laugh at times, the sweet things they say, and the fantastic things they enjoy have a way of making our hearts melts while we appreciate them.
Tatyana Ali shared a heart-melting video of her curly-haired son Aszi as he watches a clip of a woman while dancing on the phone. The video showed the toddler wholly engrossed.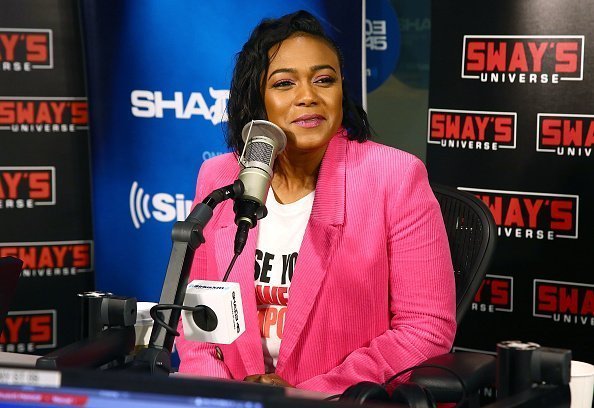 Actress Tatyana Ali visits the SiriusXM studios in New York City on November 20, 2018. | Photo: Getty Images
After a while, Aszi turned to his mom and asked if she could sing the song that was being sung by the woman and her son to which Tatyana replied in the affirmative and joined her son singing, "Dancing with my son."
Later on, the three-year-old proceeds to lick some syrup off his plates as he tells his mum that the baby in the video was cute, to which mum agreed. Captioning the video, the mother of two wrote:
"Dancing with my son @melcamilo Aszi loves your song! I do too! Sending love to you guys!!?."
Following his declaration of the cute baby, Aszi then continued licking syrup off his plate while the video played on, and he moved his body to the music coming from the phone.
Tatyana then asked if he enjoyed licking the syrup to which Aszi gave a cute grin and stuck his hand in his mouth. While the actress and her son had their moment, her husband, Dr. Vaughn Rasberry, could be seen in the background.
Tatyana revealed that she and Vaughn had another son who was born in August 2019.
The song which Aszi and his mum were engrossed with was from Mily Roc's Instagram page. In the video, Mily could be seen dancing with her cute little son who more than once tried to grab the camera.
The comments section soon became alive, with many expressing how cute Aszi was. Some said he looked like his mom, while others stated that he is the perfect combination of both parents. Someone said:
"Adorable as he is pretty cute himself... saying that is a pretty cute baby... too much."
The "Fresh Prince of Bel-Air" alum and her husband, Dr. Vaughn Rasberry, got married in 2016, and she shared the announcement alongside the news that she was pregnant with her first son.
The two who met on an online dating site, and got married in a relatively quiet and picture-perfect setting away from the glam of the media.
Last year, Tatyana revealed that she and Vaughn had another son who was born in August 2019 almost two years after welcoming their first son.
The baby's name is Alejandro. Amidst the lockdown and self-isolation, it is such a refreshing burst of air to see Aszi share his cute little smile that has hearts melting.
Please fill in your e-mail so we can share with you our top stories!