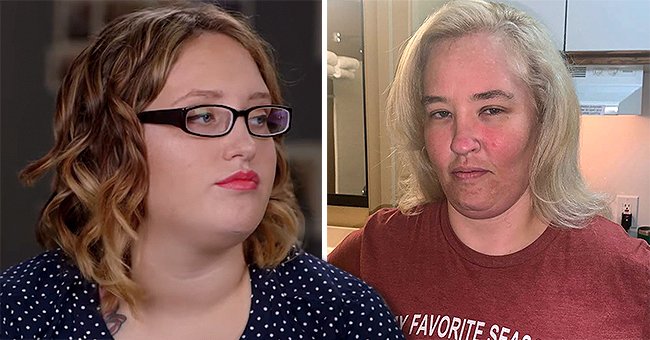 youtube.com/WE tv instagram.com/mamajune
Mama June's Daughter Pumpkin Lives in Fear of Getting Call That Mom Is No Longer Alive Due to Drug Use
Mama June's daughter, Pumpkin, shares her fear that her mother will soon pass away if she continues down the path she's towing.
Mama June Shannon's reputation has slowly declined over the years, her daughters know it and fear that who their mom has become might cause her to lose her life.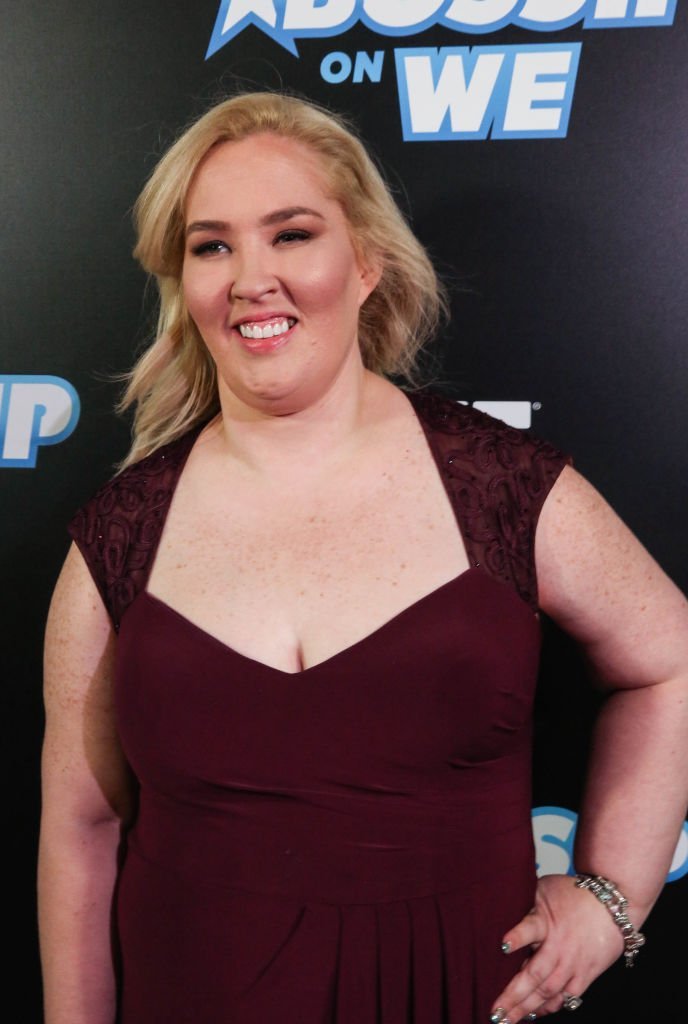 June Shannon "Mama June" attends the 2nd Annual Bossip "Best Dressed List" event at Avenue on July 31, 2018 in Los Angeles, California. | Photo: Getty Images
Drugs and drug charges put the cap on it in 2019 and her daughter, Lauryn "Pumpkin" Shannon opened up about her mother's habits in an exclusive interview with People. Discussing her fears, Pumpkin said:
"If she keeps going down the path... I feel like we're going to get the call that she's no longer alive."
The path Lauryn referred to dates back to her arrest in March 2019 on charges of possession of a controlled substance and drug paraphernalia. She had allegedly been caught with cocaine and a crack pipe.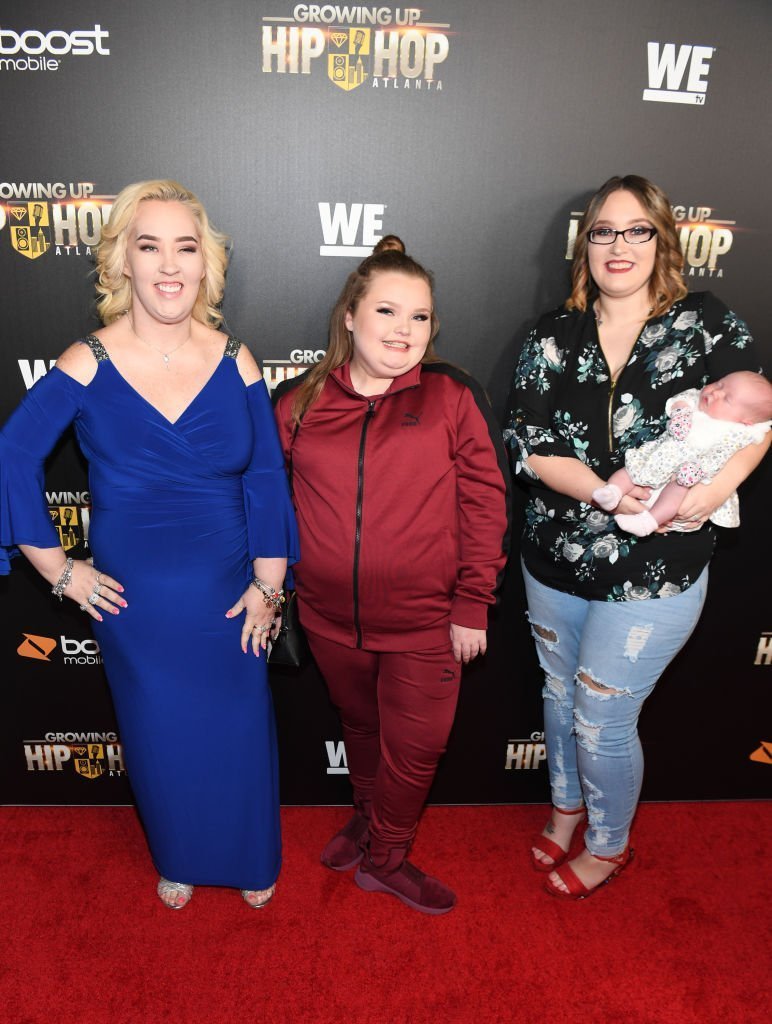 June Shannon, Alana Thompson, Lauryn 'Pumpkin' Shannon and Ella Grace Efird attend "Growing Up Hip Hop Atlanta" season 2 premiere party at Woodruff Arts Center on January 9, 2018 in Atlanta, Georgia. | Photo: Getty Images
The "From Not To Hot" star has apparently hit what some would call a rough patch since she started dating her boyfriend, Eugene "Geno" Doak.
Geno was also arrested and charged with domestic violence in the third degree, as well as possession of a controlled substance and drug paraphernalia.
The notorious pair were also hit with felony charges late in 2019, after her initial arrest for the drug possession while the paraphernalia charge was a misdemeanor.
Before the messy court drama, Pumpkin and Honey Boo Boo, Shannon's second daughter, staged an intervention with their family to convince their mother to enroll in an in-patient treatment facility.
The troubled reality star agreed after some coercion but checked herself out just twelve hours after, once again running to her boyfriend, Geno.
Pumpkin added that everything her mother did continued to shock her more than the last. June's relationship with her family had begun to deteriorate following her arrest, after which she had no contact with both of her daughters.
Pumpkin admitted that she partly blamed Doak for her mother's drug addiction, adding that her mother was not often in the right frame of mind whenever he was around her.
Concluding the interview, Lauryn resolved that her mother was, regardless, a grown woman, and getting better was ultimately a personal decision.
June and Doak were spotted at a casino in Florida amid the coronavirus concerns, strolling about as though they were prepared to gamble with their health.
In 2019, the reality TV star once again caught the attention of fans, but they were more concerned about her wellbeing.
The 40-year-old was spotted looking disheveled around thanksgiving, which she was spending alone without her family.
Since her parenting skills went belly up, Pumpkin and her husband obtained a temporary court order which allowed her 14-year-old sister, Alana "Honey Boo Boo" to move in with them. This occurred briefly after Mama June and Doak were arrested at an Alabama gas station.
In addition to Lauryn and Alana, Mama has two older daughters, June and Anna, and all they have wished for is the return of the sweet woman they grew up loving and looking up-to.
Please fill in your e-mail so we can share with you our top stories!