Serena Williams's Toddler Daughter Hilariously Does Her Own Makeup during Mom's Beauty Routine
Olympia Ohanian, the cute daughter of tennis star Serena Williams, stole the show in the photos posted by her mother on her Instagram story, with the little tot taking over the latter's beauty routine. 
Olympia Ohanian is such an adorable child, and if that isn't evident enough, then the videos shared by her mom on her Instagram story proved it in its entirety. 
When Serena decided to embark on her beauty routine for the day, she must have thought it would be a normal process, but her daughter had other ideas and took over.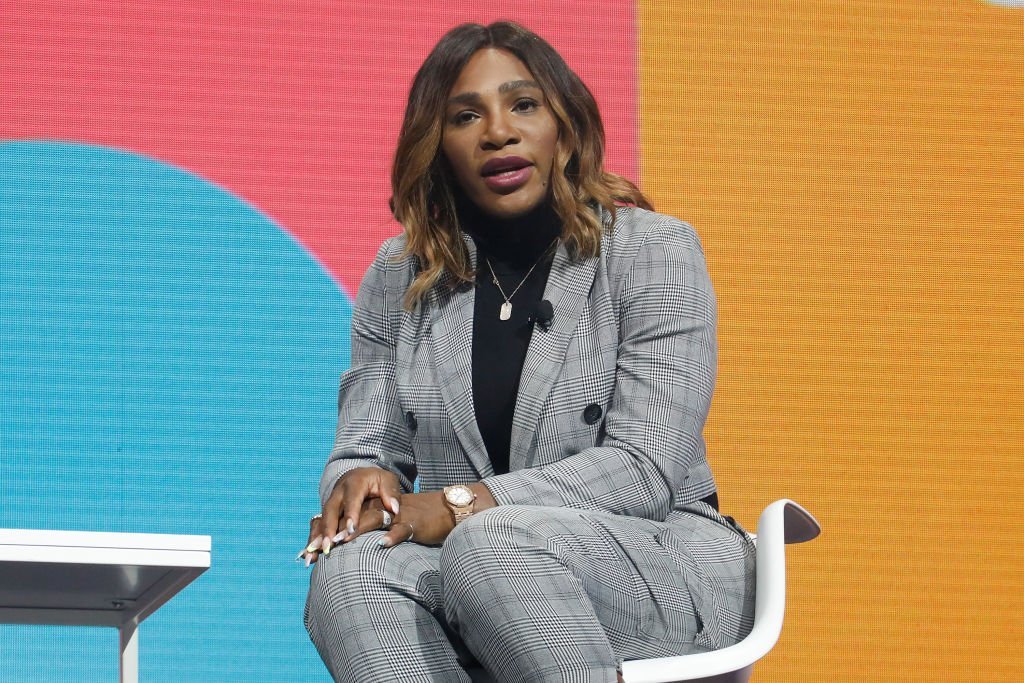 What followed was a display of Olympia's skills with the makeup kits, which her mom was willing to share with her followers and one that was hilarious. One of the moments showed a shocked Serena with her mouth wide open while watching Olympia. 
Olympia didn't care but kept on drawing her mom's lipstick on her face, turning herself into a cuter princess, by her own definition. The hilarious moment also provided a chance for mom and daughter to bond, a win-win situation, one may say.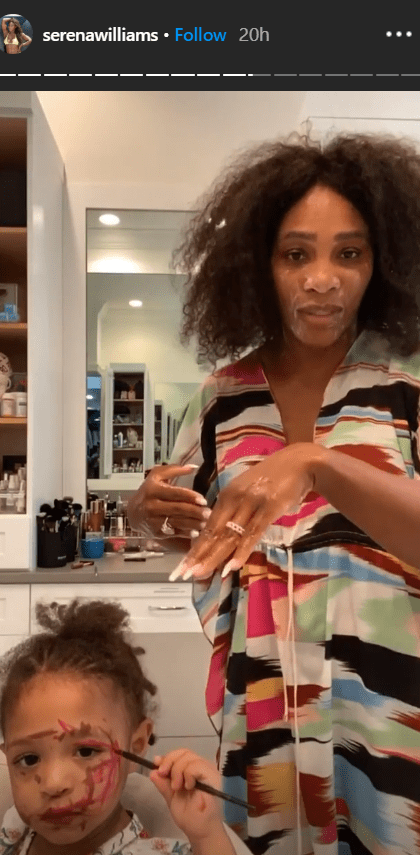 The video showed that Olympia is full of creativity and is a beauty maven in the making. The little tot also has a flair for fashion, which is visible from some posts on her mother's Instagram page. 
At first, Serena didn't know what to expect from her daughter, telling the camera during the video that she was terrified to see what Olympia was doing. 
The video again showed how Serena and her husband are letting their daughter explore her creativity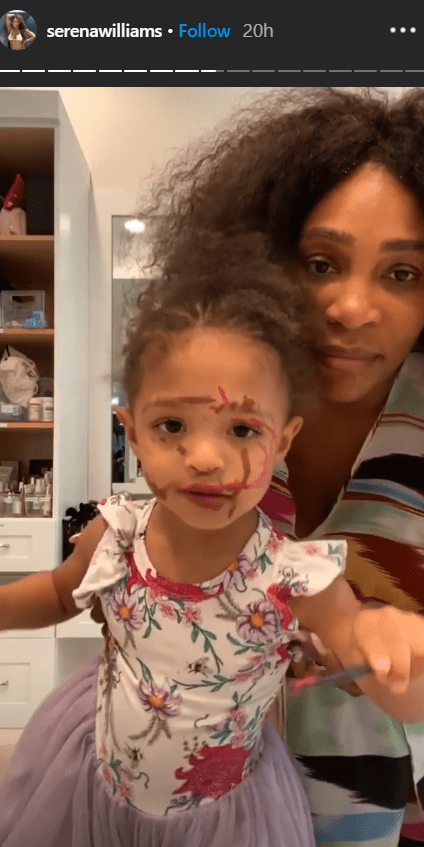 When Olympia was finished at first, Serena gently asked her what she had done, noting the different lip colors on her face. Olympia had more ideas. The 2-year-old soon moved to apply more colors on her face. 
At that point, Serena cut in, telling her daughter not to apply so much makeup because she (Serena) would have to clean it all off when she was through.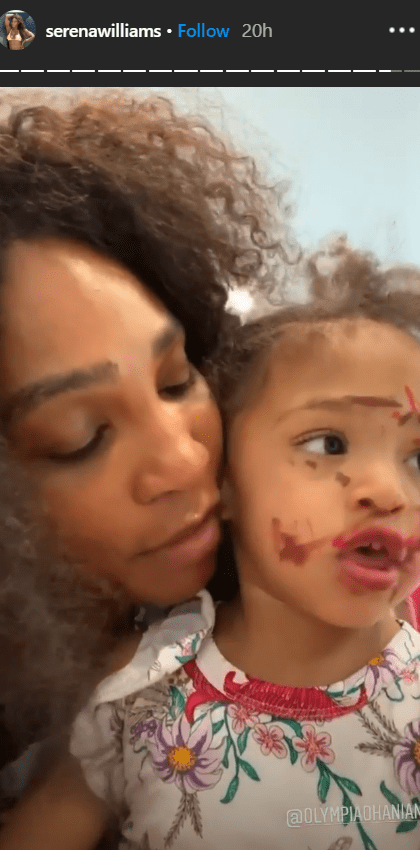 The tennis great, however, encouraged Olympia when the little tot looked at herself in the mirror, telling her that she looked cute, which the cutie agreed to. 
The video again showed how Serena and her husband are letting their daughter explore her creativity, with an example being a video the tennis star's husband posted of Olympia painting his nails.
Serena Williams met Alexis Ohanian, who is Reddit's founder, for the first time in 2015, after which they tied the knot a year later, before welcoming Olympia that same year. 
The couple's first meeting place was at the Rome Cavalieri hotel, where they were both staying at the time. It turned out to be an awkward first meeting, one which has been told over and over again, but gets cuter every time and has resulted in a beautiful marriage.