Mama June Shannon Shares New Selfie with Boyfriend Geno Doak While Ignoring Her Kids' Phone Calls during Pandemic
Mama June seems to be ignoring the warning of authorities to self-isolate and practice social distancing, and her fans are firmly against her decision.
With the coronavirus pandemic raging across the world, people are cautious and self-isolating to reduce the spread of the virus. Still, it seems not everyone is keen on heeding to the advice from authorities to stay indoors.
One of such people is reality TV star Mama June Shannon. Mama June, who recently shared a picture of herself and her boyfriend Geno Doak, has received quite the backlash from fans.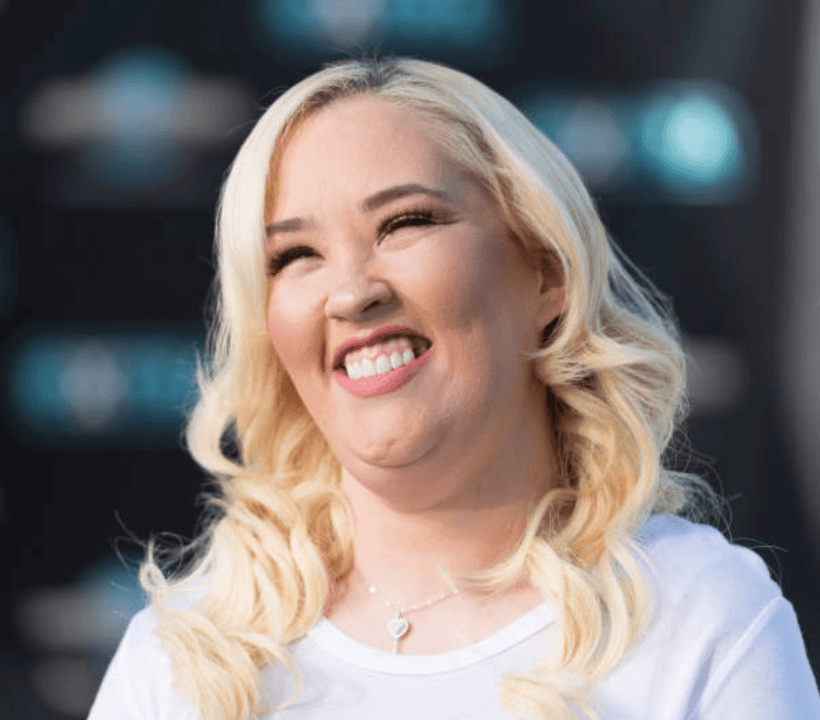 Taking to Instagram, Mama June shared an image of herself and Geno at the market where they ran into an old acquaintance Adam Barta.
The three of them posed for a selfie with Adam holding the camera and Geno holding a gallon of water while June stood at the back, smiling. Captioning the picture, June said:
"Ran into my old friend @adambarta at the market. Y'all remember him from Alana's music video and the song 'Moving Up' from 4 years ago."
Fans of the reality star seemed not to be buying it as they came for June in the comments section, stating that she was being reckless and not considerate of those around her
Someone expressed shock and dismay over the fact that she and Geno were still together despite all the trouble he had caused her in the past. While another person urged her to get rid of him and not bring "the rock" close to her youngest daughter Alana.
There are pointers to the fact that she is not in a healthy place.
Most people could not fathom what she was doing with Geno in the first place after their arrest made headlines last year for being in possession of illegal substances.
Some fans, on the other hand, were concerned about June's relationship with her daughters, whom she has not spoken to in almost a year. A fan begrudgingly expressed their thoughts saying:
"How about you go show your kids some love?"
This is not the first time June and Geno would be seen outside since the viral pandemic broke out. The two had been spotted earlier in a casino in Florida hanging out and wandering about in the casino.
June has been raising concern for her family ever since she got back with Geno, who happens to be an ex-convict. Her immediate family members have been worried that they might get bad news concerning her.
While no one can assertively say what is going on with June, there are pointers to the fact that she is not in a healthy place judging by her recent looks. Whatever the case might be with June, one can only hope that she makes the right decision for her life and that of her family.