TMZ: Mama June and Her Boyfriend Geno Doak Spotted Checking out of a Hyatt Hotel in Atlanta
Mama June and her boyfriend, Geno Doak were spotted looking disheveled as they spoke to paparazzi after checking out of the Hyatt Hotel in Atlanta.
Every public sighting "Mama June: From Not to Hot" star, Mama June and her boyfriend, Geno Doak make gets more concerning each day, as their appearance continues to worsen.
Over the weekend, they were spotted leaving the Hyatt Hotel in Atlanta. According to TMZ, the person who took the photos of the couple chatted with them, and they revealed that they had been staying at the hotel for four days.
Mama June & Geno Pop Up Near Atlanta, Check Out of Hyatt Hotel https://t.co/E0fKh7WMUq

— TMZ (@TMZ) December 8, 2019
The source said to TMZ that they were planning on driving down to McDonough to find a new place for accommodation.
After selling her home at a loss and for a cash payment of $100 000, June and Geno having been living out of various hotels. It is reported the Hyatt they stayed at ranges from $80 to $137 a night.
Since struggling to overcome her drug addiction June has become estranged from her family. Her communication with them is erratic, and she sometimes goes completely off the radar, TMZ reported.
While living on the road with Geno, her drug abuse has gotten worse, and the effects have become apart in her physical appearance because she continues to look more ill and disheveled.
Wearing what has now become her signature look, a hoodie and black sweatpants, June was spotted several times this month engaging in concerning behavior.
One the day before Thanksgiving, she was spotted without her family as she made a quick stop to withdraw money from an ATM. At the time, the couple were both passengers in Geno's SUV. It was being led by an unknown driver.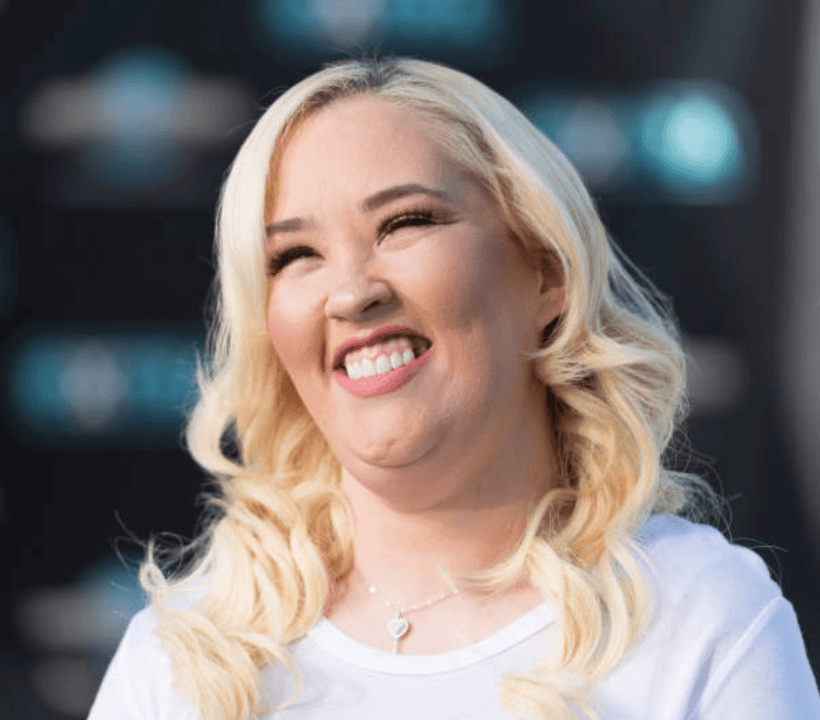 After Thanksgiving, she was spotted with Geno on Black Friday, where they spent time hitting up casinos at Harrah's Cherokee Hotel and Casino in Cherokee, North Carolina.
The black SUV has been one of the tell-tale signs for the couple's location. TMZ reveals, the family are worried about her wellbeing and still check on her at her hotel accommodations by looking for the SUV.
After a failed intervention with June, her youngest daughter, Alana "Honey Boo Boo" Thompson moved out, she has been living with other daughter Lauryn "Pumpkin" Shannon. 
Despite their estrangement, she is in communication with her family, but they have not seen each other.