TMZ: Mama June from 'Here Comes Honey Boo Boo' Appeared Not to Have Reunited with Her Family for Thanksgiving
Mama June spends the holiday without her family. The star of "Mama June: From Not to Hot" is spotted running some errands alone before Thanksgiving.
After several failed attempts by Mama June's family to convince to her leave her boyfriend, Geno Doak, and seek treatment for drug addiction, the reality star spent Thanksgiving alone.
According to TMZ, a day before Thanksgiving, a somber-looking and "disheveled" June was spotted in McDonough, Georgia, withdrawing cash from a convenience store ATM.
Mama June Pulls Out Cash At ATM, No Sign of Family https://t.co/I8XXu0iDkR

— TMZ (@TMZ) December 1, 2019
She was pictured wearing black pants and a matching oversized hoody. Witnesses on the scene say, she arrived in a black SUV and only spent a few minutes in the store while she collected her cash.
Geno was also spotted with the vehicle with June. However, he remained in the backseat. It is reported, the couple were both passengers in the vehicle and it remains unclear who was driving.
As she continues her downward spiral into drug addiction with Geno, sources tell TMZ, she has become estranged from her family and has been living out of different hotels
It was revealed in November, that despite the lack of improvement she is making to turn her life around, family members routinely check on her and track down her black SUV to spot which hotel she is staying at.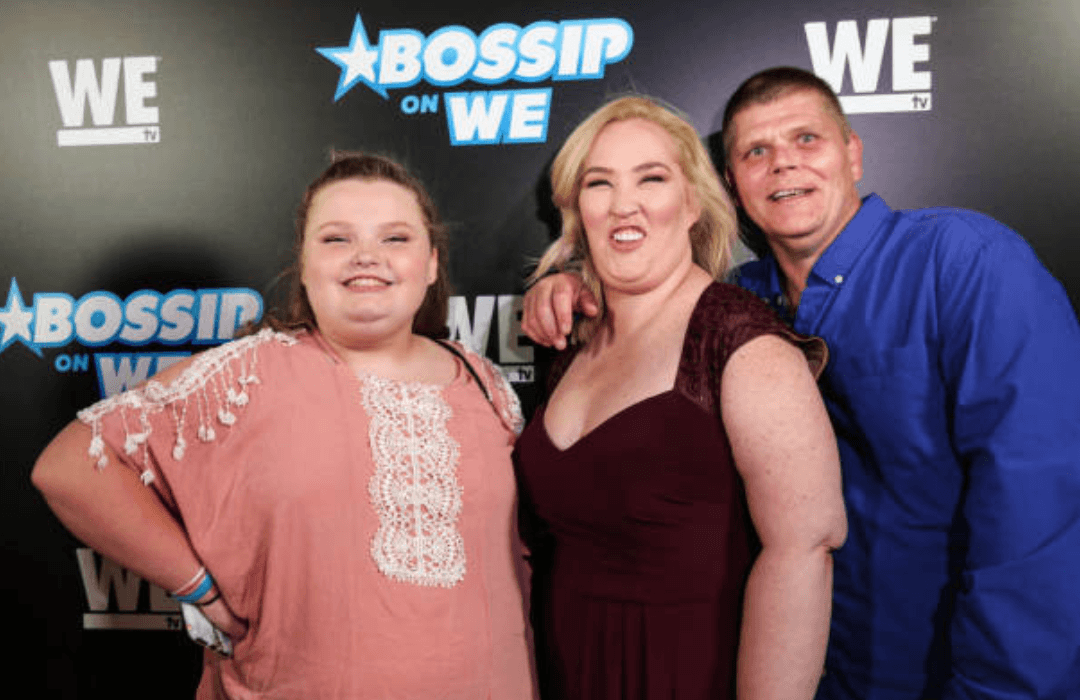 The extent of June's troubles were made public in May; when she and Geno were arrested in Alabama for felony drug possession. 
According to The Blast, their bond has been set at $11 000. The couple are both facing a misdemeanor for paraphernalia and a felony charge for drug possession. 
June's troubles with addiction have been featured on her reality show. The family blames Geno for her troubles and have unsuccessfully tried to separate the couple and get her into rehab. Her manager Gina Rodriguez commented publically on the situation saying:
"Thank you for being there with us all this season. We appreciate the continued support for the Shannon family. Please continue to pray for #MamaJune @WEtv."
After a failed intervention staged by her daughter, Alana "Honey Boo Boo" Thompson and sister, Joanne, Alana has become estranged from her mother and moved out of June's house. She is living with her sister, Lauryn "Pumpkin" Shannon.