Spanish Woman Details How Her Life Has Changed Amid COVID-19 Outbreak
In an exclusive interview with AmoMama, a Spanish woman tells us how the coronavirus outbreak has affected her life and gives us insight into the Spanish government measures to control the rapidly spreading virus.
On March 14, the Spanish government declared a state of emergency and placed the country in lockdown, encouraging citizens to stay at home and go out only in cases of emergency or to buy groceries or medicines.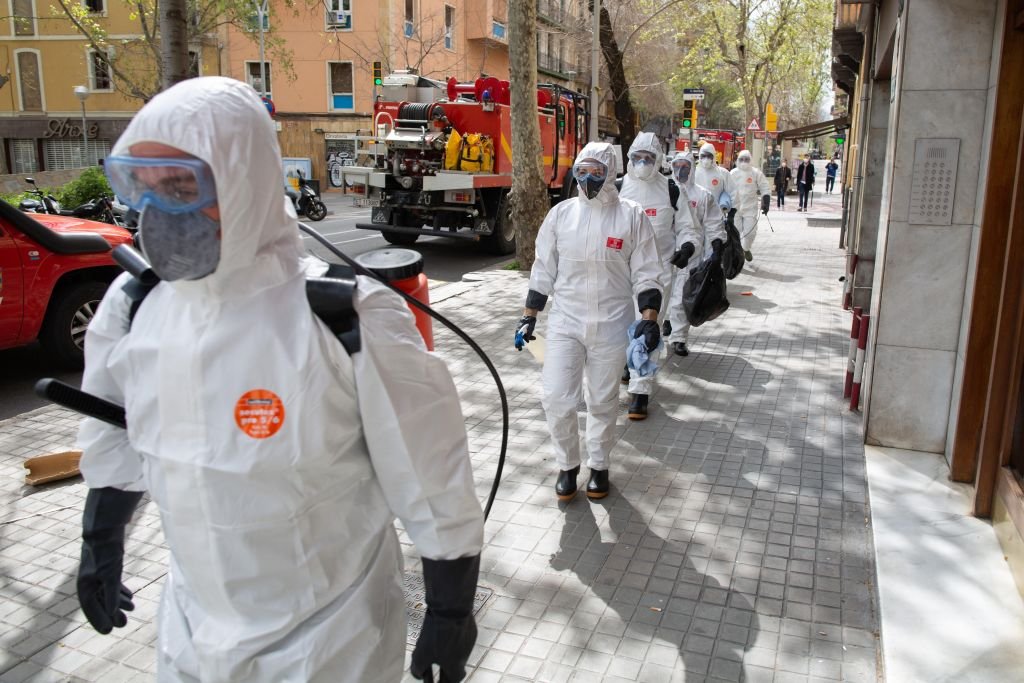 Spain is currently the second country most affected by the coronavirus in Europe behind Italy, with over 60.4k confirmed cases and almost 5,000 deaths, as of March 27. Madrid is the most affected city.
MANDATORY ISOLATION
To understand what is happening in the European city, we talked to Alyona Kizer, who has been living in Madrid since 2015 after she graduated from the University of Alicante, a region in Valencia, near southeastern Spain.
For Alyona, her biggest fear at the moment is the economic consequences that coronavirus will bring worldwide.
According to Alyona, the government initially declared the state of emergency on March 14 and for only two weeks, but now they decided to extend the lockdown at least until April 11.
Part of the government's measures includes mandatory work from home for the people whose professions could permit this type of work, closing off all malls, beauty salons, restaurants, bars, and other entertainment venues.
Only supermarkets and pharmacies are still open, Alyona said, and on top of that, vehicles are not allowed to circulate the streets.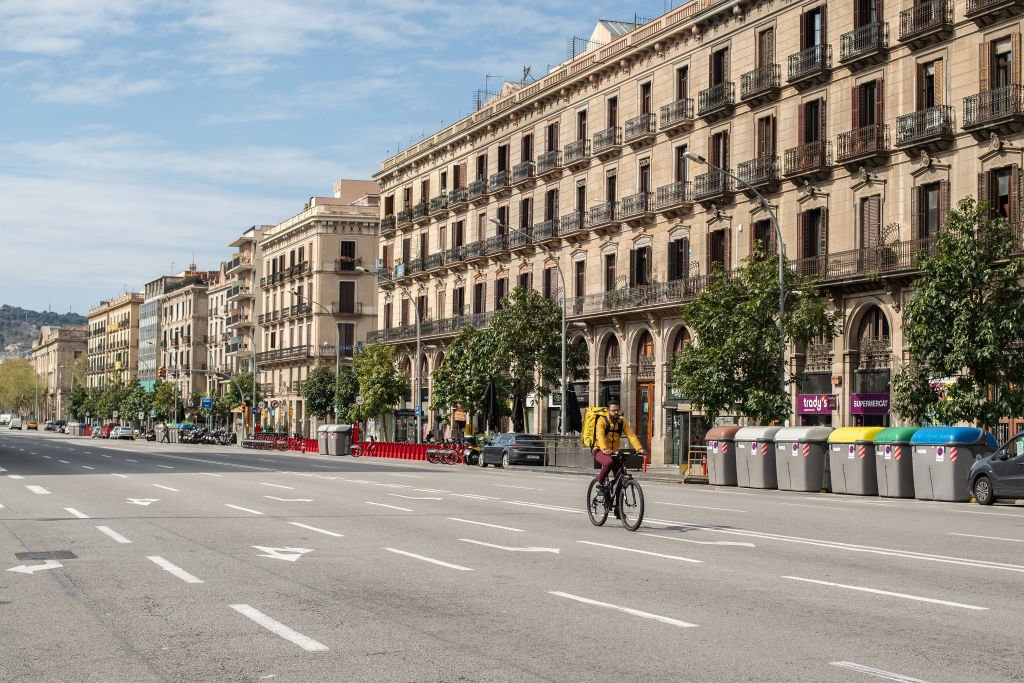 The use of public transport is allowed for those with special permission, mainly health workers and other people that need to get to work, like grocery stores and pharmacy employees.
TAKING EXTREME MEASURES
Alyona also told us that it is prohibited to leave the house and walk around the streets or go to the parks, although many people have been going out for short periods to walk their pets or get groceries.
Those who don't comply with these measures and break the law in the middle of the state of emergency could face fines that go from 100 to 600.000 euros and up to three months in jail.
According to the Interior minister, there have already been over 900 arrests, and more than 102,000 police reports filed for disobedience.
Among the arrests, there was a 77-year-old man who was walking around the city, going against the imposed lockdown.
According to the police report, he was "hunting Pokemon," and activity that the police emphasized was prohibited.
Cazar #Pokemon, dinosaurios o cualquier otra criatura mágica está ⛔️ PROHIBIDO ⛔️ durante el Estado de Alarma. No pongas excusas y #QuedateEnCasa #ResponsabilidadSocial #COVID19 pic.twitter.com/L4U2xvGpU0

— Policía Municipal de Madrid (@policiademadrid) March 23, 2020
TOILET PAPER GATE
When asked if there has been panic in the community, Alyona recalled that the first week, especially, people succumbed to fear and filled the supermarkets to buy provisions for the lockdown.
According to Alyona, the first article to go missing was toilet paper. "It is a worldwide joke," she said. "Why do people buy so much toilet paper?"
"The Spanish President has confirmed that the country reserves are totally prepared for all kinds of situations," she continued, assuring that "at the moment Spanish markets are full of products."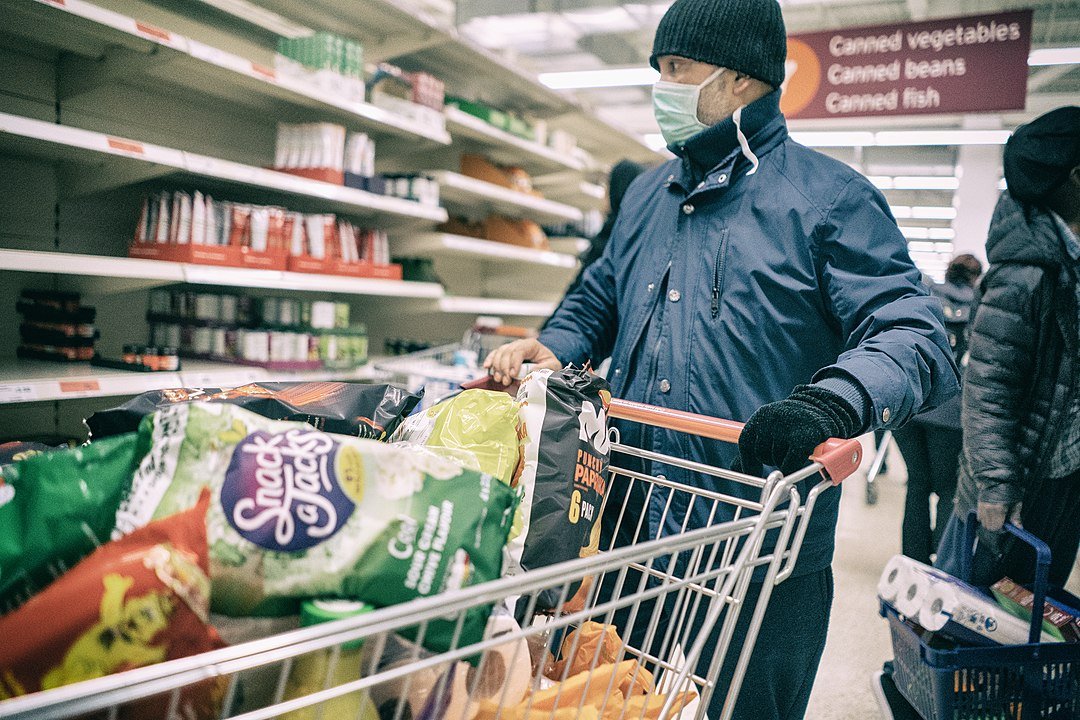 A CHANGE IN THE LIFE
For Alyona, who has the opportunity to work from home, getting used to the lockdown hasn't been that hard. For once, she said, she can wake up later because she doesn't have to spend hours on public transport to reach her job.
She has also been working out and eating healthier now that she has to cook her meals. She says she also has more free time.
When asked about the benefits of the lockdown, Alyona said she has been having a great time reflecting and getting to know herself better by meditating.
She's also doing sport, talking on skype with old friends, and reading. At the moment, she said, the only disadvantage is that she misses the fresh air.
BIGGEST FEAR
Alyona only goes out once every seven days to restock her groceries. And still, she tries to go fast, buy all the necessary things, and go back home.
"The streets are empty, and frankly speaking, I feel a bit depressed to see that," Alyona confessed.
For Alyona, her biggest fear at the moment is the economic consequences that coronavirus will bring worldwide. She fears a new crisis might be at our doors; only this time, it will hit the economy.
Like Alyona, we have talked to other people from Mexico, Switzerland, and Cuba about the coronavirus pandemic and how their respective countries have been dealing with it. We're all in this together.
ⓘ We at AmoMama do our best to give you the most updated news regarding the COVID-19 pandemic, but the situation is constantly changing. We encourage readers to refer to the online updates from CDС, WHO, or Local Health Departments to stay updated. Take care!