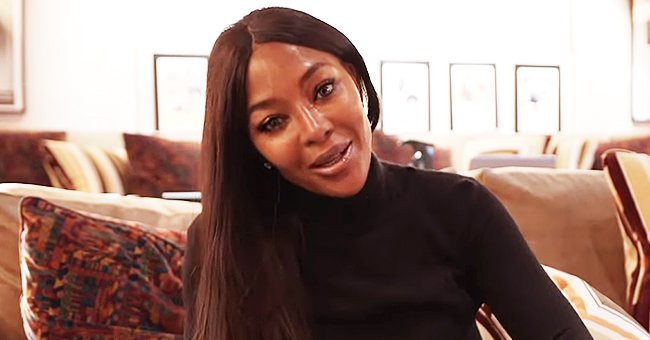 youtube.com/Naomi
Naomi Campbell Documented Her Trip from LA to NY before City Lockdown in a Candid Video
Popular model Naomi Campbell takes to her Youtube channel to share a candid video recording her anxiety about traveling from Los Angeles to New York amid the coronavirus pandemic.
English model and actress, Naomi took to Youtube to share a frank recording of her preparations to leave L.A. The six-minute footage began with several news reporters speaking about the disease.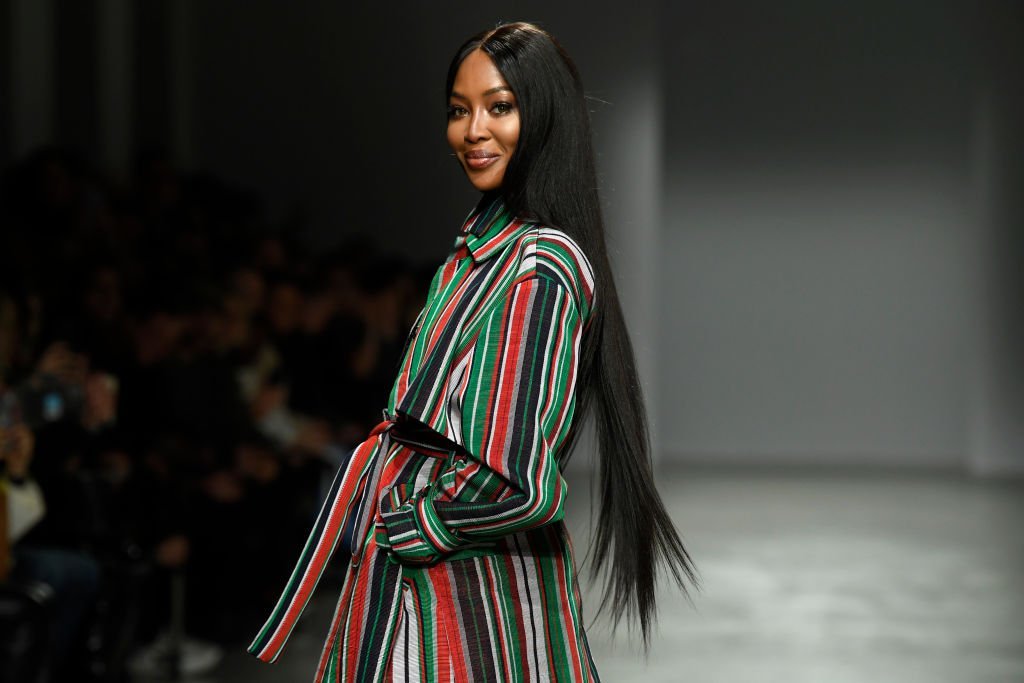 Naomi Campbell walks the runway during the Kenneth Ize show as part of Paris Fashion Week Womenswear Fall/Winter 2020/2021 on February 24, 2020 in Paris, France. | Photo: Getty Images
The video, titled "Protecting Myself Against Coronavirus," revealed how the supermodel geared up for her "adventure into the unknown." In the video's description box, Naomi wrote:
"I was genuinely nervous about traveling at a time like this, but I needed to get back home. We CANNOT live in fear."
The supermodel was seen donning a white hazmat suit, some safety goggles, pink rubber gloves, and a beige Burberry cape, which acted as her fashion statement and glammed up her outfit.
On arrival at the airport, Naomi downed two sachets of vitamin C and a sachet of papaya seeds to boost her immunity. She topped her outfit off with a respiratory mask and made her way to her flight.
Campbell has been the resident queen of hygiene long before the pandemic.
Naomi admitted that she was "nervous" about flying during such unsafe times and that she hoped whoever would check her passport would be wearing gloves as she realized it was a high risk for them too.
In essence, they came in contact with thousands of visas every day, touched by thousands of people. On getting there, her fear was confirmed, and she scolded the attendant for not wearing gloves.
Albeit, the runway icon had gone all out, and a tad bit dramatic, safety was her priority as she couldn't put off leaving for New York any longer before the whole city went into lockdown.
Letting her fans into her step-by-step preparation was Campbell's way of showing that she stood by her fans and felt just as they did during these challenging times.
The runway star emphasized that the outfit wasn't an attempt to be humorous or "just for laughs" and revealed that the whole get-up was the only way she would feel comfortable traveling.
Naomi, who was the first black woman featured on the cover of French Vogue, was discovered at the age of fifteen and rose to that French Vogue cover just three years after.
Thirty-four years after her modeling career, Campbell has established herself as one of the world's most renowned supermodels. In her video, she revealed how she had always had a habit of rigorous hygiene. She said:
"I started wearing [masks] since the 90s. The cleaning of the seat, I started doing about seventeen years ago. Back in the day, people used to laugh at me."
The 49-year-old pointed out the irony in how the habits that caused others to mock her had now become habits people around the world had adopted and depended on for safety.
Although Campbell doesn't have kids yet, she revealed that she regarded herself as a mother figure to the numerous children she crossed paths with during her philanthropic work in Africa.
When asked about her plans to settle down and have kids, Naomi disclosed that she was not yet ready to become a mother. However, she chose the Sudanese-Australian model, Adut Akech, as her kin and always ensures the younger model is doing alright.
Please fill in your e-mail so we can share with you our top stories!