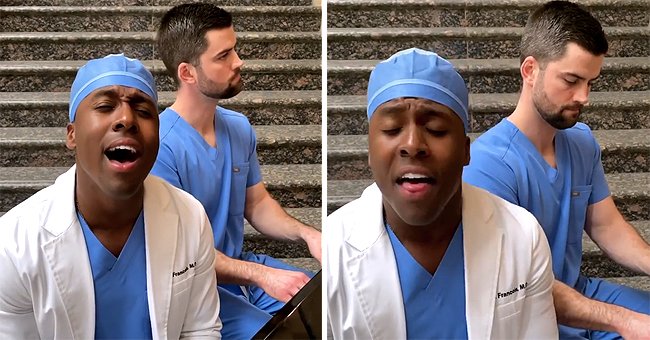 instagram.com/doctor.elvis.francois
Doctor Sends Love to People Worldwide as He Sings Amid Coronavirus Pandemic

Dr. Elvis L. Francois sets the internet on fire with his rendition of John Lennon's "Imagine," as he brings hope to millions of people around the world despite the Coronavirus outbreak.
As health workers around the world scramble to save lives and manage the spread of the COVID-19, one particular doctor took to Instagram to drop a message of hope for everyone.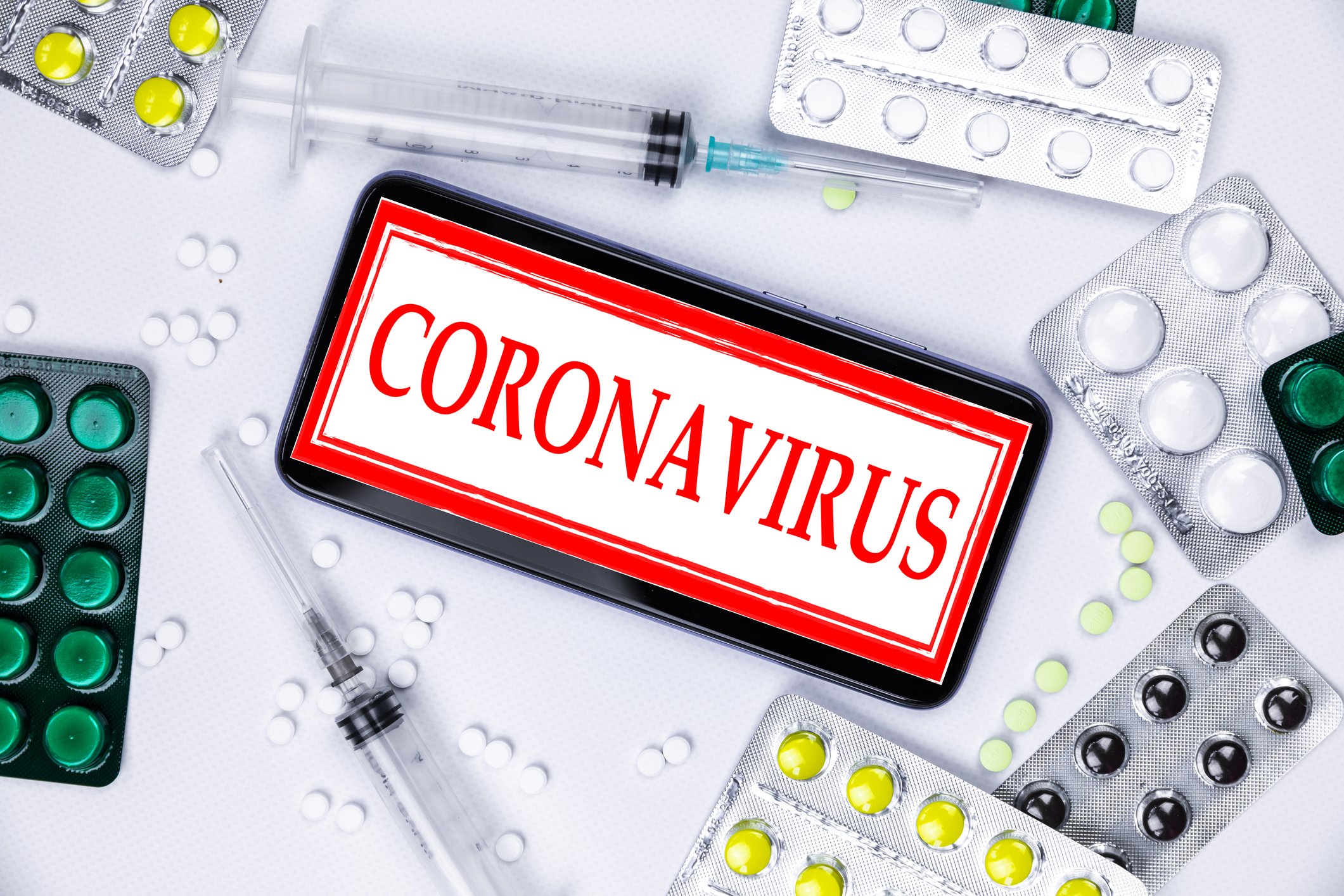 Smartphone with logo with pills and vaccine. Novel coronavirus 2019-nCoV | Photo: Getty Images
Dr. Francois, an orthopedic surgeon, who is a resident in a Minnesota hospital, took to Instagram to share a video of him singing John Lennon's hit song "Imagine," while his colleague, William Robinson, played the piano.
In the video, the young doctor wore blue scrubs and did justice to the song, drawing several reactions from people who were not only impressed by his dedication to service but also his beautiful voice.
The doctor penned down a lengthy inspirational message to encourage millions of people who are currently forced to stay at home in self-isolation. He wrote:
"In life, there are so many things that divide us. Religion, race, politics, social status, and many more....But today, a global pandemic brings us all together as one."
The video has garnered more than 2 million views and has also been shared more than 206,000 times since the physician first posted it on March 23.
Dr. Elvis Francois is famous for singing to his patients at Minnesota's prestigious Mayo Clinic and regularly shares the clips on his Instagram page.
Dr. Francois claimed that he was initially to be named Gregory, but...
Earlier in the week, the viral "singing" doctor appeared on the Today show, where he sang Bill Withers' classic "Lean On Me."
The 34-year-old physician who grew up singing in the church also appeared as a guest on the "Ellen DeGeneres Show" back in 2018. He told Ellen DeGeneres:
"Music goes places that medicine can't go."
He also revealed during an interview on the Post Bulletin in 2017, that he was named after the "King of Rock n' Roll" Elvis Presley.
Dr. Francois claimed that he was initially to be named Gregory, but after his mom (an Elvis fan) had a dream two weeks to his delivery, she decided to call him Elvis.
Meanwhile, the "BBC Dad" Robert Kelly returned to BBC, where he spoke about the Coronavirus pandemic, only this time his adorable children were welcomed guests.
Kelly became an internet sensation back in 2017; when his two kids hilariously interrupted a live interview, he was giving.
Please fill in your e-mail so we can share with you our top stories!