Jimmy 'the Toy Cannon' Wynn of the Houston Astros Hall of Fame Has Died at 78
Former Houston Astros Star, Jimmy Wynn has died at the age of 78. The cause of his death remains untold.
Jimmy Wynn, the famous Houston Astros player whose home runs in the 1960s and '70s, earned him the nickname "the Toy Cannon," died on Thursday at the age of 78. In a tweet by the Astros on Friday, the baseball team announced the death of their former player.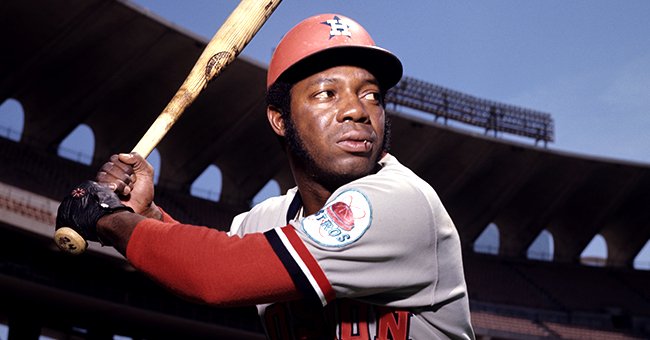 The tweet, which was accompanied by a photo of Wynn, expressed sadness over his death while sharing that their thoughts and prayers were with his family and loved ones.
In a statement by the Astros, the club revealed that, Jimmy's contributions to the organization both on and off the field were too many to mention.
As an All-Star player, his success on the ground helped build the club's franchise from its beginnings. After his retirement, he also engaged in tireless community work, which impacted thousands of young people in Houston.
We are deeply saddened to learn of the passing of Astros legend, Jimmy "The Toy Cannon" Wynn. Our thoughts and prayers are with his family and loved ones. pic.twitter.com/kRNexoUk0Z

— Houston Astros (@astros) March 27, 2020
The statement continued and added that "although he is no longer with us, his legacy will live on at Minute Maid Park, at the Astros Youth Academy and beyond."
Wynn was the first player in Houston Astros history to ever hit three home runs in a single game, which helped him earn the nickname of "the Toy Cannon." He was also the first to hit more than 30 home runs in a season, and he hit at least 20 in seven others.
The Astros Hall of Famer started his professional baseball career in 1962 with the Cincinnati Reds, but the team did not protect his professional rights. The Houston Colts .45s later recruited him in 1963. Two years later, the team was rebranded as The Astros. 
Jimmy Wynn #24 pic.twitter.com/9xus6Q42Mr

— Houston Astros (@astros) March 28, 2020
Wynn, who was only five foot-9, was a three-time All-Star player. He reached significant career achievements, including a career-high 37 in 1967, second in the National League that year. 
In 2005, Wynn retired and was inducted into the inaugural class of the Astros Hall of Fame in 2019. He served as an ambassador for the Astros and was active in the team's community activities following his retirement.