Ciara Cries as Husband Russell Wilson Reveals His Prayer That Brought Them Together
Russell Wilson opened up about what he was looking for in a woman and prayed for before meeting his wife Ciara. He revealed he made a list of five non-negotiables that his wife scored perfectly.
We've all heard about Ciara's incredible story of how she prayed hard to find the perfect man. That man turned out to be her husband, Russell Wilson.
However, a recent interview the couple gave revealed Russell too prayed for the perfect woman. Ciara teared up as Russell recounted the five non-negotiable traits of a woman he prayed for and checked off when he met his wife.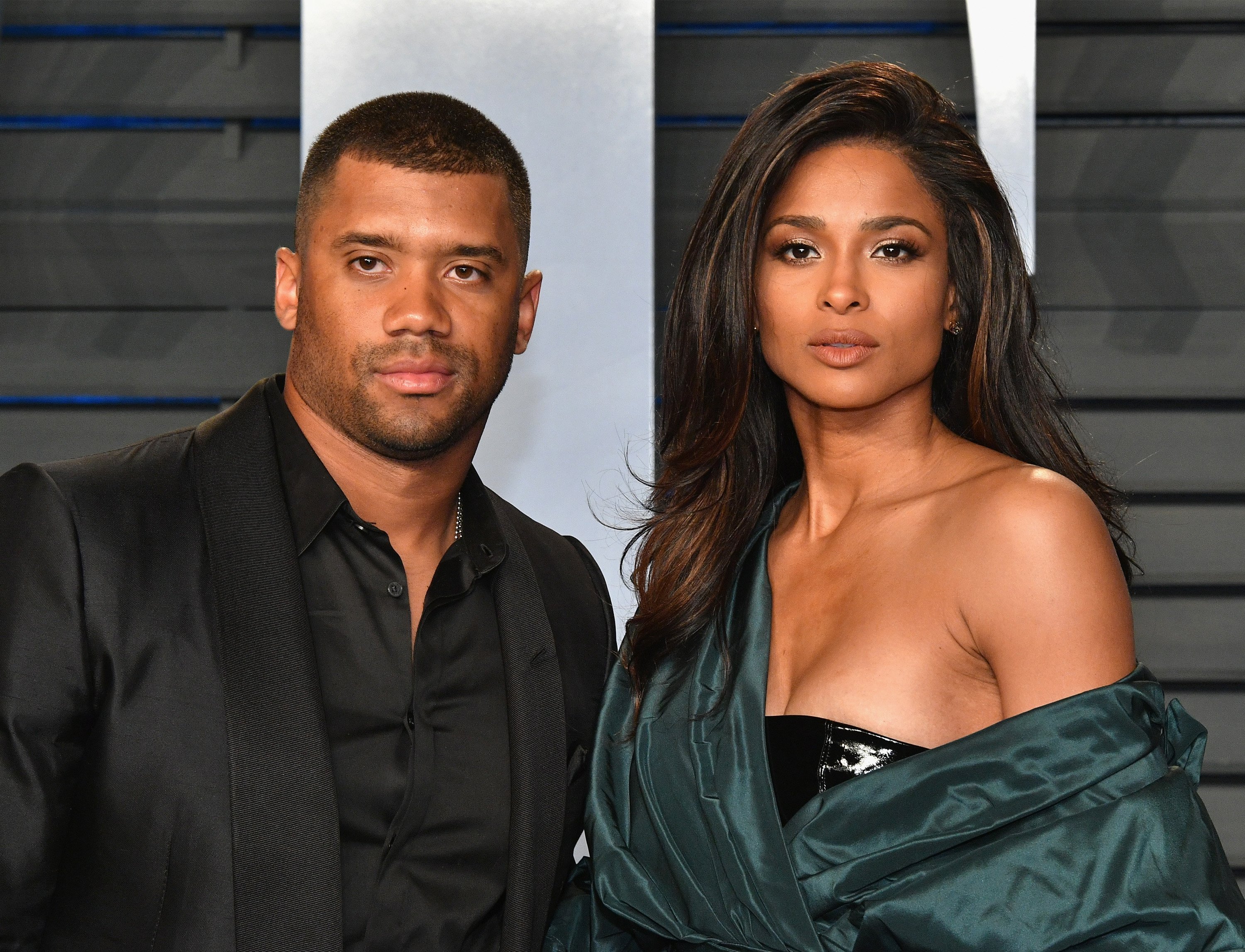 HOW CIARA PRAYED FOR RUSSELL
Russell and Ciara sat down for an Instagram Live chat with La La Anthony who was curious about their perfect relationship. La La brought up the famous prayer Ciara used to snag her husband and inquired more about it.
Ciara clarified that it wasn't one single prayer but multiple prayers she made during a time when she was transitioning in life as a single mother."At that point you're at a time in your life where you have to think about exactly where you are and where you wanna go," she told Lala.
Last year, Ciara opened up about the contents of her prayers which included a detailed description of the man she hoped to marry.
"I prayed for a God-fearing man," she had said. "I prayed for a man that loved kids…I prayed for a man that was worldly as well. Because I love to explore. So someone that was gonna edify my world, that was important to me. I was ready to level up!"
"I wasn't gonna settle for three for five or four for five, we was going for five for five."
RUSSELL'S FIVE NON-NEGOTIABLES 
Ciara's prayers were answered when she met Russell in 2015 at an NBC wrap party. But little did she know then that Russell too was praying for a woman who would score five out of five in his non-negotiable list.
During the couple's conversation with La La, the NFL quarterback shared that before meeting Ciara, he had a list of traits that would exemplify her ideal woman and was determined to find the one person who would check off everything on that list.
"I wasn't gonna settle for three for five or four for five, we was going for five for five," he said. With Ciara, he added, "I got five for five, plus some more."
Russell explained that for him marriage is like a business partnership with deals that are non-negotiable.  He made a list of his five non-negotiables when it came to his search for a wife and this includes (1) a woman of faith, (2) a woman who is faithful, (3) an independent woman, (4) a woman who would love him the way his mother loved his father, and (5) a woman who will tilt the room.
AN EMOTIONAL MOMENT FOR CIARA
As Russell explained what he meant by a woman who would tilt the room, Ciara smiled and teared up. She rubbed the bottom of her eyes as she controlled her tears from flowing.
Russell repeated the items on his list as Ciara continued to hold back her emotions. La La could only commend Russell for achieving his goal and laughed when she realized Ciara had been crying.
THEIR GROWING FAMILY
Russell and Ciara wed in July 2016 and they're about to welcome another child in a few months. The couple announced in January that they were expecting their second child. Their daughter, Sienna, will be turning three in April.
Ciara is also a mother to her five-year-old son, Future Zahir, whose father is rapper Future. Russell, who was previously married, loves Future Zahir like his own.