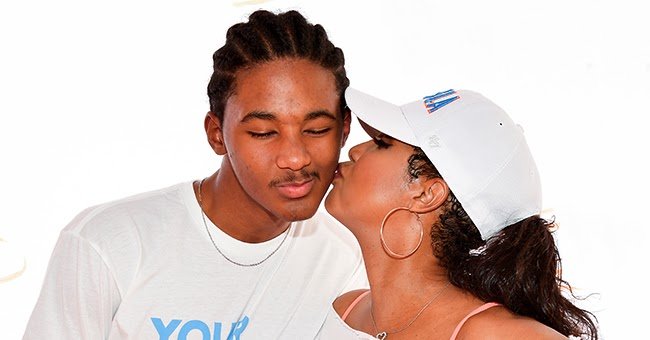 Getty Images
Toni Braxton Wishes Son Diezel Happy Birthday With a Video of Them Grooving to a Hip-Hop Song

Toni Braxton shares a sweet mother-and-son moment on Instagram to celebrate her son Diezel's 17th birthday amid the family's self-isolation efforts.
Toni Braxton goes into the bathroom as her son Diezel brushes his teeth. The proud mom goes on to greet him a happy birthday before giving him a kiss on the cheek. She goes on to greet him on Instagram, saying that the time has come where she isn't considered "cool" anymore.
"When they turn 17, mom is not cool anymore! Happy Birthday [Diezel]! BTW! CLEAN YOUR ROOM!"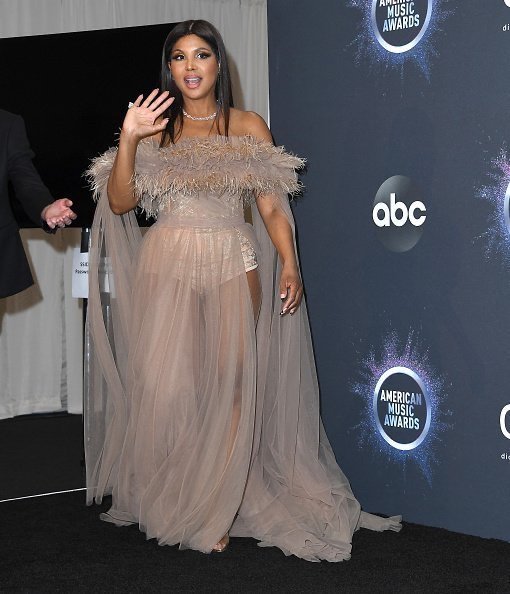 Toni Braxton poses at the 2019 American Music Awards on November 24, 2019 | Source: Getty Images/GlobalImagesUkraine
AN ORDINARY 17TH BIRTHDAY FOR DIEZEL
Unlike Diezel's sixteenth birthday where he had a sneaker-themed party with his closest family and friends, he is spending this year's celebration at home with his mom as they practice social distancing to try and curb the spread of Coronavirus.
Back in 2008, Toni was diagnosed with systematic lupus.
A SUBTLE LUXURY MASK FLEX
Despite this, Toni still made sure to spend time with her son on his special day, making him feel loved as he turns 17 in isolation from his friends.
Prior to the self-quarantine measures imposed by the US government, Toni showed off her protective mask which happened to be a Louis Vuitton face mask. Unfortunately for her, her subtle flex didn't sit well with people and fans criticized her for it.
TONI'S UNDERLYING HEALTH CONDITIONS
According to fans, wearing a mask does not reduce your chances of being infected by the virus. Instead, it should be worn by people wearing symptoms so as to stop the spread of it.
However, what some people don't know is that back in 2008, Toni was diagnosed with systematic lupus. Given her health condition, it is important for her to stay safe especially with a weakened immune system due to lupus.
Luckily for her, she has her children to join her in self-isolation, and together they are keeping themselves busy while in the comfort of their own home as the situation in the US continues to be alarming for many.
Please fill in your e-mail so we can share with you our top stories!