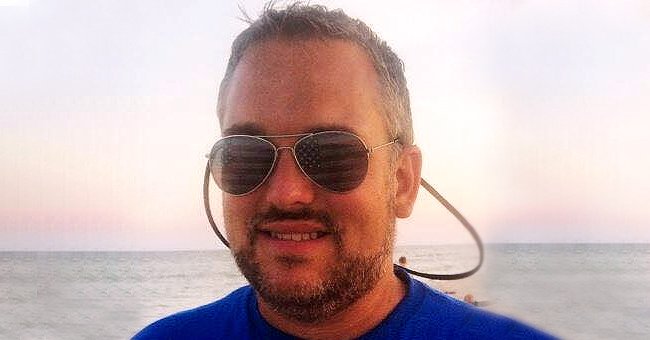 twitter.com/simoncholland
Man Gets Support from Other Parents after Complaining about Homeschooling Amid Quarantine

Nowadays, teaching children at home is a challenge confronting many parents. Amid the coronavirus pandemic, a man has received support from parents after complaining about homeschooling while on quarantine.
Simon Holland shared his thoughts about homeschooling on Twitter. On top of dealing with the global health crisis at home, he had one school subject that he was frustrated about.
"If you had asked me what the hardest part of battling a global pandemic would be I would have never guessed, "teaching elementary school math," Holland said.
SAME FRUSTRATIONS
Holland's posts have drawn comments from several people who face the same situation he is in. They could relate to him and aired out their own feelings. A commenter chimed in:
"Word! My 4-year-old old already dropped out of my class to go to 'makeup school' all day...."
Some advised him to do baking and teach mathematical fractions at the same time. Others empathized with him because of his situation.
FUNNY SENSE OF HUMOR
Despite the challenges, some parents found humor in their situation. These funny moments have helped them cope with home quarantine, as reported by Today.
One parent shared that her 5-year-old daughter requested her not to be crazy in their house. Her daughter added that she needed her to be quiet because she has a 10 a.m. call with her classmates.
Most parents are devising ways to develop homeschool strategies for their children while on quarantine.
DIFFERENT STRATEGIES
Another mother shared that she told her children they were starting homeschool lessons at 9 a.m., but they were all hiding from her in their rooms with the doors locked.
Most parents are devising ways to develop homeschool strategies for their children while on quarantine. American singer-songwriter Pink created a detailed schedule for her daughter to follow, as reported by Good Morning America.
She is making sure that her daughter, Willow, gets equal academic time, exercise, creative time, house chores, and free time as well. She also included Willow's bedtime in the schedule, which is around 8 or 9 in the evening.
The 40-year-old musician said that it is challenging for parents like her to go through quarantine and do homeschooling for their children. But Pink hopes that everyone will be understanding and kind to each other during these uncertain times.
Meanwhile, country singer Carrie Underwood is making the most out of the mandatory home quarantine. She recently posted photos of her enjoying baking together with her two children.
Please fill in your e-mail so we can share with you our top stories!