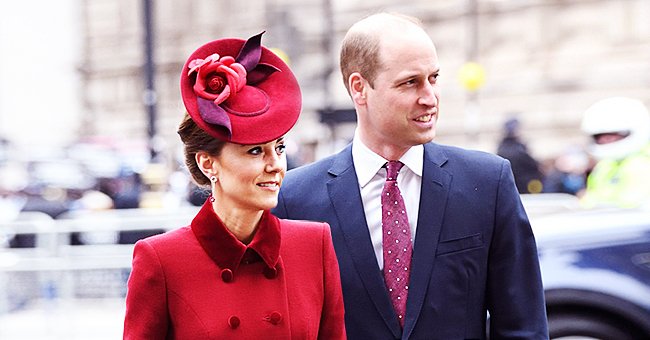 Getty Images
Closer Weekly: Kate Middleton's Son Louis Is More like Sister Charlotte Than His Brother George
Prince Louis is the youngest of his siblings, but the tot has developed enough of a personality to stand out. One insider claims he's more like his sister than his big brother.
Prince Louis is already 23 months old, and he's proven to have a bit of spunk in his mannerisms. The little guy walks and talks, reports a source through Closer Weekly.
The source added that the young Prince is also not shy around either his family or the public. But which sibling exactly does he most closely compare to?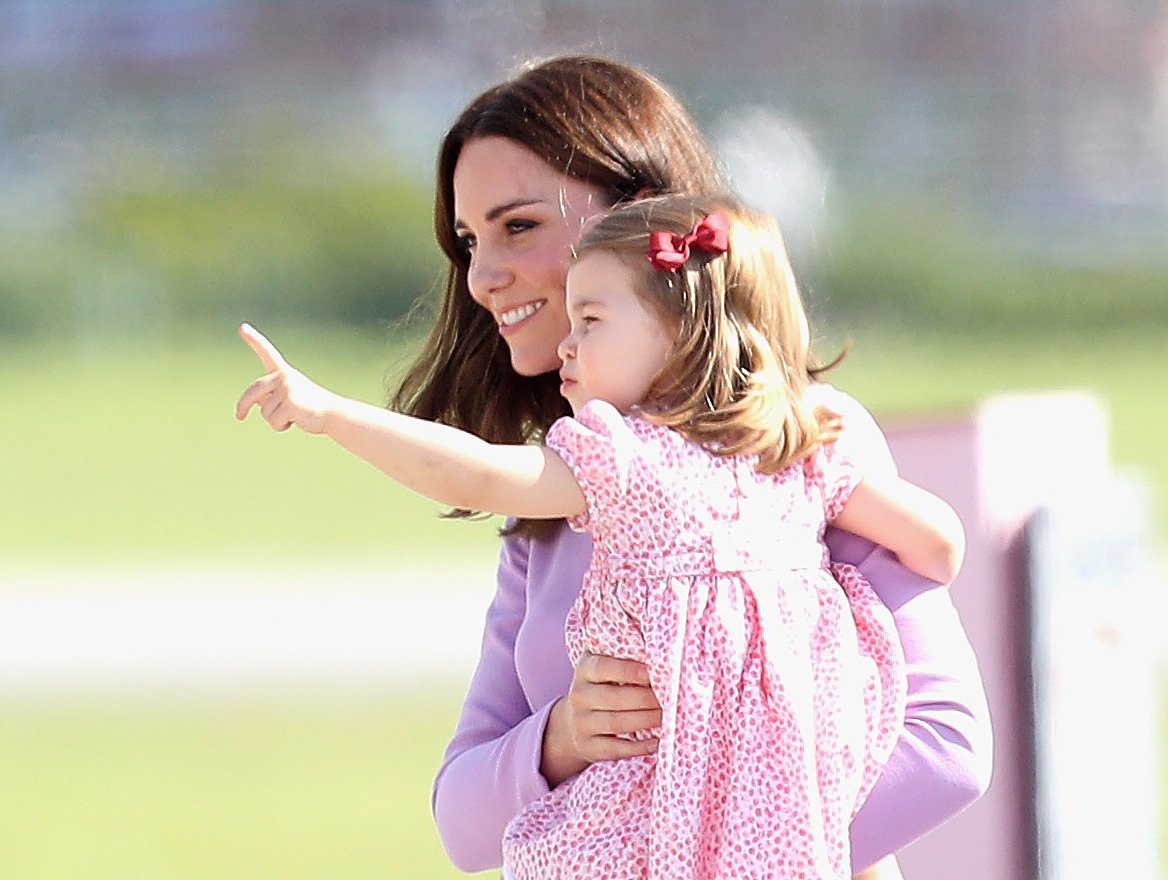 Duchess of Cambridge and Princess Charlotte before departing from Hamburg airport on the last day of their official visit to Poland and Germany on July 21, 2017. | Source: Getty Images
Louis more like his sister
According to Closer's source, Prince Louis is much more like sister Princess Charlotte, four, than his brother Prince George, six. Charlotte and Louis are more out there.
The two share similar personality traits, including a noticeable "cheeky streek." They also both "really enjoy being centre of attention," said the royal insider.
She noted that George is a bit more reserved, doing well with his role as big brother. However, he has somewhat of an ally in Louis, who's quick to let his siblings know if they're doing something wrong.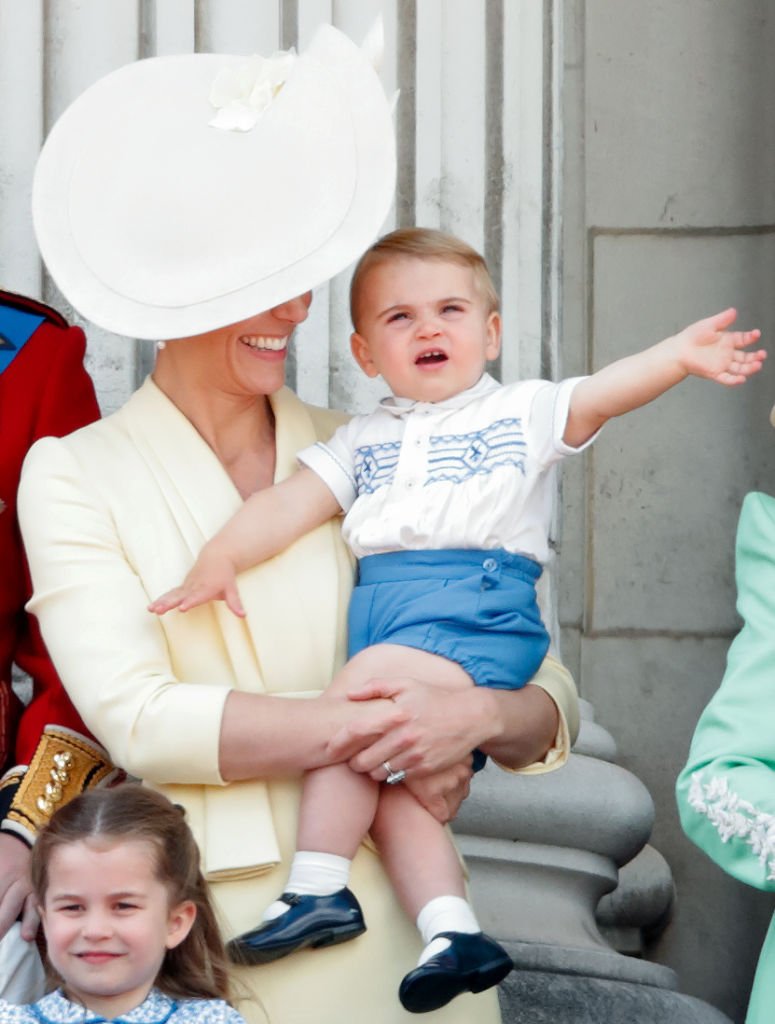 Catherine, Duchess of Cambridge and Prince Louis of Cambridge watch a flypast from the balcony of Buckingham Palace during Trooping The Colour, on June 8, 2019, in London, England. | Source: Getty Images.
Louis knows right from wrong
For example, if the two try to sneak candy into their bedrooms, little Louis will voice his disapproval. Of course, they're all kids, so George plays around with his siblings.
The trio engages in board games, make-believe, dress-up, and hide and seek — reportedly their favorite. Mom Kate Middleton sometimes joins in, other times she blocks her ears from the kiddie music.
Clap for our Carers
Last month, the three children were all about making noise for a good cause when they took part in the Clap for our Carers campaign, a movement to thank healthcare workers amid COVID-19.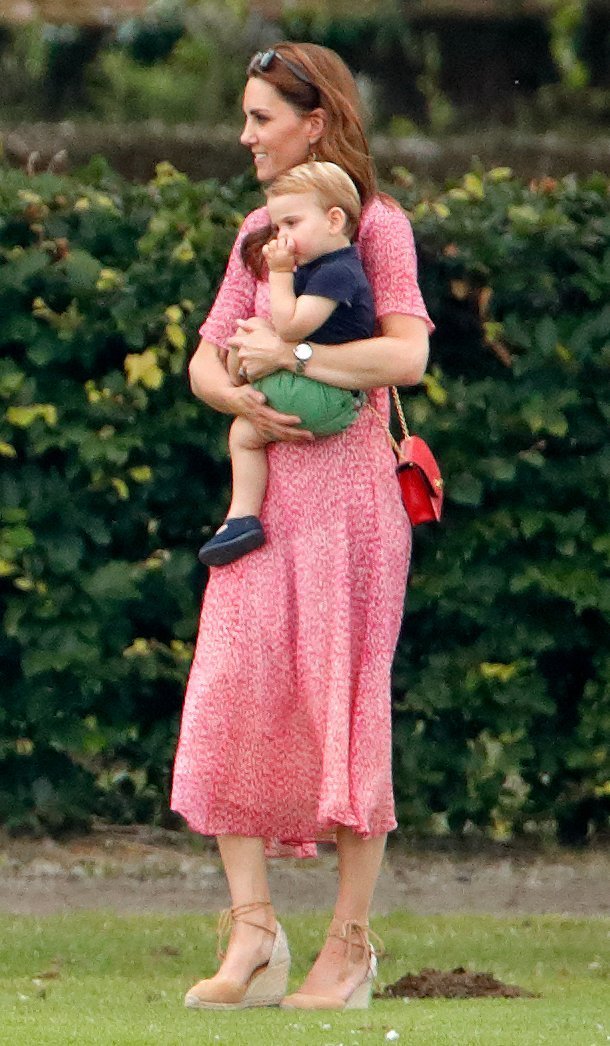 Kate Middleton and Prince Louis of Cambridge attend the King Power Royal Charity Polo Match on July 10, 2019, in Wokingham, England. | Source: Getty Images.
In the video they shared, the public observed Louis and Charlotte's clothing. It showed the younger kids wearing outfits that closely resembled their parents' in past times.
Matching their parents
Charlotte wore a black-and-white striped long sleeve top while Louis was donned in a blue cardigan and dark blue trousers. The latter was seen on Prince Harry back in 2012.
At the time, Prince Harry and Middleton just announced they were expecting their first son. Middleton and Harry had left St. King Edward VII hospital after morning sickness treatment.
Middleton showcased Charlotte's outfit which the Duchess has worn before to polo events. It was last seen in 2015 during the Gigaset Charity Polo Match.
Birthday delayed
Unfortunately, this year little Louis' birthday celebration was delayed due to the coronavirus pandemic, which has caused postponements everywhere. Louis will be two in April.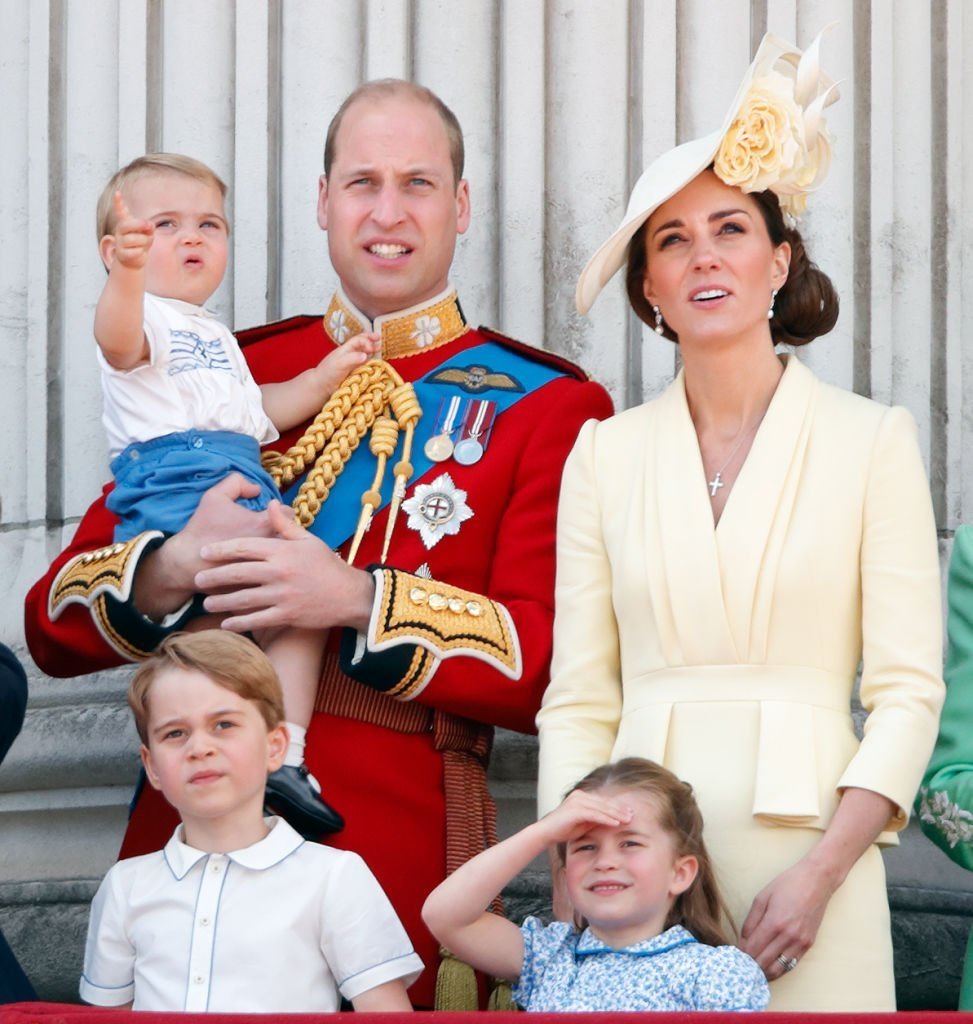 Prince William Kate Middleton, Prince Louis, Prince George, and Princess Charlotte on the balcony of Buckingham Palace during Trooping The Colour on June 8, 2019, in London, England. | Source: Getty Images.
According to another Closer source, the Prince's birthday will be smaller and more intimate than the big bash that was previously planned for him. Only immediate family will likely attend.
Louis' favorite song
The young Prince should expect to hear his favorite song, though, which Middleton revealed to be the "Happy Birthday" song earlier this month. That's pretty convenient.
Middleton shared the detail at a Buckingham Palace reception event hosted in celebration of the youth mental health charity, Place2B. We hope to see her at more events in due time.
Please fill in your e-mail so we can share with you our top stories!