Christopher Meloni's Return in 'Law & Order: SVU' Spin-Off Draws Reactions from Fans
Actor Christopher Meloni portrayed Elliot Stabler on "Law & Order: Special Victims Unit" between 1999 and 2011. After leaving the show, he made it clear that he would never return.
Christopher has said in different interviews that the reason why he left such a successful show was the "inelegant" way that the negotiations between him and NBC went down.
"[He] and Olivia have to reunite before the show ends!"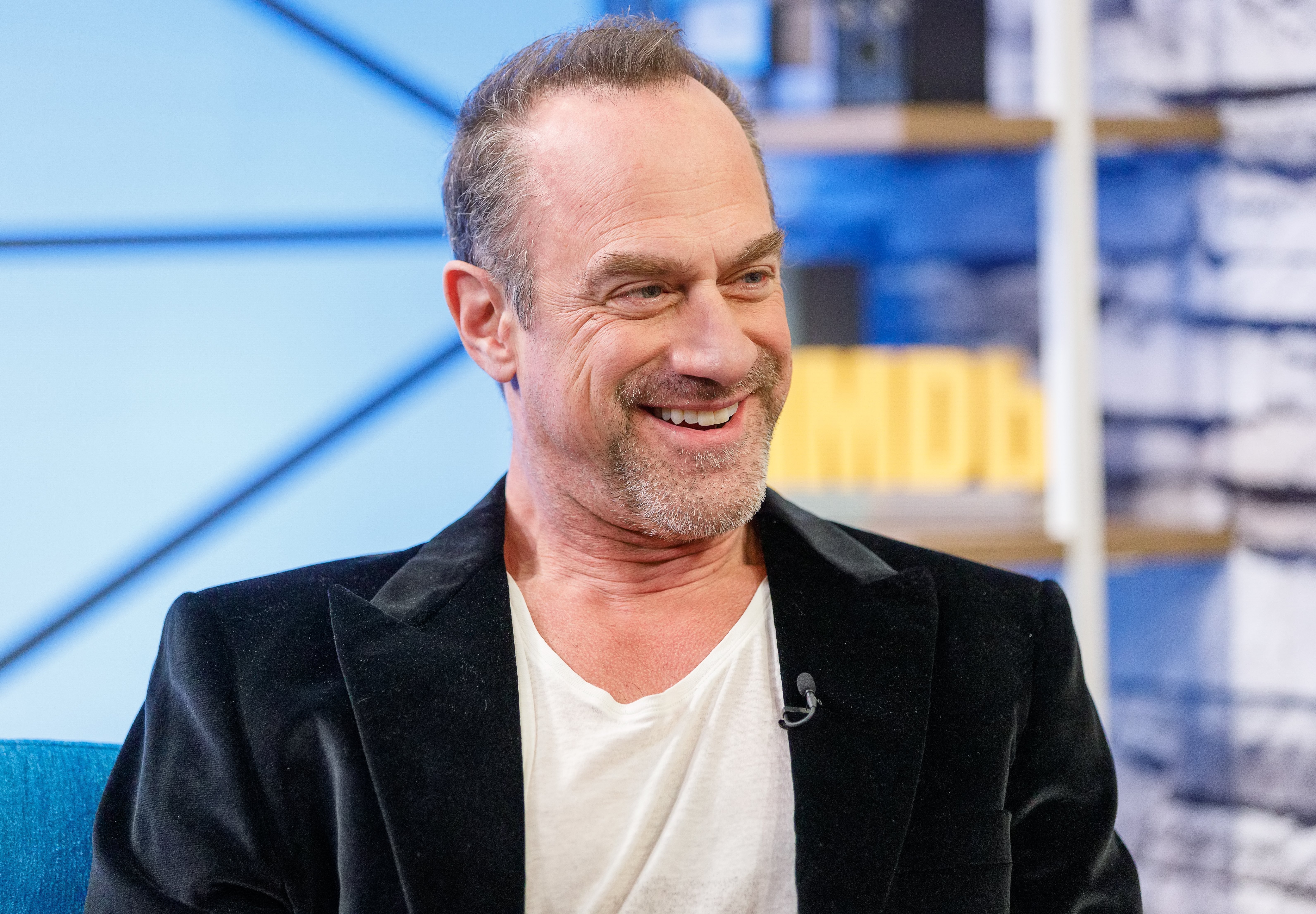 NO REGRETS
Talking on SiriusXM's "The Sam Roberts Show," the actor pointed out that he had no "Ill-will" to his former co-stars and that he wished them "nothing but the best."
Apart from that, he was in a conversation with Andy Cohen on "Watch What Happens Live," and admitted that he didn't regret leaving. Christopher added that he knew it was time to go when the negotiations broke down.
I have zero plans for that https://t.co/L05jfCUZ7q

— Chris Meloni (@Chris_Meloni) December 12, 2018
If that wasn't enough, back in December 2018 one of the fans of the show asked him on Twitter if he had plans to come back to honor the 20th season, to which he replied:
"I have zero plans for that."
Given all his declarations, most people believed that he would never come back to the "Law & Order" universe. It was especially sad because his character, Elliot Stabler, didn't get a proper closure.
CHRISTOPHER MELONI CHANGED HIS MIND
However, according to Deadline, Christopher will reprise his "Law & Order: SVU" character on an upcoming Dick Wolf drama series for NBC. So far, only a few details of the show have been released.
Although it has not been confirmed, it is possible for the new TV series to be branded as part of the "Law & Order" franchise.
no way chris meloni is coming back to svu this cannot be real

— 𝐛𝐫𝐢𝐭♡ (@britneycgue) April 1, 2020
Dick Wolf, Arthur W. Forney, and Peter Jankowski will serve as executive producers. It was also reported that Christopher's character would lead the NYPD organized crime unit.
Since this new show will be set in New York (just as "Law & Order: SVU"), crossovers between the teams of Mariska Hargitay's Olivia Benson and Elliot Stabler are very likely to happen.
i can't believe chris meloni did this to brighten up our isolation ..... a true legend

— h (@eIIiotstabIer) March 31, 2020
PEOPLE'S REACTION
Such news got the fans all hyped up, mainly because of the undeniable chemistry that Mariska and Christopher Meloni had on "SVU." Christopher himself admitted in an interview with People that he and his former co-star had "instant chemistry."
Shortly after the upcoming project was announced, several people took to social media to show their excitement.
I hope this isn't an April fool's joke! The @SVU_Diehards have been waiting for a reunion for ever!!

— Leesa Jones (@LeesaRae02) March 31, 2020
One of them pointed out that the die-hard fans of the show had been waiting for such a reunion forever and hoped that the announcement was not an April Fool's joke. Another netizen wrote:
"Yeah him and Olivia have to reunite before the show ends! They have so much to catch up on." [sic]
Yeah him and Olivia have to reunite before the show ends! They have so much to catch up on

— scorpio scout (@supershuman97) March 31, 2020
A few people also thanked the actor for giving them the best way to "brighten up" their days during isolation, adding that getting Christopher back in the "Law & Order" franchise was "exactly what America needed to start healing."
In February this year, it was revealed that Dick Wolf and Universal Television made a five-year, nine-figure, multi-platform agreement, so the upcoming show will be one of the many that both parties have planned.
Big shoutout to @Chris_Meloni Just when we thought that we couldn't handle the isolation, this snack brought us the greatest gift. #ElliotStabler #SomethingToLookForwardTo pic.twitter.com/zAzlOeIXEE

— Lisa (@macncheese225) April 1, 2020
IT WILL NOT BE RELEASED ANYTIME SOON
So far, a possible release date has not been disclosed. However, don't expect to see it anytime soon.
Due to the coronavirus pandemic, several businesses have been affected, including plenty of TV shows and other productions in the entertainment industry.
I swear, it's like #DickWolf and #ChrisMeloni knew exactly what America needed to start healing. <3

— Sara Coons (@Scoonsalicious) March 31, 2020
CBS, for instance, ordered "NCIS" and its spinoffs to stop production. This means that fans will not get a typical 22-episode season but a 20-episode one. Other shows like "Grey's Anatomy," "General Hospital," and "The Bachelor" are also suspended.
Even though fans will have to wait a lot to see Christopher Meloni and Mariska Hargitay together again, it is expected to be definitely worth it.