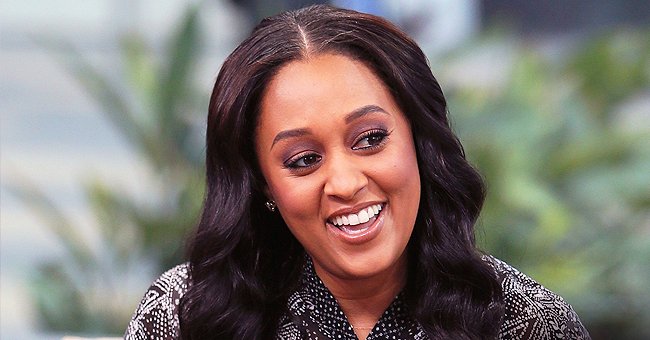 Getty Images
Tia Mowry's Daughter Cairo Poses in Pink Tutu Dress in New Post & Fans Say They Lookalike

Tia Mowry shares an adorable picture of her daughter, Cairo, in a matching pink tutu and bodice outfit. Fans can't help but notice a striking resemblance between the mother and daughter.
Tia Mowry took to Instagram to share a cute photo of her daughter, Cairo, looking all dressed up for ballet. Dressed in a pink tutu and bodice, with ballet slippers to match, little Cairo stole the hearts of her mother's followers.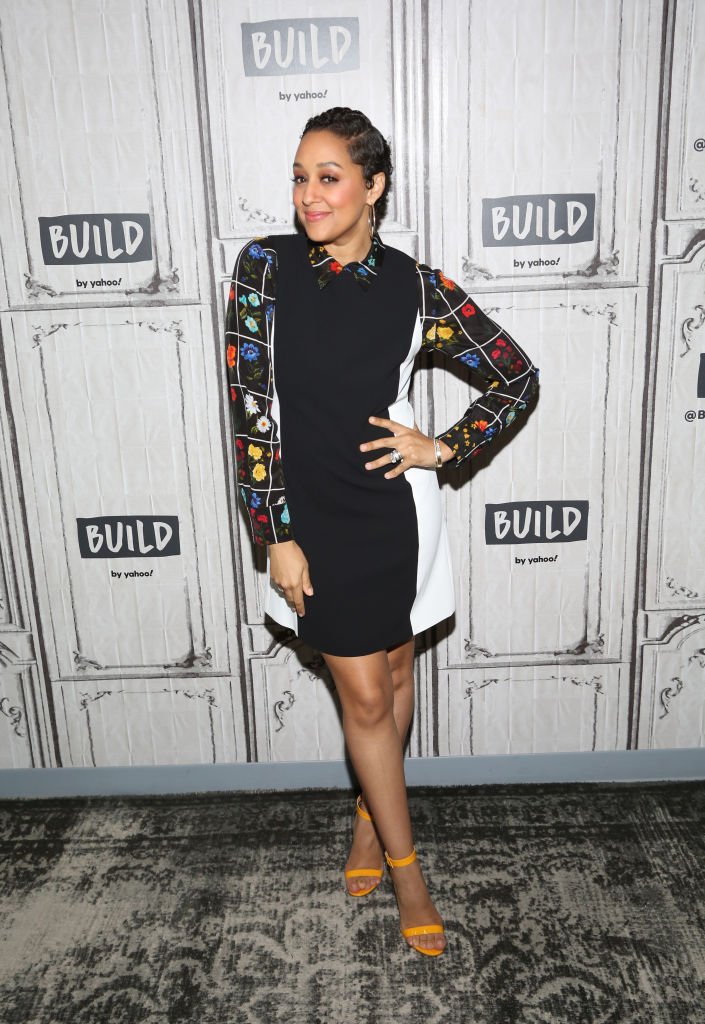 Tia Mowry arrives at the "XChange Rate" to talk about her new show "Family Reunion" at the Build Studio, on February 04, 2020, in New York. | Photo: Getty Images
The adorable tot had her hands clasping her ears, making a "monkey face" while sitting on a pristine white couch. Captioning the cuteness-overload, Mowry wrote:
"...Prior to the #stayathome order, #cairo would go to #ballet #classes"
Mowry revealed that due to their self-imposed quarantine, the family had resorted to staying in. Hence, little Cairo could not continue her ballet lessons, but they found a solution, which was online classes. =
The picture sent Tia's fans reeling with awe and had them gushing in the comments about how lovely Cairo looked. Many of them noticed how much the toddler's looks favored her mother and referred to her as Tia's "mini-me."
Ballet is not the only activity quarantine has altered.
Having to stay indoors has taken a toll on the mother of two. Tia revealed that she had been finding it tasking to keep track of her family's adjustment to life indoors. Ballet was not the only activity quarantine had altered; her son Cree had to make the switch to online schooling.
Keeping her husband, Cory, and her daughter, Cairo busy was also on the long list of things to be done. She confessed that being away from her extended family had also been challenging. Mowry said:
"...not being able to see my dad, my brothers, and my sister has been pretty hard."
These two weeks had not been so challenging for Tia — staying in, and "chilling" had been great, but as she progressed, the overwhelming reality settled on her. One day, Tia said, while she was meditating to keep stress away, she suddenly found herself crying.
The "Sister, Sister" actress admitted that it was because she had been so focused on everyone else that she hadn't taken time out to take care of herself. She praised her husband, Cory, for keeping her positive amid her concerns about the pandemic.
Just as the delightful snapshot of baby Cairo showed, the mom is slowly unwinding and learning to take things one day at a time and to enjoy spending time with her kids and her husband.
Please fill in your e-mail so we can share with you our top stories!