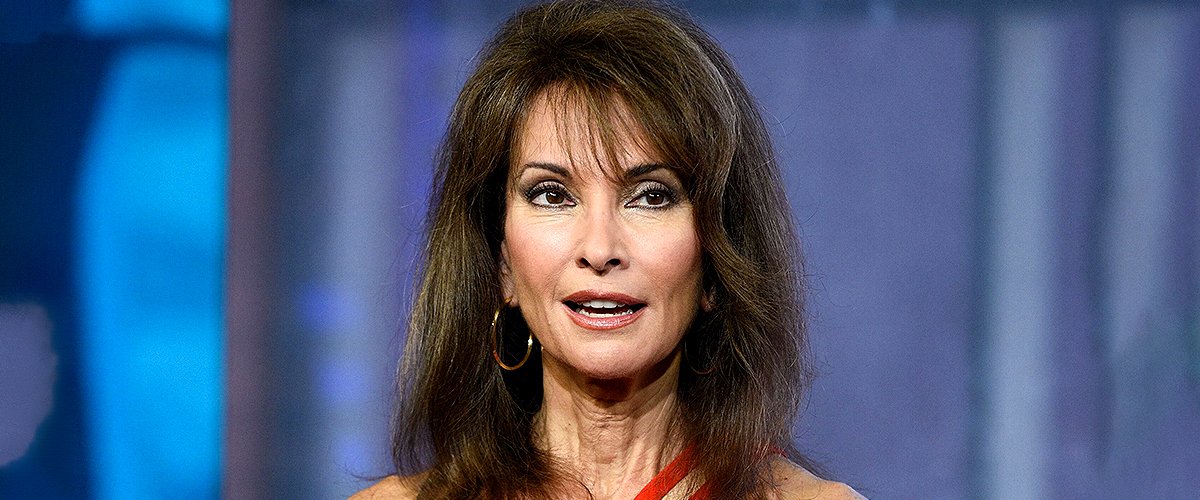 Getty images
Susan Lucci's House Tour Including Closet with Her Iconic Outfits — inside the 'All My Children' Star's Abode
"All My Children" star Susan Lucci gave a tour of her luxurious beachfront home in the Hamptons, back in 2016. The legendary actress also showed off her fantastic walk-in closet as she prepared to auction some of her outfits for charity.
Actress Susan Lucci was featured on Open House TV's OPEN HOUSE NYC, where she gave host Sara Gore an exclusive tour of her sprawling Hamptons mansion.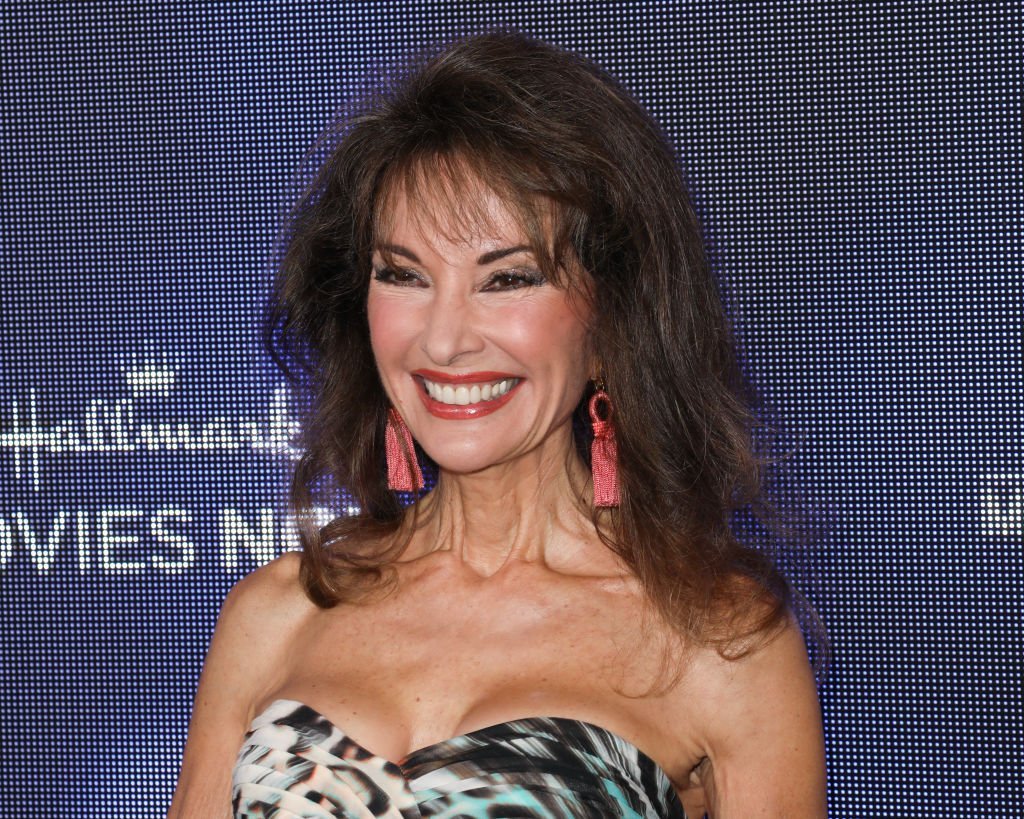 Actress Susan Lucci attends the Hallmark Channel and Hallmark Movies & Mysteries summer 2019 TCA press tour event at a Private Residence | Photo: Getty Images
The episode began with host Sara Gore getting into a helicopter with Henry Thompson of Charter Buno in a luxury ride to the Hamptons. The trip took about 45 minutes, and Sara was right at the front door of the beautiful beachfront home of the iconic soap actress.
The second part of the episode begins with an excited Susan Lucci welcoming Sara into her home and starting the tour by showing her a section of the seven-bedroom mansion where they received guests.
Susan also showed off her private library, which was well furnished and exquisitely designed. Susan described her library as a "cozy" room, which she and her husband love to spend time in during the winter.
Both ladies then continued the tour of the house, and Sara got excited when she entered the actress's huge closet and later on the majestic Master bedroom with a perfect ocean view.
Rounding up the tour, Susan told Sara that she felt "lucky" that the property was available when they bought it. The luxurious Hamptons mansion, which seats on a plot of 1.4 acres, is valued at over $20 million.
SUSAN ON "ALL MY CHILDREN"
Fans were shocked to realize that it has been over 50 years since the iconic soap star made her debut as the soap's most famous femme fatale Erica Kane.
The show ran for over four decades, becoming one of the longest-running soaps in television history. In 2011, the show was pulled off the television but experienced a short revival online.
From her debut in January 1970, Susan Lucci played the role of villainous Erica Kane on "All My Children" for more than four decades, making her one of the most popular soap characters of all time. Her role as Erica Kane won Susan an Emmy award, though it came after several nominations.
Susan left the show for good in 2011, and has moved on to other things ever since. The 72-year-old actress has reinvented herself as a fitness influencer and social media star.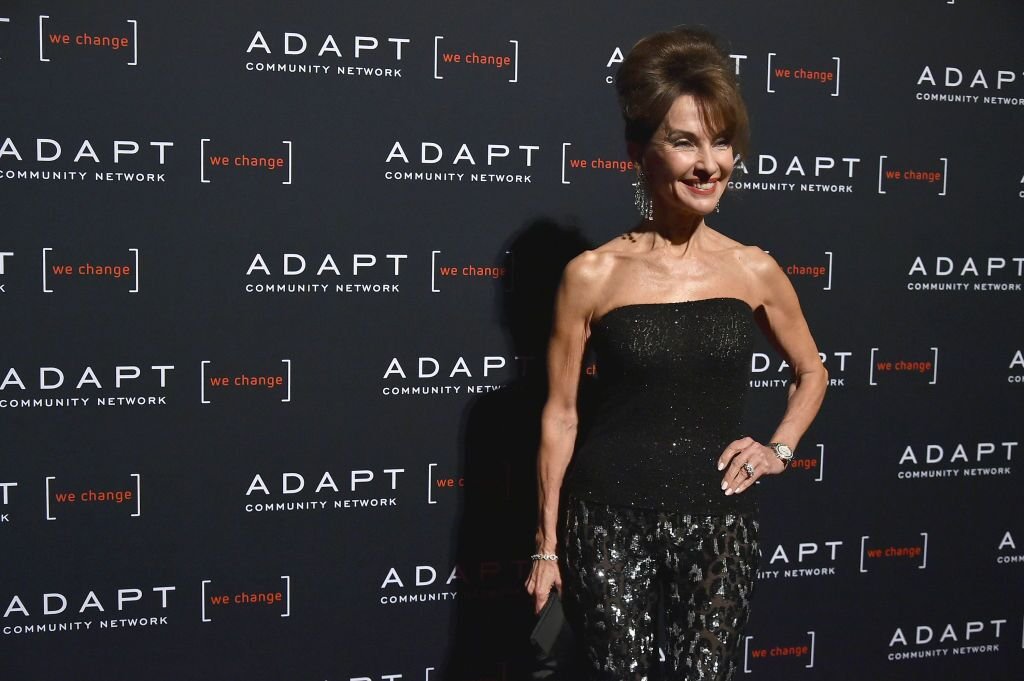 Actor Susan Lucci attends the Adapt Leadership Awards Gala 2018 at Cipriani 42nd Street | Photo: Getty Images
In related news, "All My Children" star John Callahan died last week at the age of 66 after having a stroke. The actor was well known for his role as Edmund Grey on the soap opera "All My Children" between 1992 to 2005.
SUSAN LUCCI'S HEART ATTACK SCARE
In 2018, Susan Lucci felt a tight grip in her chest while on a date with her husband, Helmut Huber. At that time, she had no idea she had a condition known as "the widow-maker." This occurs when a person has a 90 percent blockage in the main artery that leads to their heart.
The 73-year-old revealed that she didn't think much of it at the time and just went on with her date night with her husband. In her words:
"In fact, it had disappeared by the time I was at the table. [But] there was a mild pressure on my chest that also radiated around my rib cage to my back. Like most women, I thought, 'Oh, it'll go away.' And it did."
Unfortunately, the pressure resurfaced a few weeks later. Still, Susan dismissed it, even though the soap icon admits she suspected something was wrong.
When she felt the pressure the third time, later that year, while shopping at Tory Burch boutique in Manhasset, Long Island, it was much worse.
Susan recalls that it felt like an elephant was pressing on her chest. Luckily for her, the manager who had a degree in nursing suspected something was wrong and quickly drove her to the hospital where she received the diagnosis.
Susan had to undergo an emergency heart surgery where she received two stents. After recovering from the experience, the award-winning actress stopped by for the third hour of the TODAY show, and Susan Lucci's health was the main focus. The actress gave fans an update on her health and advised women to pay attention to their bodies. Susan said:
"It's just so important to know your body and listen to your symptoms. If something feels that it's not right, call your doctor, go to the hospital."
SUSAN LUCCI'S PERSONAL LIFE
Susan married her husband, Helmut Huber, on September 13, 1969. The couple met at Long Island's Garden City Hotel while the iconic actress was working as a waitress. Susan Lucci's husband, who is Austrian, was the executive chef at the hotel.
The couple who have been married for 50 years share two children - daughter Liza Huber and son Andreas Huber. From their children, the couple has five grandchildren who they dote on relentlessly.
Please fill in your e-mail so we can share with you our top stories!