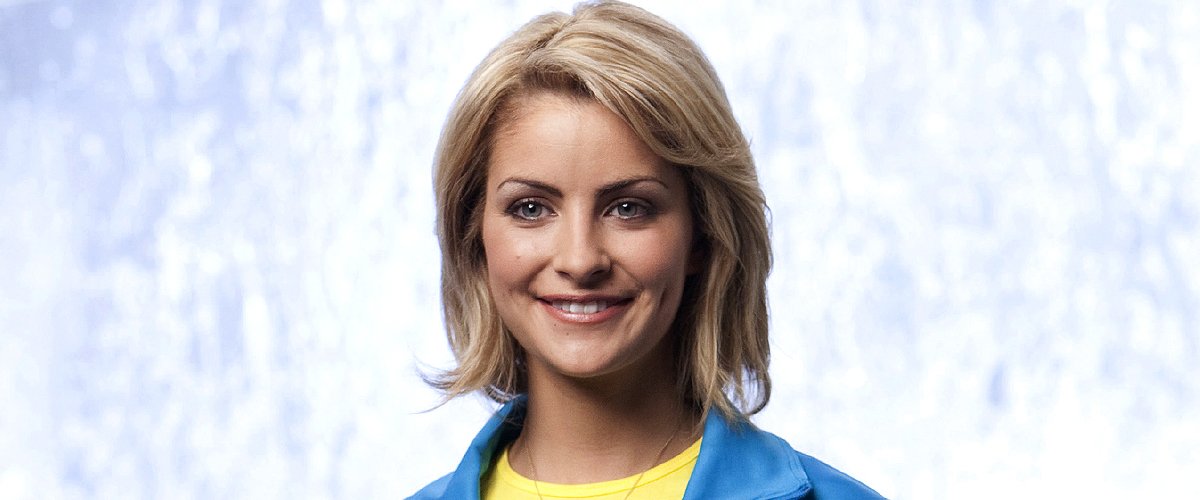 GettyImages
Tanith Belbin Took Home a Silver Medal at the 2006 Winter Olympics — Meet the Canadian-American Ice Dancer
Canadian-American Ice dancer Tanith Belbin is a gorgeous diva, but she also has serious skills dancing on the ice. She won the silver medal at the 2006 Winter Olympics in Turin, Italy.
Tanith Belbin was born in Canada but holds dual citizenship and has represented the United States of America since she began her skating career with dance partner Benjamin Agosto in 1998.
In 2010 Belbin and her dance partner Ben Agosto were ranked among the top three in the world, and they competed in several tournaments, winning many titles over the years.
While dancing with Agosto, Belbin became a 2006 Olympic silver medalist, three-time four continents champion (2004-2006), four-time world medalist and five-time United States champion (2004-2008).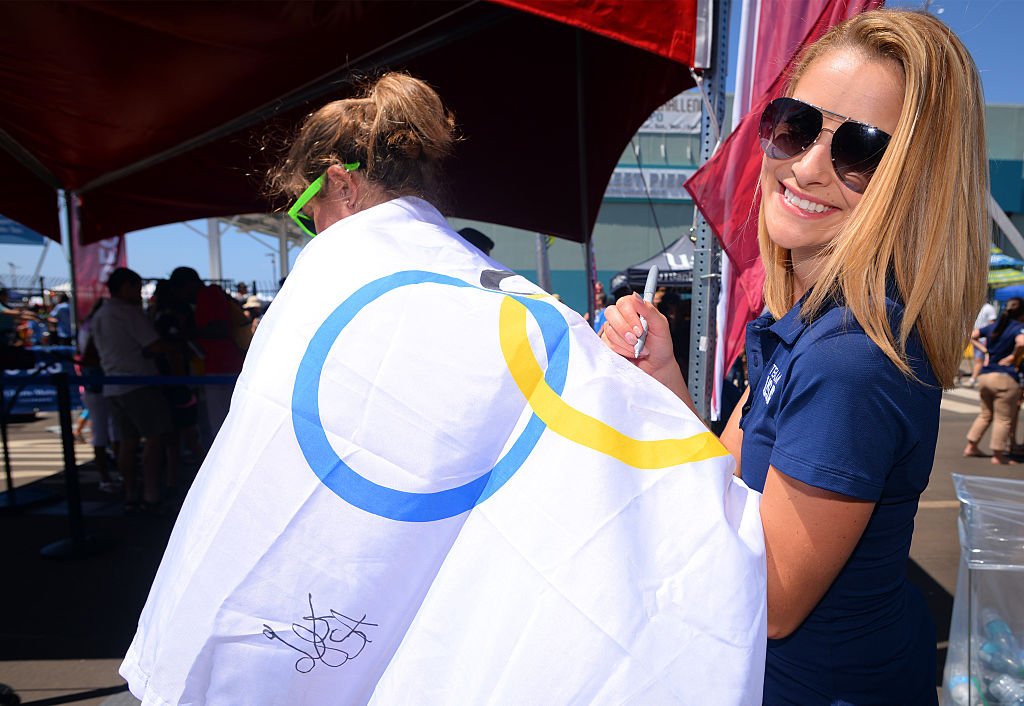 Olympic Ice Dancer Tanith Belbin signs an autograph for a fan at the USOC Road To Rio Tour on September 5, 2015 | Photo: Getty Images
TANITH BELBIN'S CAREER
Belbin began skating when she was only three and moved on to ice dancing at the age of eight. While she was in Canada, Belbin competed both as an ice dancer and a pair skater, before deciding to focus on ice dancing entirely.
The delectable ice Queen was introduced to ice dancing by Paul Wirtz, and her first partner was Liam Dougherty. For her pairs partner, she competed with Ben Barruco, and together they came second in the novice level of the 1997 Canadian championship.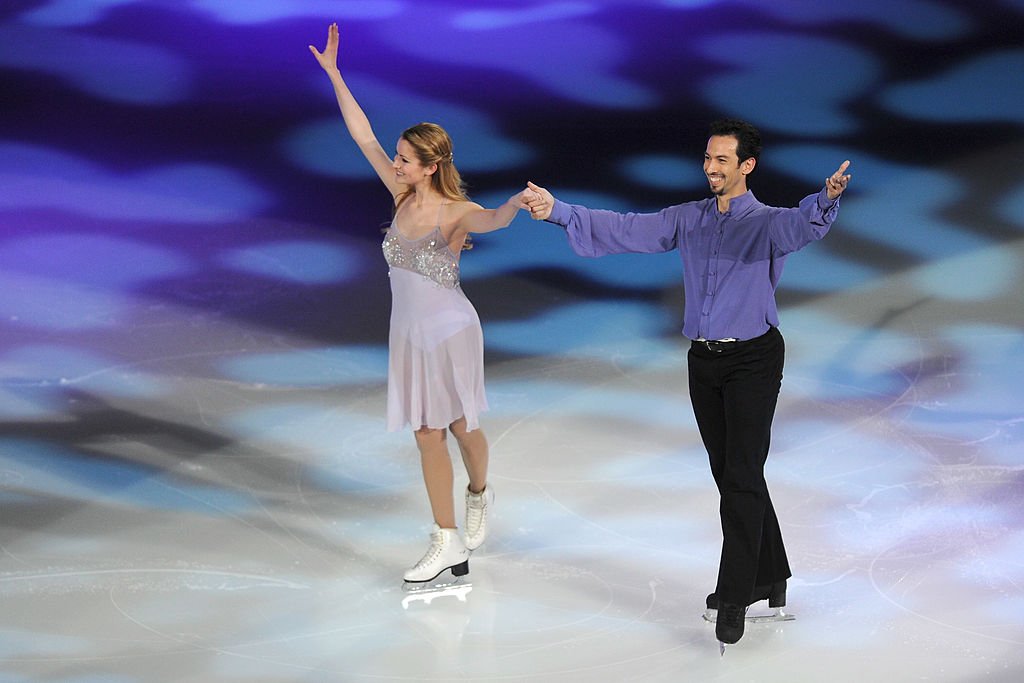 Tanith Belbin and Ben Agosto skate together during the P&G & Wal-Mart "Tribute to American Legends of the Ice" at Izod Center on December 11, 2013 | Photo: Getty Images
They never competed internationally, and Belbin moved to Detroit to further her career. It was in Detroit that she was paired with Ben Agosto by their coach Igor Shpilband in 1998.
During the 1999-2000 season, the duo won a pair of medals at the ISU Junior Grand Prix series and finished 4th at the JGP Final.
They continued their winning streak with the U.S. junior national title, and then the partners won the bronze medal at the 2000 World Junior Championships.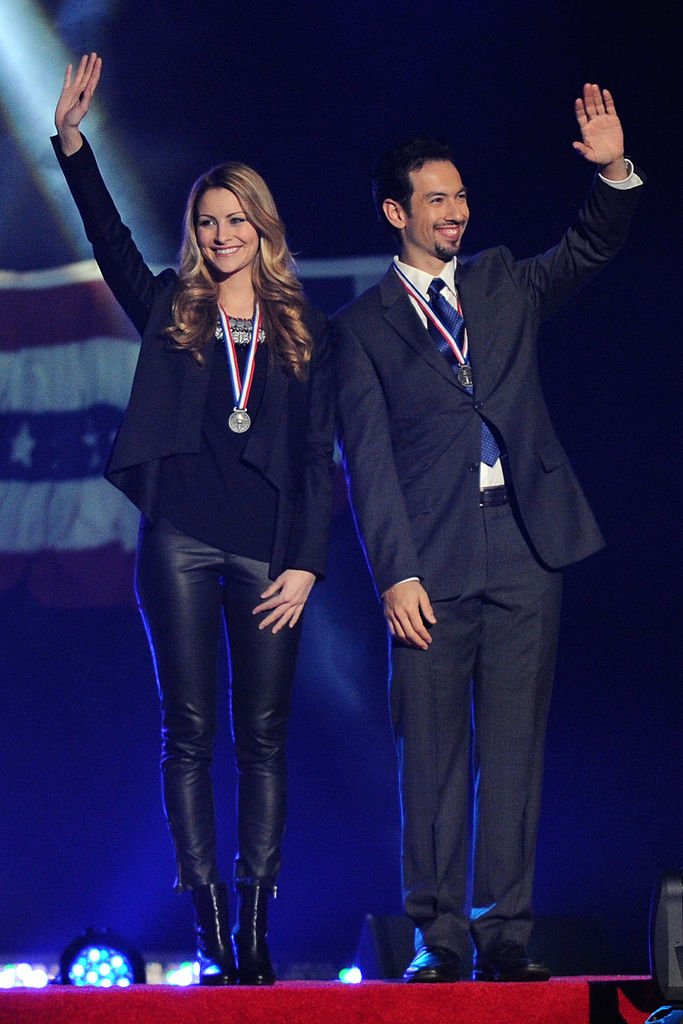 Tanith Belbin and Ben Agosto are introduced during the P&G & Wal-Mart "Tribute to American Legends of the Ice" at Izod Center on December 11, 2013 | Photo: Getty Images
Later in 2001-2002, Belbin and Agosto made their Grand Prix debut and took home another silver medal at the U.S. Championships, which qualified them for the 2002 Olympics. Still, Belbin was ineligible because she wasn't an American citizen.
After winning another silver medal at the 2005 World Championships, fans of the iconic dancing pair wrote letters and signed petitions which requested for a special act of Congress to allow Tanith Belbin become an American citizen in time, so she would be eligible to compete in the 2006 winter Olympics in Turin, Italy.
The request generated a small controversy but was eventually sponsored by Senator Carl Levin and signed by President George W. Bush on December 31, 2005, allowing her to compete in the 2006 Winter Olympics as a US citizen.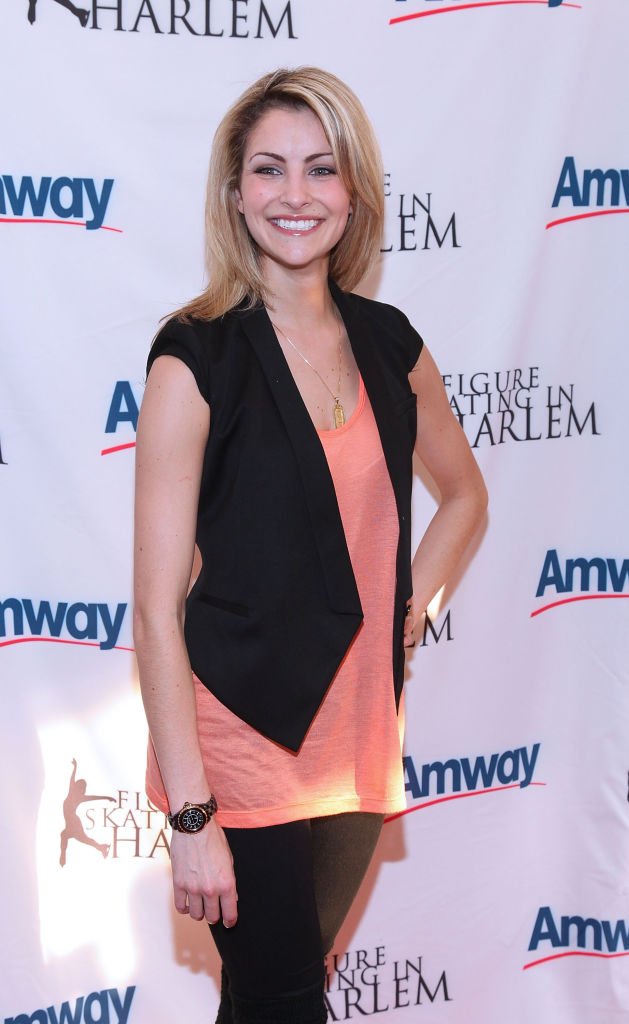 Tanith Belbin attends the Figure Skating in Harlem's 2010 Skating with the Stars benefit gala in Central Park on April 5, 2010 | Photo: Getty Images
Belbin and Agosto repaid the faith of their fans by doing exceptionally well at the Olympics, becoming the first American ice dancers to win an Olympic medal in over 30 years with their silver medal.
In 2008 Belbin and Agosto left Igor Shpilband, who had coached them for over a decade and joined up with the team of Natalia Linichuk and Gennadi Karponosov.
They continued to enjoy much success, and after finishing fourth at the 2010 Winter Olympics, the dancing pair announced their retirement from eligible skating. Belbin and Agosto were inducted into the U.S. Figure Skating Hall of Fame Class of 2016 on January 22, 2016.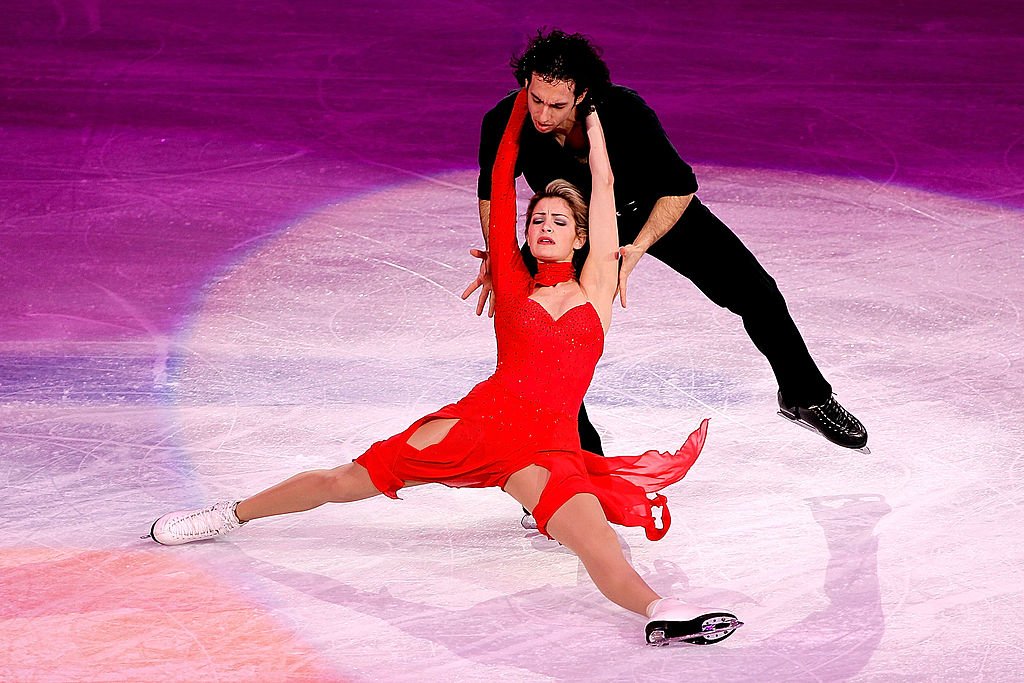 : Tanith Belbin and Benjamin Agosto of the United States performs at the Exhibition Gala following the Olympic figure skating competition at Pacific Coliseum on February 27, 2010 | Photo: Getty Images
BELBIN'S PERSONAL LIFE
Tanith Belbin was born in Kingston, Ontario, Canada, on July 11, 1984, as Tanith Jessica Louise Belbin.
Belbin's father, Charles Belbin, is a public relations manager while her mother Michelle is a former figure skater, coach, and costume designer.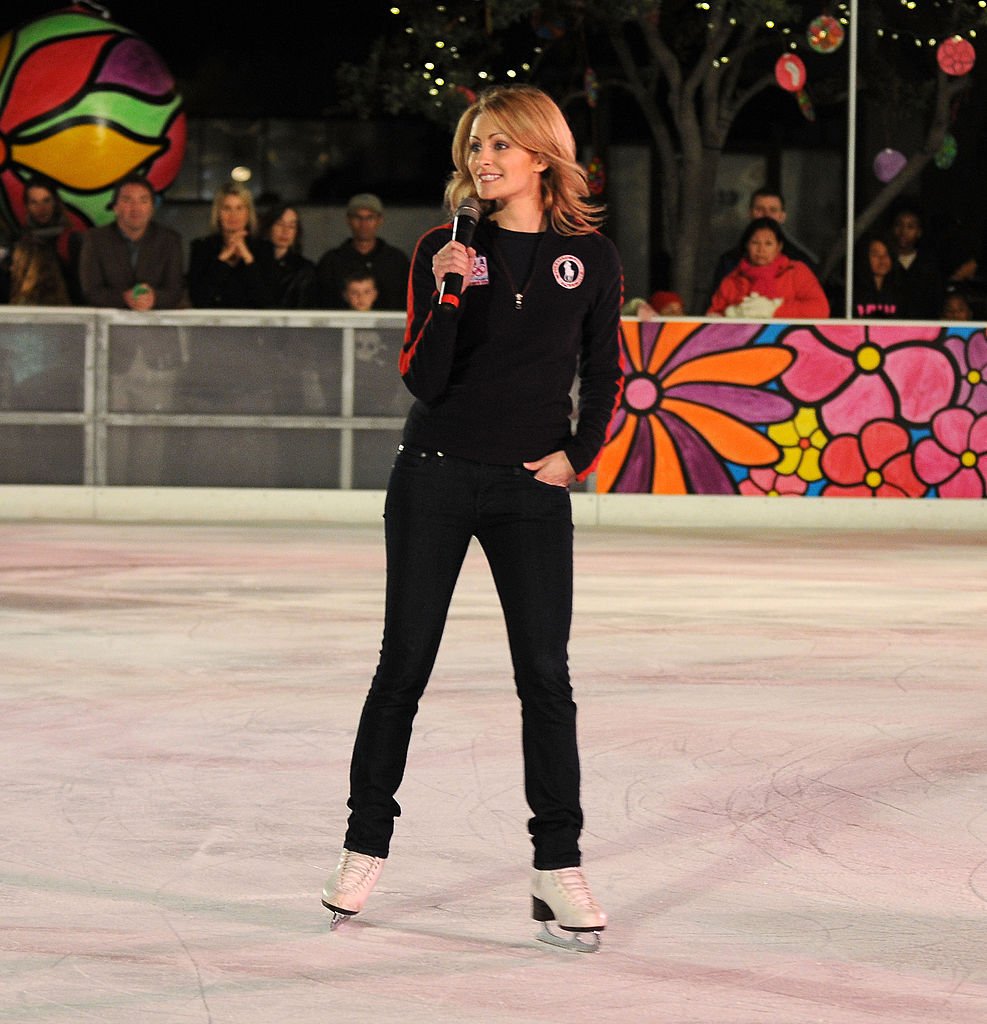 Tanith Belbin opens the rink for skating at the grand opening of ICE at Santa Monica, the premiere ice skating rink in downtown Santa Monica in collaboration with Herbal Essence and Portraits of Hope on November 10, 2010 | Photo: Getty Images
Belbin shared a close relationship with her parents, who were very supportive of her ice dancing career. Michelle Belbin even designed some of her daughter's beautiful costumes.
The beautiful ice dancer who was first on ESPN's Hottest Female Athlete poll is married to Olympic ice dancer Charlie White.
Charlie White and Tanith Belbin both won Olympic ice dance medals but with separate partners. The couple started dating in 2009 after meeting at a Detroit ice rink. In an interview with People, Charlie said:
"She was the most beautiful girl at the rink. I think probably every guy had a crush on her."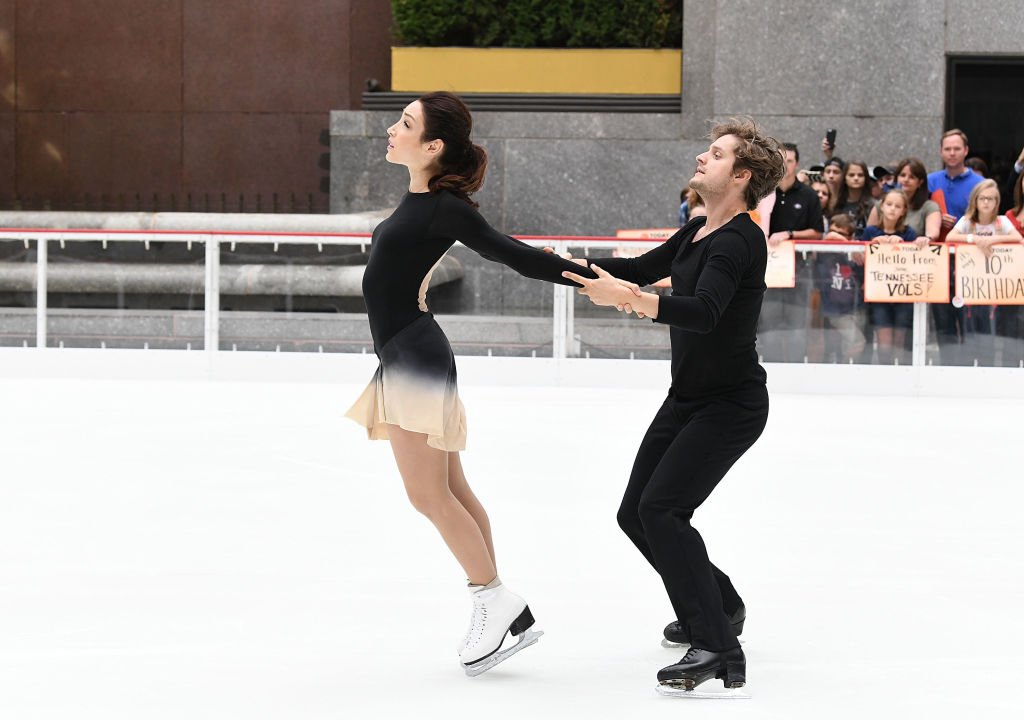 Olympic Gold medalists Meryl Davis and Charlie White host the first skate of the season at The Rink at Rockefeller Center on October 11, 2017 | Photo: Getty Images
The couple got married in 2015 at a very intimate ceremony that was attended by family members and close friends. Charlie White and Tanith Belbin's baby boy arrived in December 2017.
Please fill in your e-mail so we can share with you our top stories!