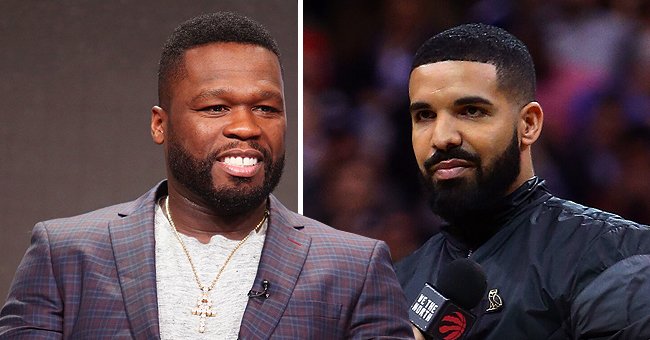 Getty Images
50 Cent Admits Drake's Son Adonis Looks like His Mom Sandi Graham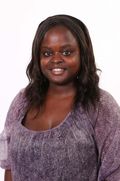 50 Cent commented on the pictures Drake released of his son, Adonis, and admitted that the toddler looked a lot like his grandmother, whom he praised for having strong genes.
The internet has been buzzing over the pictures Drake finally released of his two-year son, Adonis. 50 Cent joined in the chatter around the images, saying:
"Drake had his mom a grandbaby for real, her genes are strong. ? I bet she is so happy he looks like her… the king?."
He shared an image of Drake's mother, Sandi Graham, next to a separate image of Adonis drinking from a white plastic cup. The side by side picture pointed to how they both have blond hair and blue eyes.
The heartfelt message is a rare post for 50 Cent, who is known for giving controversial and sometimes malicious posts about his fellow celebrities. "Real Housewives of Atlanta" star, Porsha Williams, approved of his post.

Porsha Williams commented on a 50 Cent's picture in which his compared Sandi Graham's looks to her grandson, Adonis Graham | Source: Instagram.com/50cent
Drake released the pictures of his son in an emotional post about missing his friends and family amid global isolation in the wake of the coronavirus pandemic, he shared:
"I love and miss my beautiful family and friends and I can't wait for the joyful day when we are all able to reunite."
When the news broke about Drake having fathered a child in 2018, he spent months denying the claims until a feud with Pusha T exposed the news when he released a diss track mentioning Adonis.
The mother of Drake's child Sophie Brussaux remained relatively tight-lipped throughout the public ordeal and amid news that they were embattled in a dispute over Adonis' paternity.
During an interview with Elliott Wilson and Brian B. Dot Miller in 2019, Drake admitted that he took two DNA tests to prove his son's paternity.
He explained that after a ruined DNA, his paternity was eventually confirmed, and he took two more tests just to be sure. He revealed that people would understand his decision because "[Adonis has] the brightest blue eyes."
A day after Drake shared the first pictures of Adonis, Sophia followed suit and shared rarely seen pictures of him.
She also took the opportunity to respond to people's comments about her son's curly blond hair and joked in a photoshopped picture that she and Drake have naturally blond hair.
Please fill in your e-mail so we can share with you our top stories!