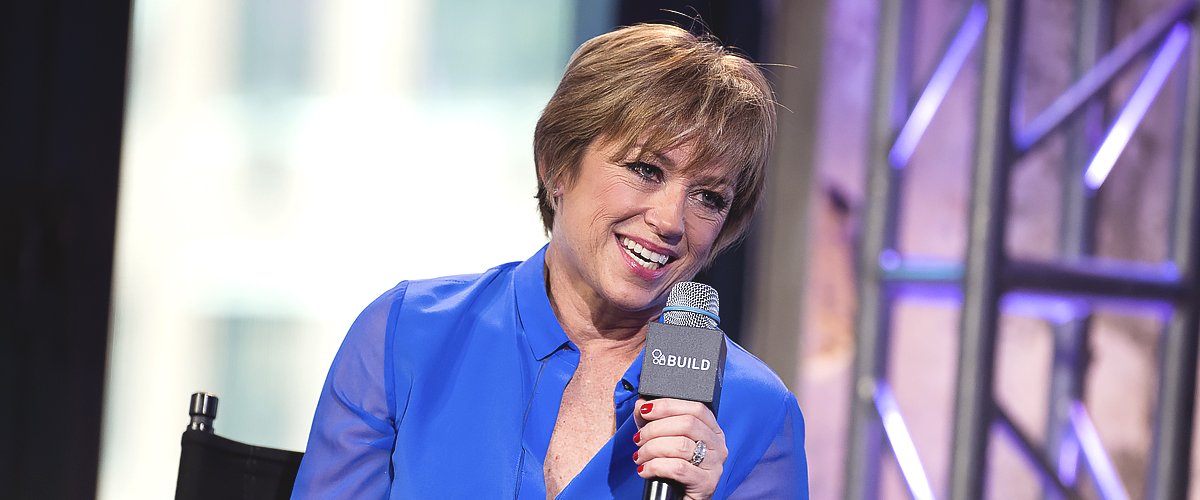 Getty images
Dorothy Hamill Once Revealed Her Biggest Money Mistake — inside the Olympic Gold Medalist's Financial Lessons
Olympic Figure Skater, Dorothy Hamill, was an exceptional athlete and Olympic gold medalist. The famous skater revealed during a 2018 CNBC interview her biggest financial regrets and what lesson she has learned from the experience.
Retired American Figure Skater Dorothy Hamill took the world by storm when she became an Olympic Gold medalist in 1976 and also became the World champion the same year in the ladies' single.
With her unique dress sense, famous haircuts, and down to earth personality, Hamill quickly became a fan favorite and was even dubbed the "American sweetheart" by the media.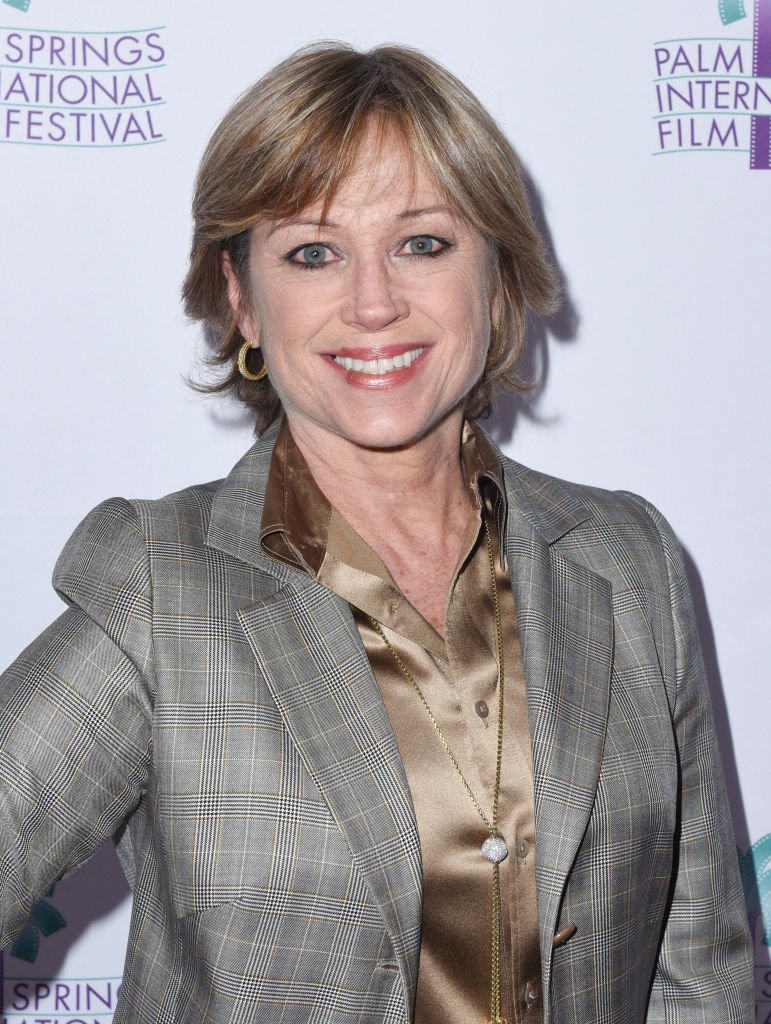 Dorothy Hamill attends the 30th Annual Palm Springs International Film Festival on January 12, 2019 | Photo: Getty Images
In 2018, the Olympian, who has a figure skating move named after her, the "Hamill camel," was a guest on CNBC. During the interview, the iconic figure skater spoke about her time at the Olympics and Team USA in the 2018 Pyeongchang Olympic games.
The interview peaked when Hamill was asked about her advice for upcoming figure skaters on how to manage their career success, especially when it comes to financial issues.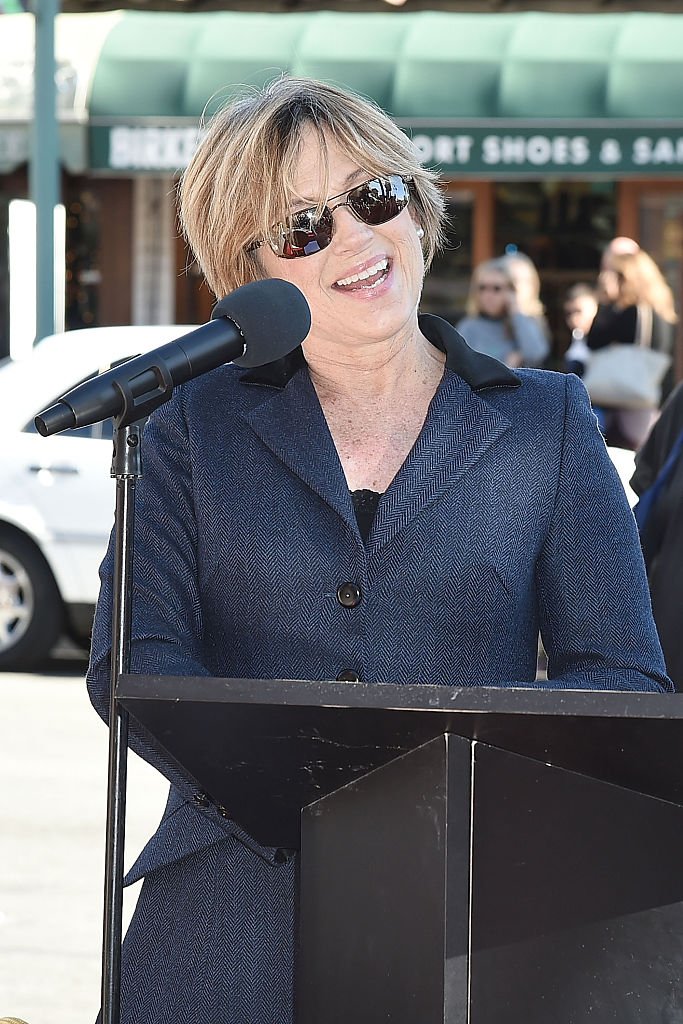 Dorothy Hamill attends the Palm Springs Walk of Stars Honors Beverly Johnson with 405th Star at 155 South Palm Canyon Drive on December 3, 2016 | Photo: Getty Images
Hamill, who famously filed for bankruptcy in 1996, which was precisely 20 years after her Olympic victory, advised the young athletes to put their money with people they know and trust. Recalling her own financial mistakes, she said:
"I thought I knew and trusted some of my peeps."
The Olympic star affirmed that "you live and you learn." She continued by stating that it is tough for an athlete to learn the rudiments of financial management because they are always focused on training and competing, which emphasizes the importance of finding trustworthy people to help manage their financials.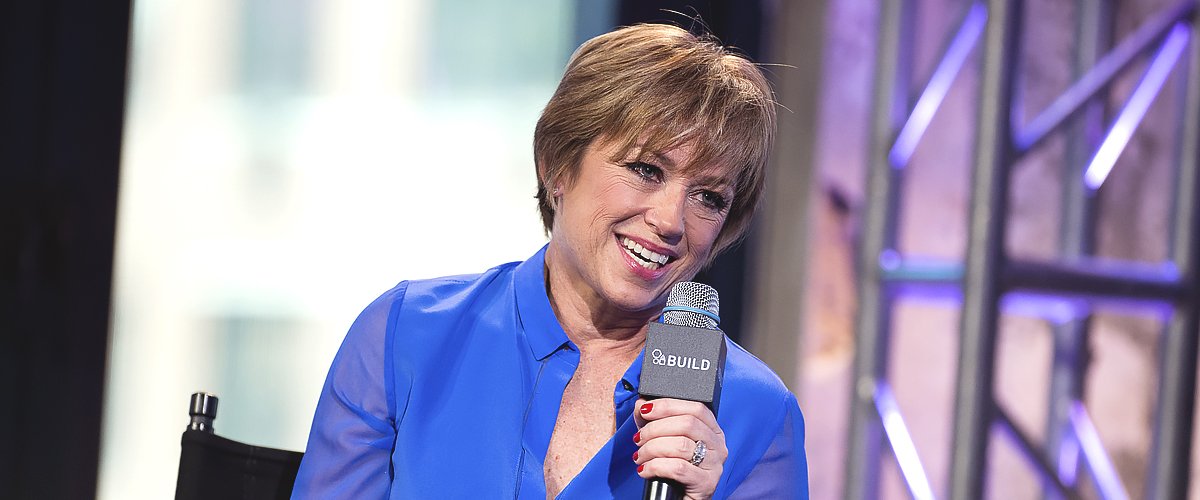 Dorothy Hamill attends AOL Build speaker series at AOL Studios In New York on January 13, 2016 | Photo: Getty Images
Ending the interview, Hamill, who is a breast cancer survivor and advocate of health and wellness, said she is now focusing her strengths on "simple things" like walking dogs, hiking, and biking. In her words:
"Keeping active is a bit of a challenge."
Dorothy Hamill also made an appearance on U.S. Weekly, where she spoke on what it felt to be a 19-year-old and compete and win the Olympics. She also talked about the differences between skating back then and now.
DOROTHY HAMILL FILES FOR BANKRUPTCY
Dorothy Hamill won many American hearts with her Olympic gold medal at the 1976 Olympics in Innsbruck, Austria. She followed that up with her victory at the World Championships.
After that, Hamill featured in several professional productions, including the popular "Ice Capades." She eventually purchased the traveling skating show but sold it some years later.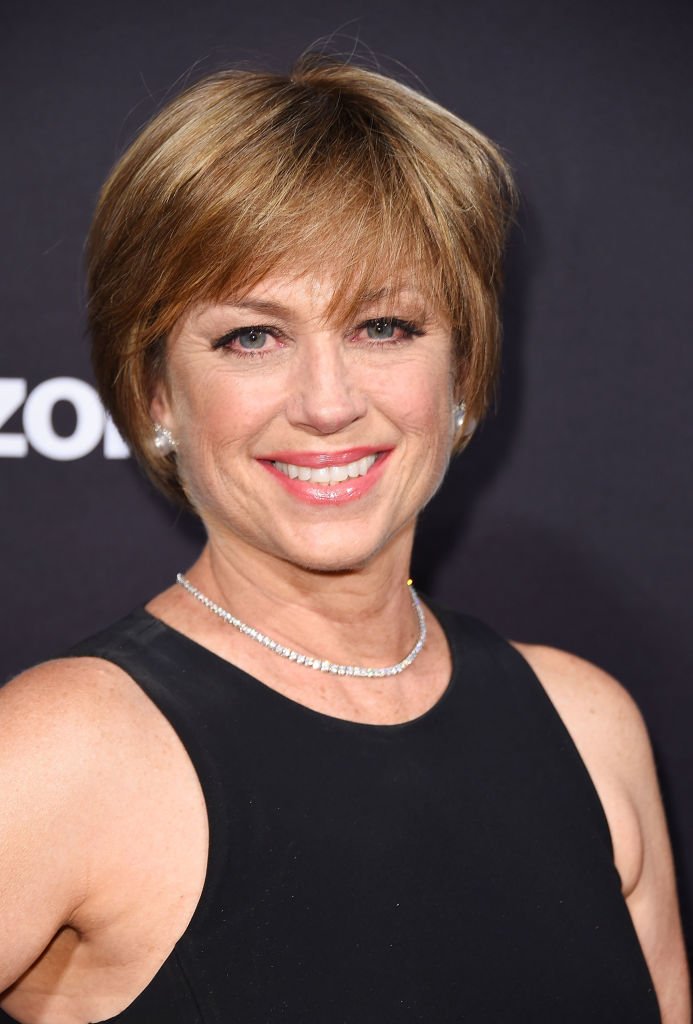 Dorothy Hamill attends the The Paley Honors: Celebrating Women In Television event at Cipriani Wall Street at on May 17, 2017 | Photo: Getty Images
Dorothy Hamill filed for financial bankruptcy in 1996. In the bankruptcy papers filed on March 28 with the U.S. Bankruptcy Court in Santa Ana, California, the retired figure skater who captured America's hearts with her talented displays, revealed that, despite having assets totaling $1.3 million, she is $1.6 million in debt.
The Olympian attributed her financial woes to the bad advice of her estranged husband. But Hamill is reported to have a history of problems with money.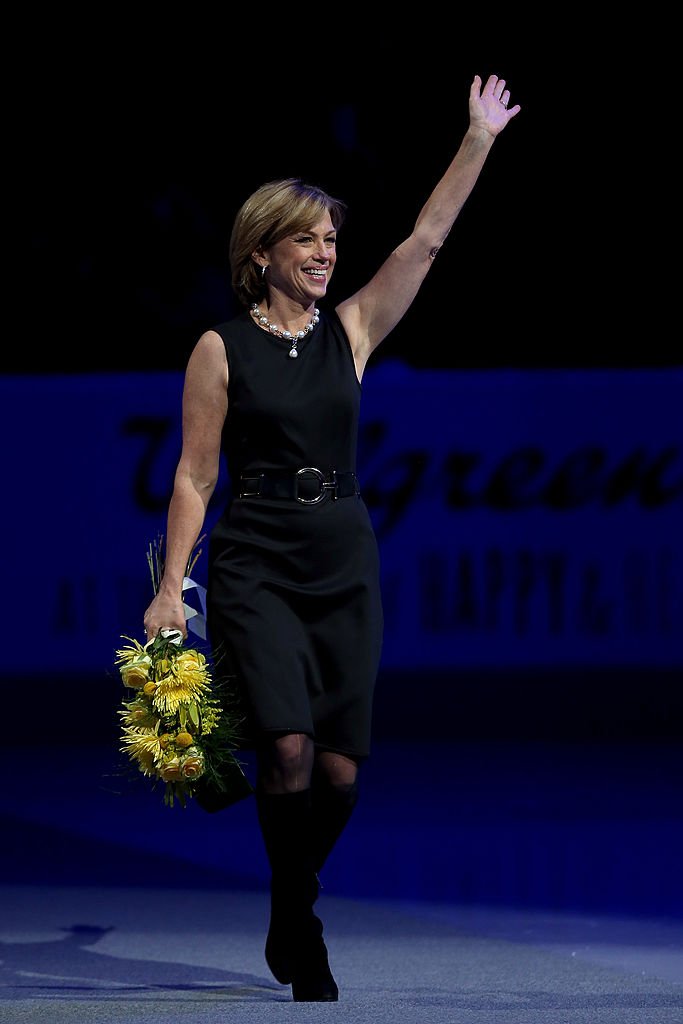 Dorothy Hamill is introduced during the Smucker's Skating Spectacular following the Prudential U.S. Figure Skating Championships at TD Garden on January 12, 2014 | Photo: Getty Images
An old friend of the iconic figure skater, who chose to remain anonymous, while commenting on the star's spending habits, told People:
"She'd get a $100,000 deal and head right to Harry Winston jewelers."
In her defense, the "American sweetheart" points to business ventures, which she entered on the advice of her estranged husband, which later became financial disasters as the root cause of her bankruptcy.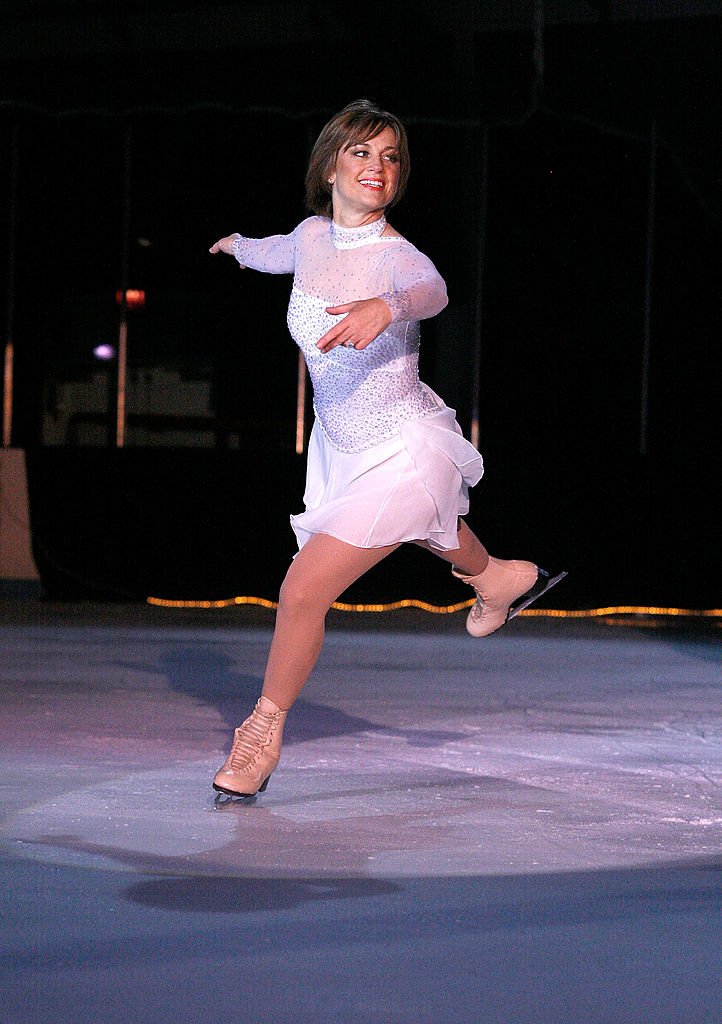 Dorothy Hamill performs at the Ice Theatre of New York 25th Anniversary Gala at Chelsea Piers on October 25, 2010 | Photo: Getty Images
DOROTHY HAMILL CAREER
Olympic gold medalist Dorothy Hamill was born on July 26, 1956, in Chicago, Illinois, as Dorothy Stuart Hamill.
The talented figure skater was U.S. champion between 1974 to 1976. At the World Championships in 1974, which held in Munich, she came in 2nd behind Christine Errath of East Germany.
After a disappointing appearance at the 1995 World Championships, a refocused Hamill went to the 1976 Olympics in Innsbruck, Austria, and became the last single skater to win the Olympic gold without a triple jump.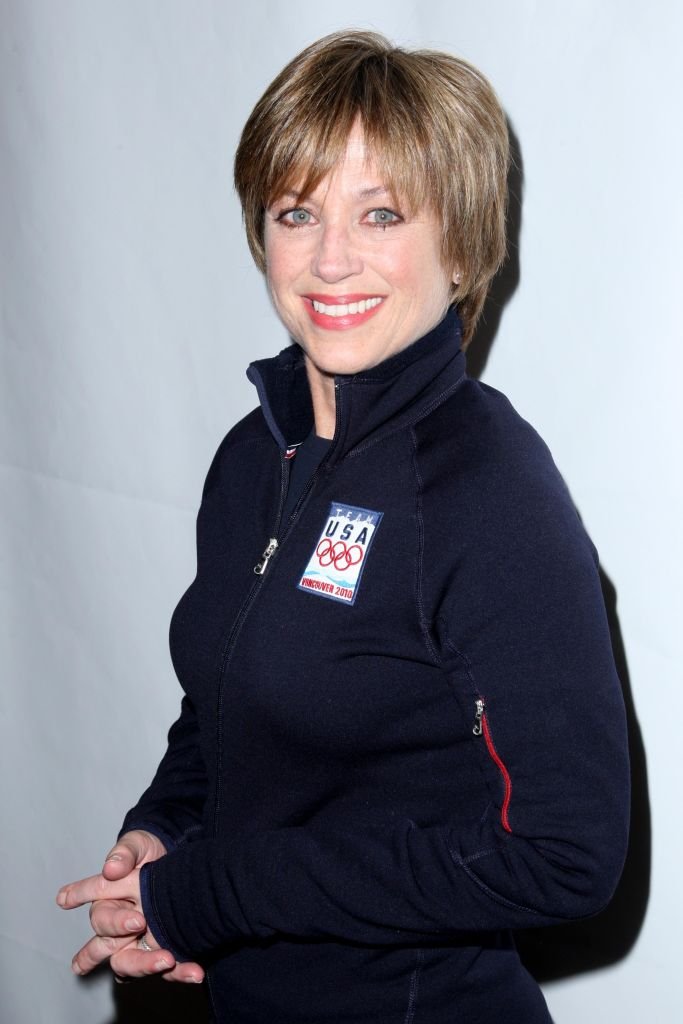 Dorothy Hamill attends The 2010 SKATING WITH THE STARS: A Benefit Gala for FIGURE SKATING IN HARLEM at Wollman Rink on April 5, 2010 | Photo: Getty Images
That same year she won the 1976 World Championships. In 1991 the now-retired American figure skater was inducted into the U.S. Figure Skating Hall of Fame. She was also inducted into the World Figure Skating Hall of Fame in 2000.
The 63-year-old iconic skater is also an actress and is well known for her roles in "Romeo and Juliet on Ice," "The Nutcracker: A Fantasy on Ice," and "Blades of Glory."
Please fill in your e-mail so we can share with you our top stories!