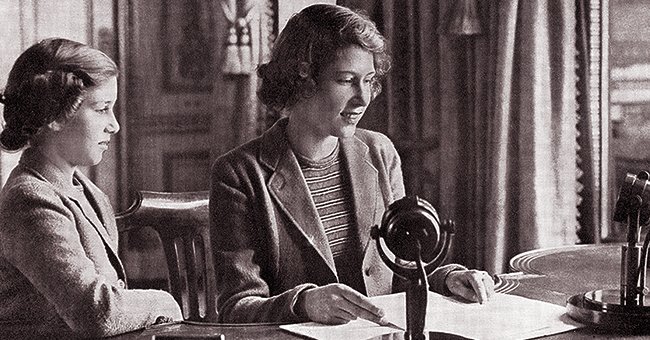 Getty Images
People: George, Charlotte, and Louis Follow in Queen Elizabeth's Footsteps by Applauding NHS Workers

Eighty years after comforting children who were dealing with World War II, Queen Elizabeth's grandchildren are also doing their part during one of the world's more difficult times.
The coronavirus pandemic is showing people worldwide that we should be more appreciative of healthcare workers. Without them, COVID-19 would be able to claim many more lives.
While most leaders are doing their part, they too know how important it is to extend thanks to nurses, doctors, and other hospital personnel. The Cambridge kids did just that earlier this week.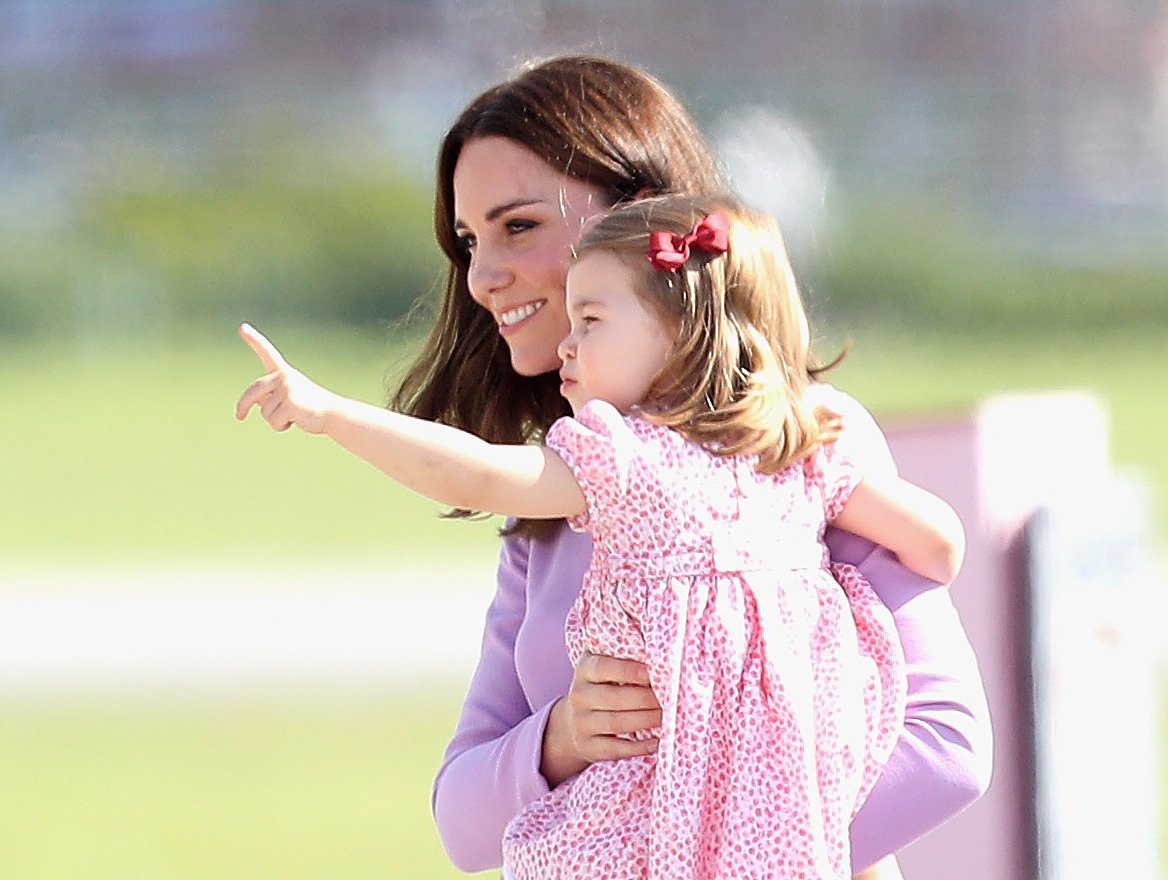 Duchess of Cambridge and Princess Charlotte before departing from Hamburg airport on the last day of their official visit to Poland and Germany on July 21, 2017. | Source: Getty Images
The Cambridge kids do their part
Kate Middleton and Prince Williams' three children took part in a social media campaign called Clap For Our Carers. In a clip, Prince George, Princess Charlotte, and Prince Louis appeared together.
The tots clapped their hands in gratitude for those on the frontline of the health pandemic. Their actions reminded some of the Queen's show of empathy that took place eighty years ago during World War II.
Queen Elizabeth's speech at 14
Then 14, Queen Elizabeth II made an address via radio and spoke to her peers about not seeing their parents, saying, "we would like to thank the kind people who have welcomed you to their homes in the country."
She continued: "When peace comes, remember it will be for us [...] to make the world of tomorrow a better and happier place." The Queen's younger sister, Margaret, came on towards the end to say goodnight.
The Cambridge baby, Prince Louis, pulled off his part in the clip pretty well. Nearly two, one outlet recently claimed that the young tot's personality was already shining through.
Louis more like his sister
Speaking to Closer Weekly, one source said that Louis was more like his four-year-old sister Charlotte than his more reserved six-year-old big brother.
The source said Louis "has a cheeky streak" and enjoys having attention on him, just like Charlotte. The little one is not afraid to speak up either and will tell on his siblings if they try to steal candy.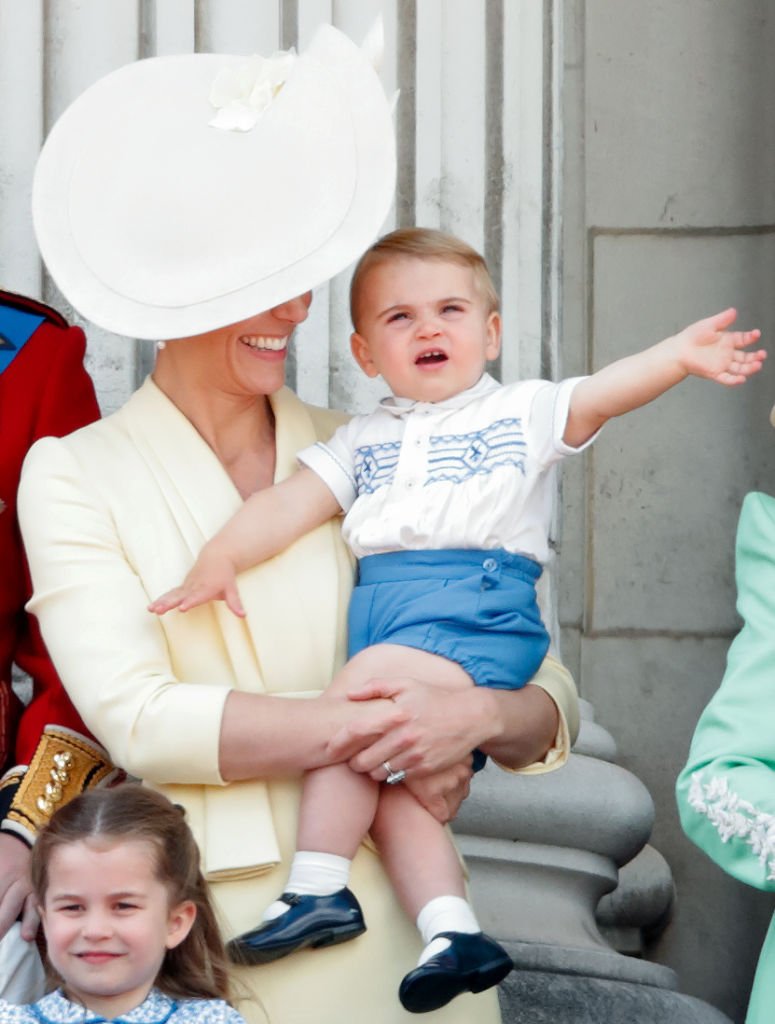 Catherine, Duchess of Cambridge and Prince Louis of Cambridge watch a flypast from the balcony of Buckingham Palace during Trooping The Colour, on June 8, 2019, in London, England. | Source: Getty Images.
Louis' birthday party canceled
Louis will turn two on April 23 this year. While his parents were planning a birthday bash, they've reportedly altered their plans amid the COVID-19 outbreak.
According to Closer, the family intends to do something much smaller that will involve only immediate family. Louis is lucky to have two siblings to play with, no matter what.
It's also easy on mom Kate, who revealed last month that her youngest son's favorite song is none other than the traditional happy birthday tune. Kate was at a reception for a youth mental health charity at the time.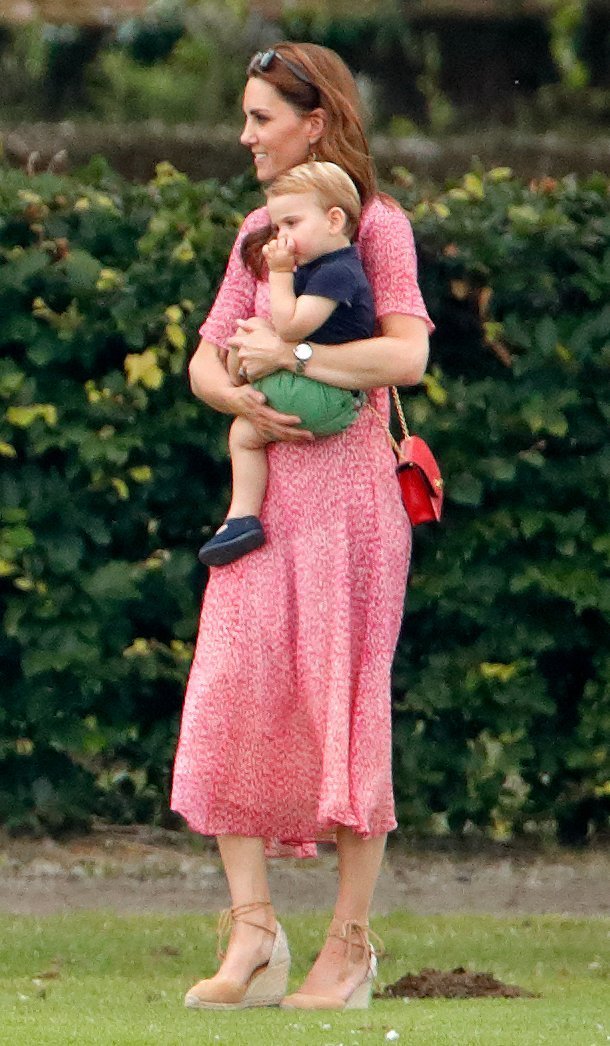 Kate Middleton and Prince Louis of Cambridge attend the King Power Royal Charity Polo Match on July 10, 2019, in Wokingham, England. | Source: Getty Images.
The Queen has made her statement about the recent coronavirus pandemic. She's fortunate to have the young ones to get the message across in ways she no longer can.
Please fill in your e-mail so we can share with you our top stories!