Craig Melvin's Son Delano Tells Some Jokes on the April Fool's Day Episode of 'Today'
Today's co-host, Craig Melvin, was joined by his son, who shared some picked jokes on the show's April Fool episode.
TODAY's Craig Melvin was joined by his son, Delano, on the show's April Fool's episode to share a few jokes. Melvin explained to his co-host, Al Roker, that in a bid to spread some smiles during the ongoing pandemic, his son was going to share some April fool's jokes. 
Craig then brought on Delano, who told a couple of jokes. Before the jokes were told, Al Roker shared a heartwarming story about a dog who delivered care packages and groceries to a neighbor who is at high risk of getting infected with the coronavirus.
Amid the ongoing novel coronavirus pandemic, Melvin had been in voluntary self-isolation. This came after a staffer of the "Third hour of Today" was diagnosed with the novel coronavirus.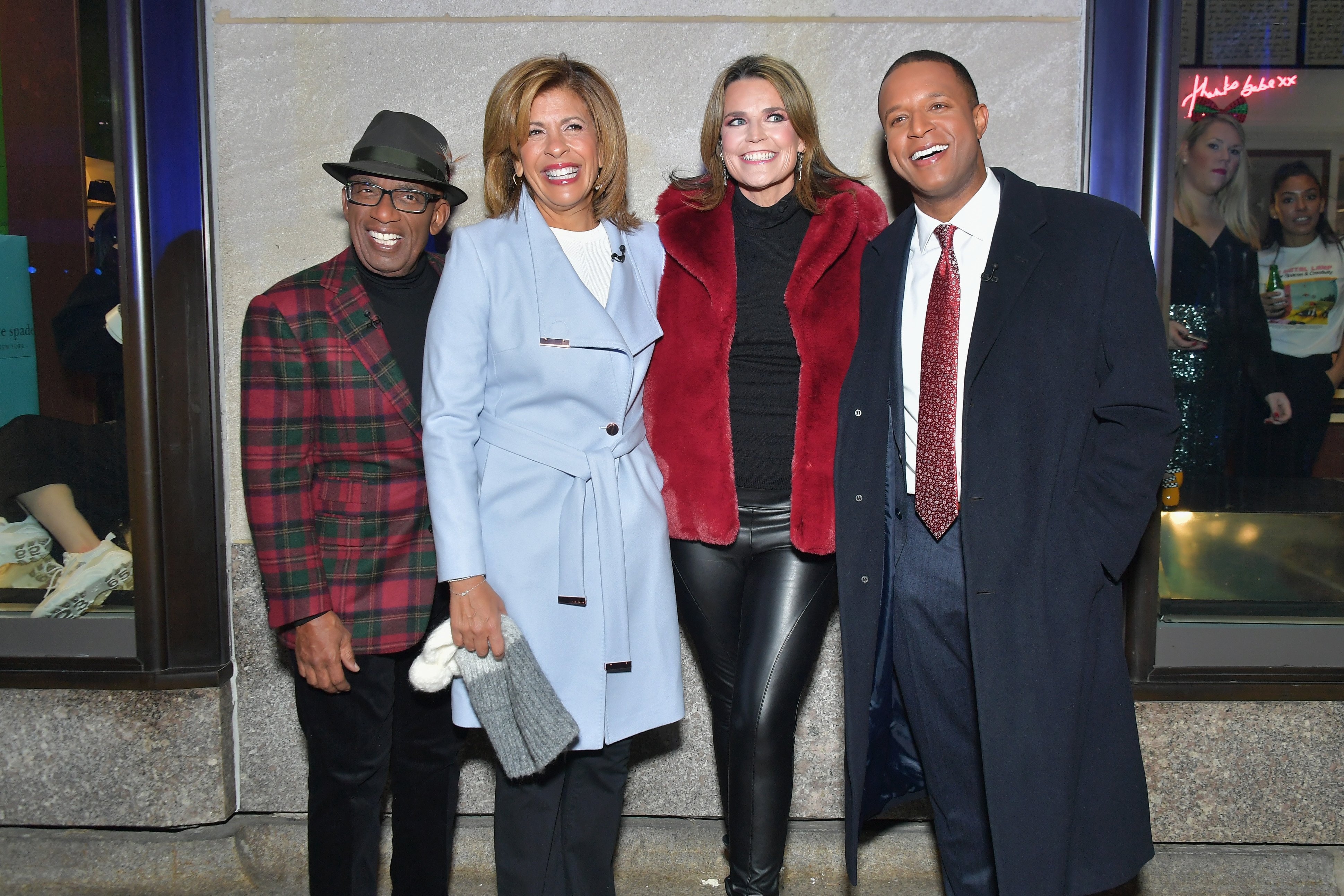 Following the diagnosis, Craig took an eleven days break from the show, which started on March 13. He ended his break on March 24, after which he returned to the show last Wednesday. Speaking on his return, the newscaster said:
"It's surreal. Everything about it is surreal. The drive in, just about every other part of this country right now, streets are empty, sidewalks are empty."
Previously, Craig worked as a co-host on Saturday morning "Today" alongside Dylan Dreyer and Sheinelle Jones. He has also worked as an MSNBC anchor, as well as an NBC4 anchor. 
Taking a minute away from his career, Melvin boasts of a beautiful family. The Tv personality is married to sports journalist, Lindsay Czarniak who he met in 2004 while working with NBC4. According to reports, Lindsay had just returned from covering the Beijing Olympics when she met Craig.
The couple welcomed their daughter, "Sybil Ann Melvin," on November 5 2016.
The couple had immediately taken to each other, which helped them bond over their shared love for live music and Whatchamacallit candy bars.
After working at ESPN for six years between 2011 and 2017, Czarniak took a break from work to spend time with her kids. Talking about her decision to stay off work for a while, the mother of two said:
 "I have loved the time I've had to spend with my kids, and I'm definitely still keeping that in the forefront because I realize how fast that goes. This has been such a blessing."
Over the years, Melvin and Lindsay have made their family a priority, and they continuously try to involve their kids in making some family decisions. 
The couple shared how their son, Delano, had been a critical factor in picking a name for their second child. According to them, Delano had come up with "Sibby" as a nickname for his little sister. 
This eventually helped the couple pick "Sybil" as the name for their daughter. The couple welcomed their daughter, "Sybil Ann Melvin," on November 5, 2016. She came two and a half years after the birth of their first child.