Al Roker and Craig Melvin Skipped Monday's 'Today' after Third Hour Colleague from Show Tested Positive for COVID-19
With Al Roker and Graig Melvin absent from the third hour of this morning's "Today" show, co-anchors Hoda Kotb and Savannah Guthrie shed light on the situation while NBC takes coronavirus precautions.
On Monday morning, "Today" show co-hosts Savannah Guthrie, and Hoda Kotb shared that the coronavirus had spread into the ranks of the NBC News family.
WHY GRAIG AND AL DIDN'T SHOW
Giving an update on the reason for Graig Melvin and Al Roker's absence from the show that morning, Savannah said:
"Last night we learned that a colleague of ours on the third hour of 'Today' has tested positive for COVID-19."
The news prompted Al and Graig to take an "abundance of caution" and stay away from the studio until their contacts can be traced.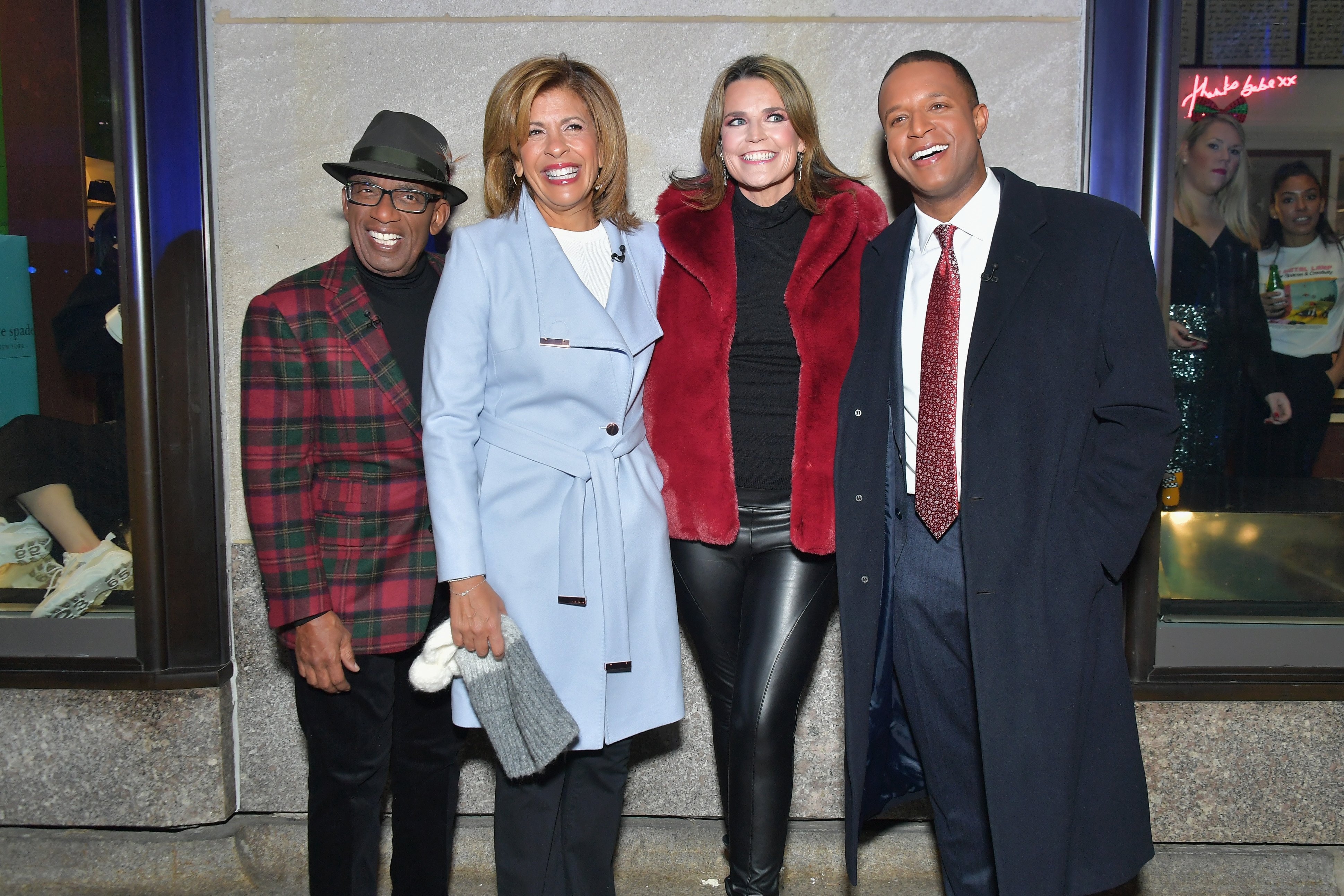 VIEWERS WILL BE UPDATED
Assuring that both hosts are doing well, Hoda said that they are just following the rules, while Savannah added:
"We promise to keep you posted. Both are fine right now. They feel good. But caution is the order of the day."
The two co-anchors didn't give any other details about the situation while on the"Today" show - who already suspended live studio audience tapings on March 12. 
STEPS TAKEN BY NBC
Since the NBC staffer tested positive for the coronavirus, NBC started taking "all the necessary steps" to ensure the safety of their employees.
In a statement NBC News president Noah Oppenheim shared on the "Today" website, he said that their offices, Studio 1A, and the control room are undergoing "multiple deep cleanings."
We learned late last night a colleague on the 3rd hour of TODAY tested positive for COVID-19.

Out of an abundance of caution, Craig and Al are taking the morning off while we map that colleague's close contacts. pic.twitter.com/aVHJpMU1Fj

— TODAY (@TODAYshow) March 16, 2020
Noah further noted that the employee, whom he didn't name, is receiving treatment after he started experiencing "mild symptoms" and wished him a speedy recovery.
Employees who have come into contact with the sick staffer are also being identified by NBC and asked to self-isolate with the focus on caution. 
AL RESPONDS
After news of Al and Craig's absence from "Today" due to the virus spread, Al reached out to his fans to reassure them of his health and thank first responders for their much-needed help as he wrote:
Feeling fine. Don't worry about us. Thinking about our colleagues and all those who are really suffering. And God Bless the health care providers and #FirstResponders helping https://t.co/dmfXg1Ves1

— Al Roker (@alroker) March 16, 2020
From Monday, all the members of the editorial team of the 3rd hour of "Today" started working from home while NBC carefully went about a social mapping exercise. 
CRAIG IS FINE TOO
Responding to the video "Today" posted about their absence, Craig shared that he is "feeling great" and assured fans that he would be "fine."
With thoughts going out to his sick colleague and friend, Craig reminded his followers on social media that everyone will be okay even though they are "grappling with this right now."
Even so, it might be a while before Al Roker can pay a visit to the adorable children of his colleagues as he did in January.
To catch up with his colleague Dylan Dreyer and her newborn son Oliver, the meteorologist visited her at home and proudly marked the occasion with adorable snaps posted to social media.