Al Roker from 'Today' Pays Visit to Dylan Dreyer and Her Newborn Son Oliver Fichera in Pics
"Today" show meteorologist Al Roker paid his colleague, Dylan Dreyer, and her adorable child, a visit in her home.
Recently, the onscreen star updated images of his visit to his friend's home on his Instagram page. The pictures featured Al carrying the newborn, Oliver, who appeared to be asleep in his arms.
Dylan was also in the upload, and both costars shared wide-eyed grins as they posed for the camera.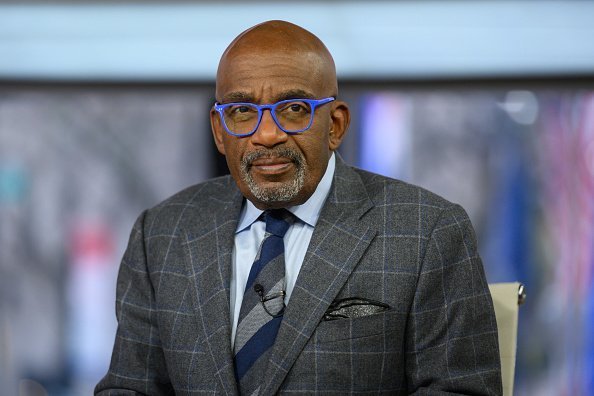 Baby Oliver's mom also shared the same images on her social media handle. She detailed her gratitude and referred to Al as her family.
Aside from being an excellent onscreen host on the "3rdhourtoday" on the "Today" show, Dylan showed that she could be a good house host to her guest and her visitor who seemed to enjoy the visit.  Detailing the event of the day, Al wrote:
"Got to see our pal...and her beautiful boy Oliver this afternoon...we all hung out with @fishlense and Calvin."
Oliver Geroge came in two days after the new year, and his parents, Dylan and Brian Fichera, were "overwhelmed" at his birth. 
While his father took to the gram to share the good news, his mom called in the studio 24 hours later to express her utmost affection for her son.
Dylan and Brian suffered infertility issues after giving birth to their first child, so it explains why the couple seems happy to be expanding their family.
She explained that she is excited and went on to talk about how her older son, Calvin, is handling having a baby brother. The mother of two shared the experience with her co-hosts, she told them that everything in her family "just clicked."
"Today" took to their social media to congratulate their staff. The message read :
"Officially a family of four! We are so incredibly happy for Dylan and her family, who welcomed Olive George into the world!"
The 38-year-old got lots of love from her colleagues, and it's not their presence but their heartwarming comments that resonated with her.
Before Dylan Dreyer left the hospital after delivering baby Oliver, she uploaded an image with a caption that displayed her gratitude to her supporters, loved ones, and co-hosts.
Fellow co-anchors, Savannah Guthrie and Shienelle Jones poured out their emotions to congratulate the mother of two.
Dylan and Brian suffered infertility issues after giving birth to their first child. This explains the couple's happiness to expanding their family.