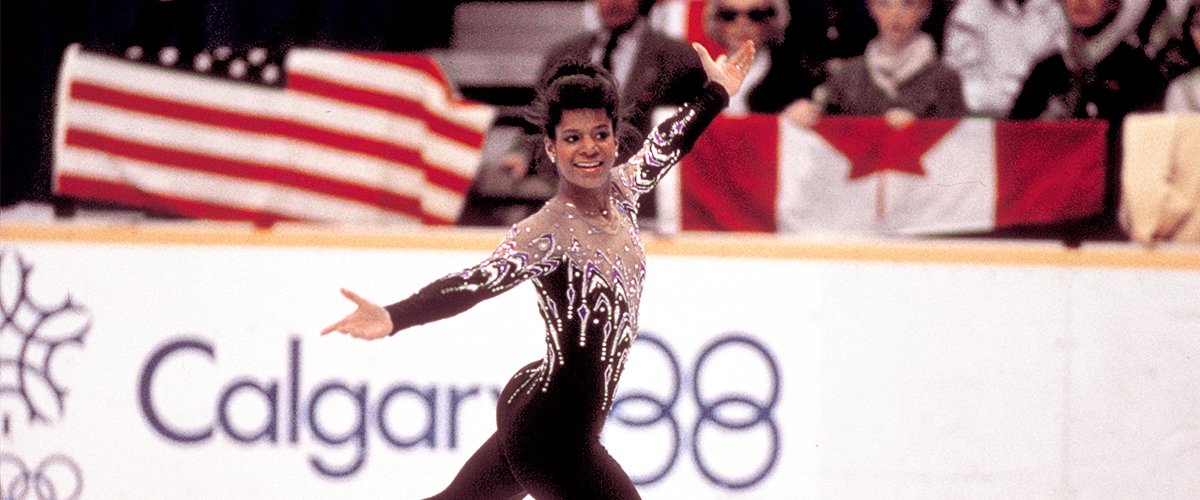 GettyImages
Debi Thomas' Life Journey — from Winning Bronze at the Olympics to Living in a Trailer
Debi Thomas, the former figure skater that became the first black athlete to win a medal at the Winter Olympics, turned into a struggling physician that lost her bronze medal to bankruptcy.
Debi Thomas was once a promising figure skater who won big titles, appeared in the covers of magazines, and was named athlete of the year. But her fame was fickle.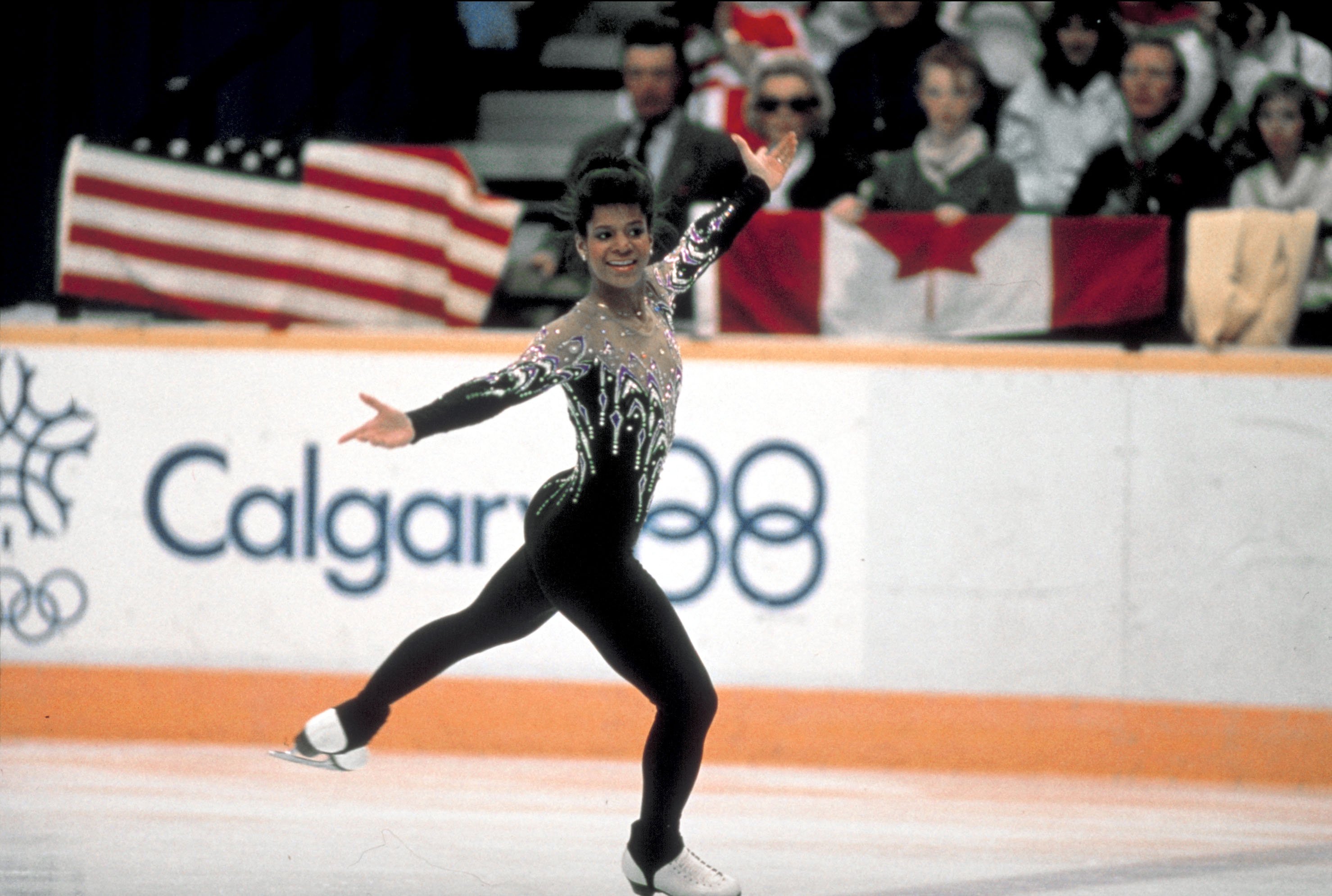 Figure skater Debi Thomas competing in unident. event at 1988 Winter Olympics. | Photo: GettyImages
And although she prepared with two college degrees to face the inevitable downfall that some young athletes meet in their adulthood, nothing went according to her plans.
DEBI'S BEGINNINGS
Debra Janine Thomas was born in Poughkeepsie, New York, in 1967. Her mother, a computer engineer, split from her dad when Debi was 9, and she was raised alongside her brother Richard Taylor in San Jose, California.
Debi first stepped into a skating rink at age 5, curious about the art of skating after going with her mother to an ice show.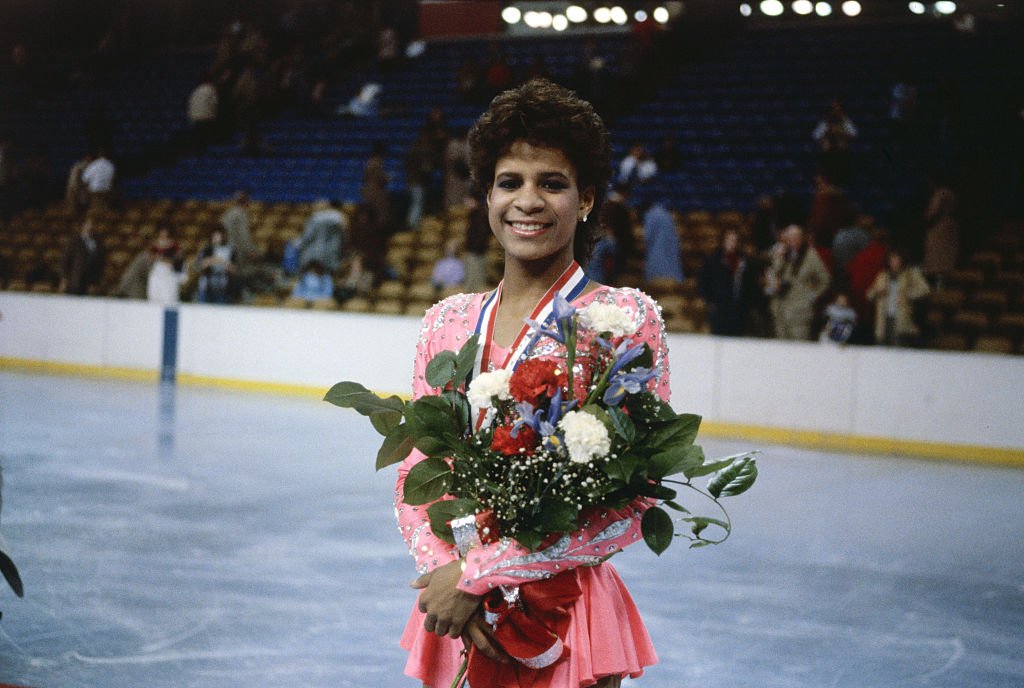 Debi Thomas at the U. S. Figure Skating Championships, Kansas City, Missouri, January 31, 1985 | Photo: GettyImages
"My mother introduced me to many different things, and figure skating was one of them," Debi told ABC Sports. "I just thought that it was magical having to glide across the ice. I begged my mom to let me start skating."
Debi's coach knew she had talent, but instead of quitting school to dedicate one hundred percent to skating like other young athletes, Debi transferred to a high school that was closer to a skating rink in Redwood City, California.
Her mother drove over 100 miles a day for four years so Debi could practice and then be back at home to do her schoolwork. By the time she sent her application to Stanford University, Debi had described herself as "invincible."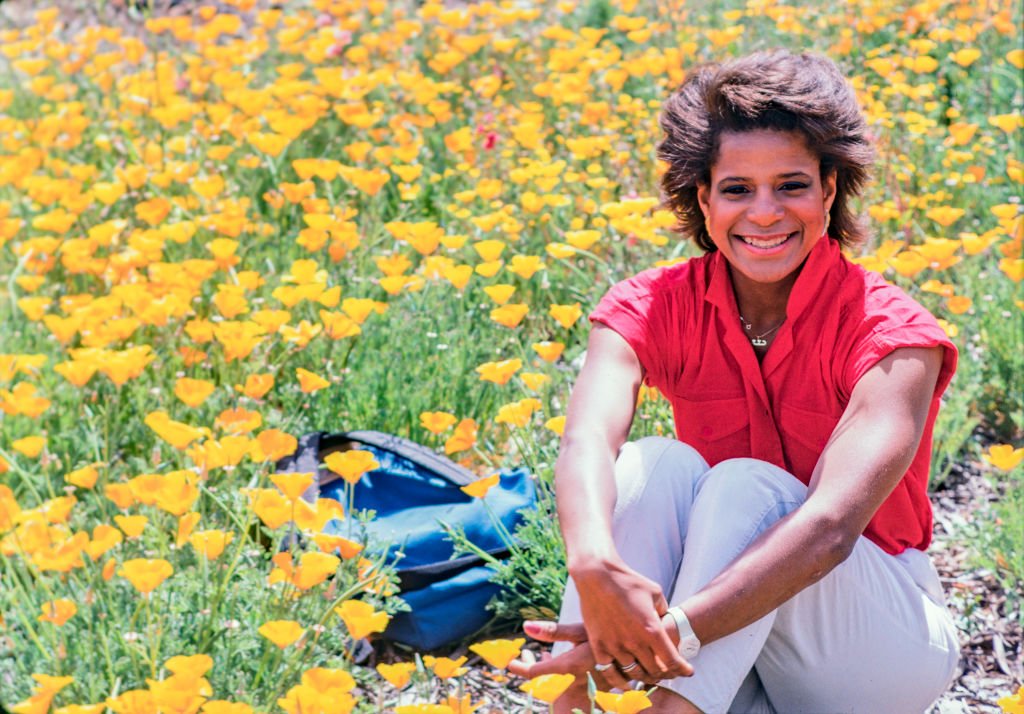 American figure skater (and future Olympian) Debi Thomas, Palo Alto, California, 1987 | Photo: GettyImages
HER SKATING CAREER
In 1985, Debi came second at the U.S. Figure Skating Championship and took fifth place in the World Championship. The next year she returned even more ready to turn things around in both events.
She won the senior title in the U.S nationals, and the gold medal in the world championship, describing that last victory as "probably one of the best experiences that I've ever had in skating."
That same year, Debi was named ABC's Wide World of Sports' Athlete of the Year. She was the first athlete since Tenley Albright in the 1950s to win those titles while attending college.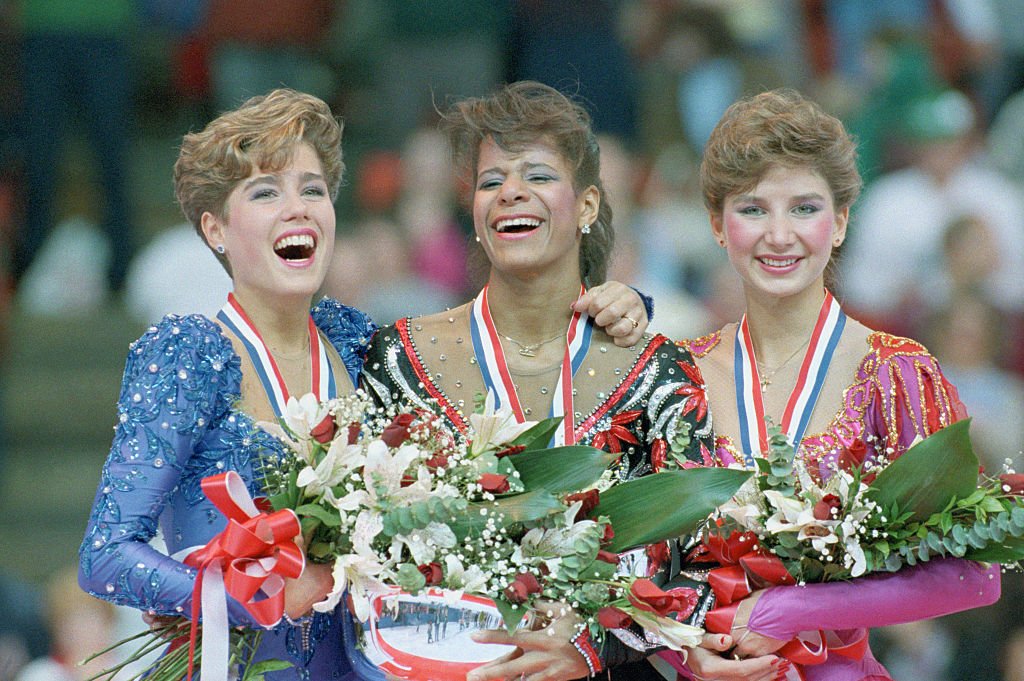 Jill Trenary, Debi Thomas and Caryn Kadavy fter capturing medals at the U.S. Figure Skating Championships in Denver, 1988 | Photo: GettyImages
She was also the first African American to earn the U.S. national titles in ladies' singles figure skating.
In 1987, Debi placed second in both events after struggling with Achilles tendonitis, and afterward, she relocated to Colorado to start preparing for the Olympics.
Ahead of the 1988 Olympics, which took place in Calgary, Canada, Debi reclaimed once again her title in the U.S Nationals.
However, when the big day came at the Olympics, Debi didn't give her best, something that she admitted years later.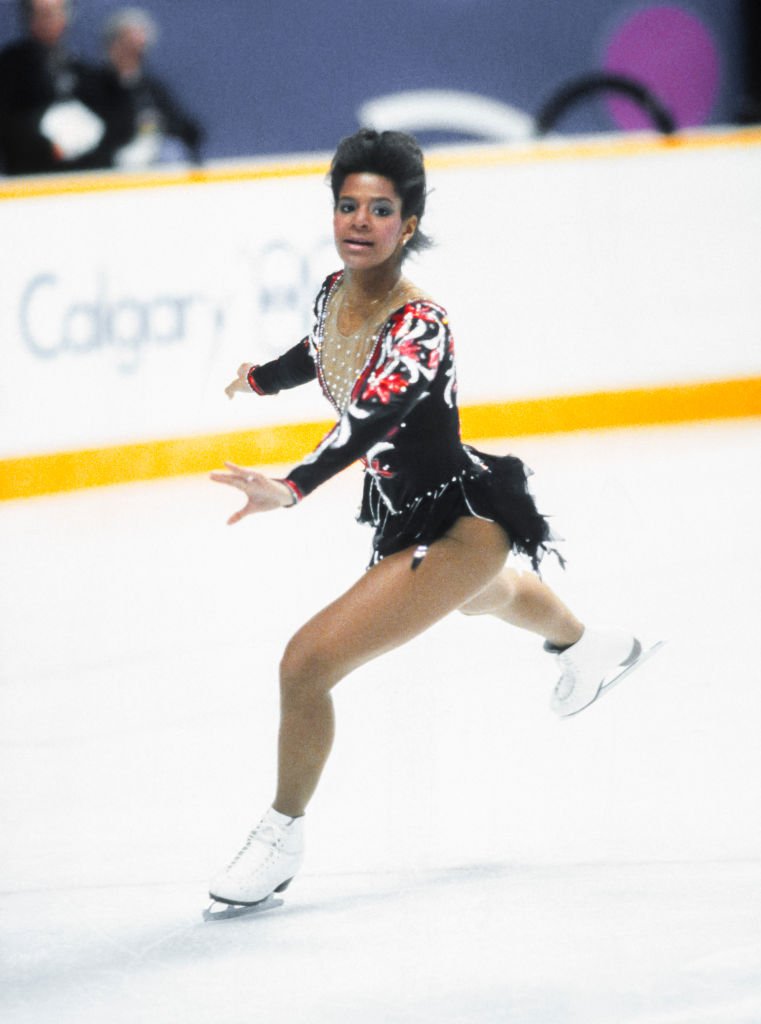 Debi Thomas at the 1988 Winter Olympic Games on February 27, 1988 at the Saddledome in Calgary, Alberta, Canada | Photo: GettyImages
She failed her most challenging trick, consecutive triple jumps, in the first two minutes of the performance, and she lost motivation after that.
Debi ended up winning the bronze medal, coming behind Germany's Katarina Witt and Canada's Elizabeth Manley.
"I wanted the Olympics to be the performance of my life," Thomas said. "I didn't really care if I won or not. I wasn't mentally focused on hitting that program. It sort of blew it for me."
Elizabeth Manley, Katarina Witt and Debi Thomas at the 1988 Winter Olympic Games on February 27, 1988 at the Saddledome in Calgary, Alberta, Canada | Photo: GettyImages
LIFE AFTER THE OLYMPICS
Less than a month after the Olympics, Debi married Brian Vander Hogen, who was a student at the University of Colorado, on March 15, 1988. S
he then won bronze in the world championship and retired from amateur skating.
Debi joined "Stars on Ice," and won the world professional figure skating championship in 1988, 1990 and 1991.
She earned her bachelor's degree in engineering from Stanford University in 1991 and then retired from skating in 1992 to enroll at the Northwestern University Medical School.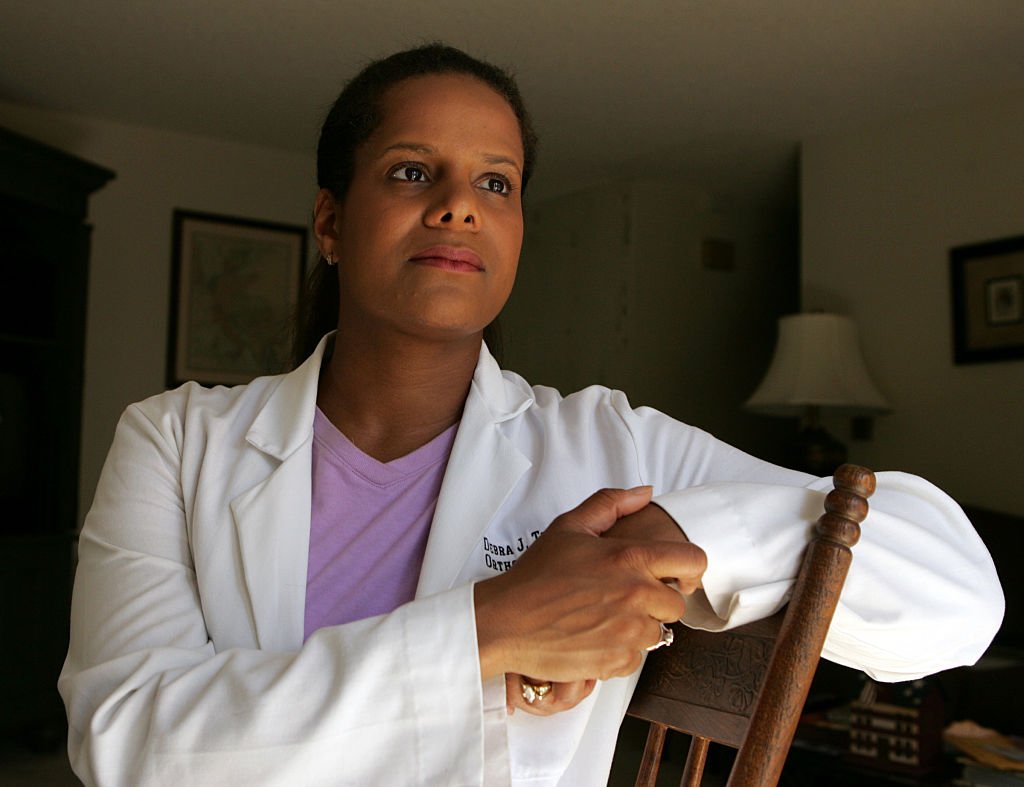 Debi Thomas at her home in Fountain Valley, July 6, 2006 | Photo: GettyImages
Debi graduated from Northwestern in 1997 and continued her medical training to become an orthopedic surgeon with a residency at Charles Drew University Medical Center in Los Angeles. Debi told ABC Sports:
"For as long as I can really remember, I wanted to be a doctor [...] I would make my mom buy me the toy doctor kit."
Debi became a practicing orthopedic surgeon, and in 2006, she was offered an orthopedic fellowship at the Dorr Arthritis Institute in Los Angeles.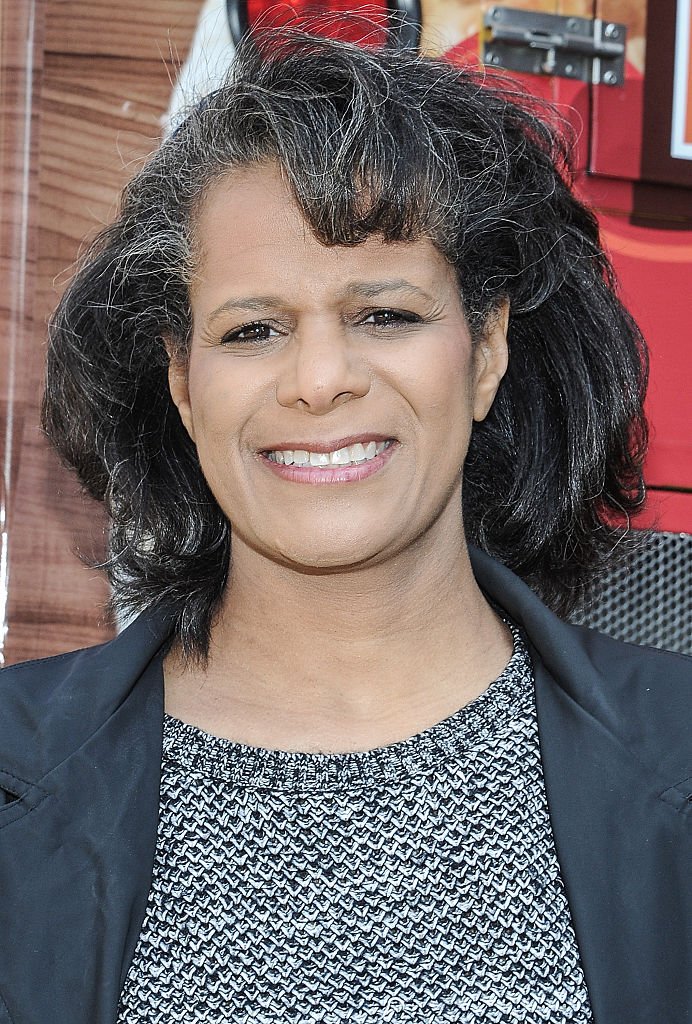 Debi Thomas attends the Toast To 135 Years Of Thomas' English Muffins at The Muffin House on April 23, 2015 in New York City. | Photo: GettyImages
However, she wouldn't last more than a year in that or any other institution because she was difficult to work with.
"Olympian mentality is rough because you just get frustrated with how everybody does everything," Debi explained of her behavior. For her, everything had to be "done with excellence."
A LIFE-CHANGING MOVE
Debi married her second husband, sports attorney, Chris Bequette, in 1996, and they welcomed a son, Christopher, in 1997.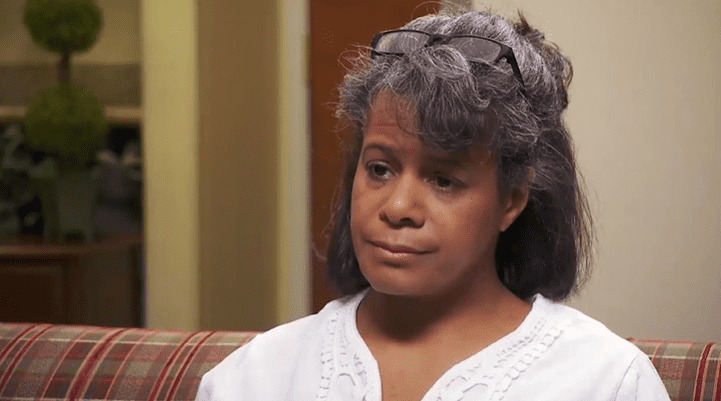 Debi Thomas on "Iyanla: Fix My Life" | Source: YouTube/OWN
However, when Debi got tired of jumping from job to job and decided to open her practice in Richlands, Virginia, she moved by herself and left her husband and son behind.
Debi's business inexperience and the fact that she chose a less populated town to open her first practice, soon led her to fall behind with her bills as she struggled to make end meets.
Around that time, the father of a patient asked her out. She started seeing Jamie Looney, a single father of two who lived in a trailer and soon realized he had troubles with alcohol and prescription narcotics.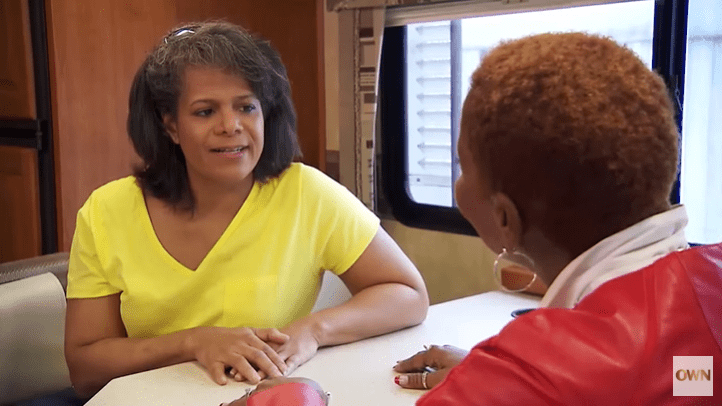 Debi Thomas on "Iyanla: Fix My Life" | Source: YouTube/OWN | Photo: GettyImages
In 2012, Debi and Jamie had a discussion at the trailer, and she took his gun and fired it to the ground outside. When a police officer arrived, Debi said she had a gun and wanted to hurt herself.
After being detained, a psychological evaluation gave Debi a bipolar disorder diagnosis. She was unable to keep the practice going, and soon after, bills started to mount.
She moved in with Jamie into his trailer, filed bankruptcy, and let her medical license expire.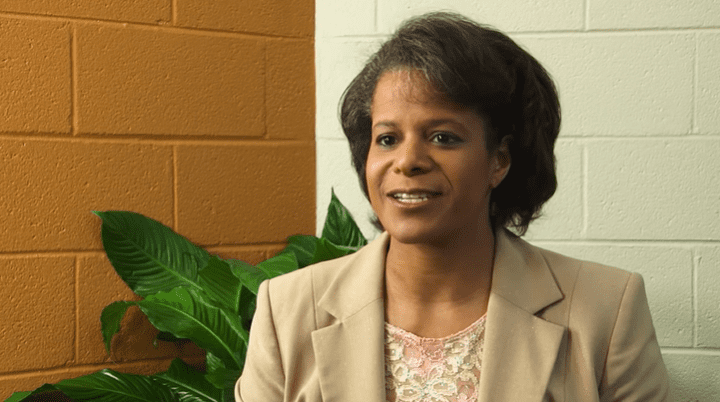 Debi Thomas on the Empowered Patient Series | Source: YouTube/AHIMAonDEMAND
BACK IN THE SPOTLIGHT
In 2015, Debi made headlines and grabbed national attention once again when she appeared in an episode of OWN's "Iyanla: Fix My Life" to made her struggles public.
On the show, Iyanla Vanzant slammed Debi for losing the custody of her then-13 years old son, while raising Looney's two boys.
She also made Debi admit that there had been domestic violence in her relationship, and criticized her for feeling just "frustrated" and not sad or angry about having a bed-bug infestation and living in such conditions.
After the show aired, Debi said they blew things out of proportion to make her, and her fiancé, Jamie, look bad.
"It may look [to] people on the outside like it's insane, but I don't care," Debi told the New York Post in 2018. And continued:
"I don't care about living in a trailer. People are so obsessed with material things, but I only care about knowledge."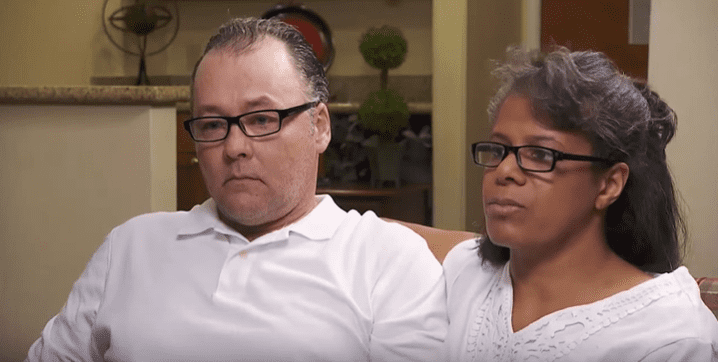 Debi Thomas and Jamie Looney on "Iyanla: Fix My Life" | Source: YouTube/OWN
Debi and Jamie's only source of income were the social security checks that he received after the death of his wife, and the little commissions they did working with a gold company called Karatbars.
She also opened a GoFundMe to raise money to start a YouTube show about reality—not a reality show—where she wanted to shed light on the "truths" she and Jamie discovered about the global economic system.
Debi lost her bronze medal to the bank, and she doesn't feel bad about it. "That medal … I don't even put it out. It was just sitting in a box somewhere," she stated.
Please fill in your e-mail so we can share with you our top stories!