Nancy Kerrigan Is One of America's Most Famous Figure Skaters but She's Faced Plenty of Ups and Downs in Life
Two-time Olympic medalist and former U.S. national champion, the athlete has a tragic life with a very difficult relationship with press and family issues.
The news went around the world after the most famous skater of the USA Olympics team had been attacked after a practice. The attacker had been sent by Tonya Harding's ex-husband, her rival. The shock of the news moved the audience and placed Nancy as the victim.
Indeed, Kerrigan was the victim of this attack, however, there were more behind the rivalry between these two athletes who were eventually friends and even roommates, but which unfortunately led to this infamous scandal.
WHO IS NANCY KERRIGAN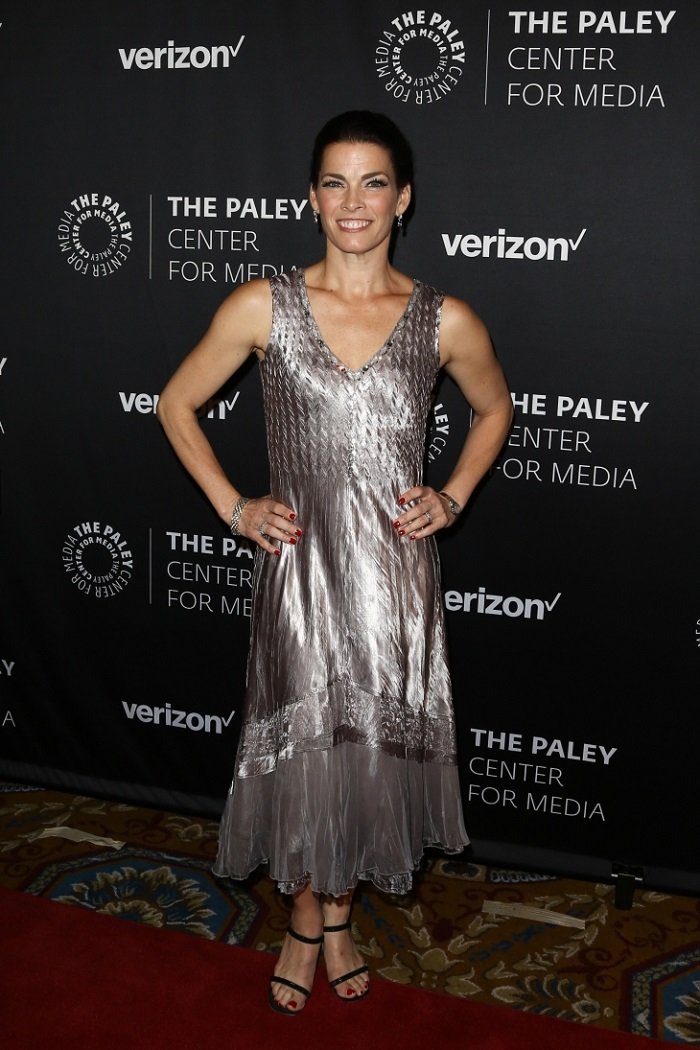 Kerrigan was born on October 13, 1969, in Stoneham, Massachusetts, from the marriage between Brenda and Daniel Kerrigan. Since she was little she showed talent for figure skating. From elementary school, she began training and winning competitions, thanks to the effort and dedication of her parents, who always supported her.
She said that she got up at dawn to go to practice and her father drove the Zamboni to condition the ice on the rink, so he could pay for skating lessons. She has also shared that her father had two and up to three jobs to cover all his family's expenses and her training.
THE SACRIFICE BRINGS REWARDS
Nancy's father had to work so hard because his wife and mother of their three children had totally lost sight of one eye and almost completely of the other because of a rare virus, while the children were young.
As a consequence, Dan had to take on many of the activities that his wife Brenda did, such as taking Nancy to training. All this sacrifice was worth it when Nancy brought home the bronze medal at the Winter Olympics in 1992.
OLYMPIC ASPIRATIONS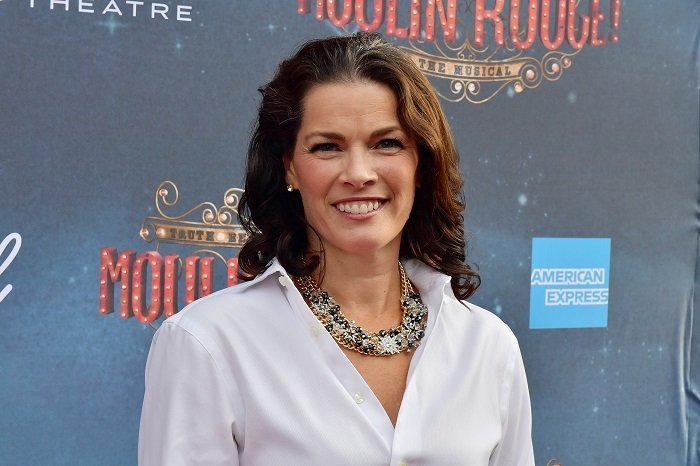 Nancy won the Boston Open at age nine, it was her first competition. From there he began to accumulate medals, dreaming of arriving at the Olympics. She and her family made sacrifices to support this dream while she continued her training and studies.
She graduated from high school at Stoneham High School and then studied at Emmanuel College her bachelor's degree. In 1992 she won the right to represent her country at the Winter Olympics in Albertville, France.
PURSUING HER DREAM
The year 1993 was not her best year, as the poor performance Kerrigan had in the Prague World Cup made her descend to the tenth place in the world ranking. The cameras caught Nancy bathed in tears saying "I want to die," after the competition.
But she didn't let that take her away from her Olympic dream and returned to train with more momentum than before. Determined to make her parents proud, she trained hard, had psychological support and ended the difficult year with two international awards.
THE ATTACK
In January 1994, Nancy was attacked in the locker room while preparing for U.S. Figure Skating Championships in Detroit, Michigan. The attacker, Shane Stant, had been sent by Tonya Harding's ex-husband, Kerrigan's rival on the ice, Jeff Gillooly.
The attack seriously damaged the knee and tendon of her quadriceps causing Kerrigan to lose the Detroit Championship. The cameras transmitted throughout the country the moment Nancy cried and lamented: "Why? Why? Why me?"
RETURN WITH GLORY
To the surprise of the media and the public, Kerrigan recovered from her serious injuries in time to represent her country at the Winter Olympics in Lillehammer, achieving 2nd place against the Ukrainian representative, Oksana Baiul for 0.1 points.
KERRIGAN IS NOT SO KIND?
However, not everything was going well, as there was an incident with the media that clouded Kerrigan's victory. While she was waiting to be called to the podium and receive the awards, the cameras got a comment from Nancy complaining about the lateness of the event.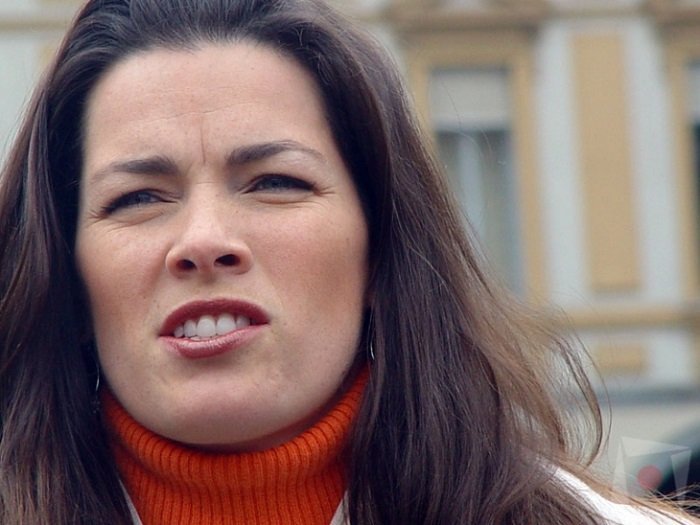 Nancy commented about Oksana: "Oh, come on. So she's going to get out here and cry again. What's the difference?" Then Kerrigan would explain that she had been poorly informed of the reasons for the delay. To top it off, she was asked not to attend dinner with the King of Norway after the awards fearing she could be attacked again.
CONSEQUENCES
It would not be the first time Nancy was recorded in an unfortunate situation. After her return, during a Disney parade, one of those events that she necessarily had to accept, the cameras recorded her complaining that was corny, she expressed her hate and that she didn't want to be there doing that.
Although they came out in her defense, claiming that she was exhausted, with jet-lag, without preparation to assume to be a public figure suddenly and the tag code to face the media, the damage was already done.
Thanks Johnny Weir and D Ingogly for this picture. Thanks Matthew my son and designer. And BCOH for my fangs. pic.twitter.com/OAxtgRwLPb

— Nancy Kerrigan (@NancyAKerrigan) October 20, 2015
AFTER SKATING
After her second Olympic medal, Nancy decided to retire and has made possible TV appearances. The media gradually left her aside and she dedicated herself to raising a family. Nancy, 25, has married her agent, Jerry Solomon, 41, on September 9, 1995.
After another wave of negative press because of the difference in age and because this is his fourth marriage, the couple has managed to stay together for more than 20 years, successfully raising their three children. But not everything was easy, because they had to face several miscarriages before completing their family.
Can't wait to be tied up again next year for @HalloweenOnIce. Have a safe and happy Halloween everyone. pic.twitter.com/eedCrJ3aS8

— Nancy Kerrigan (@NancyAKerrigan) October 31, 2016
FAMILY TRAGEDY
In January 2010, her 70-year-old father suffered a heart attack and died after having had a strong argument with her brother Michael. As if the sadness of the event weren't small, the police raised charges against her brother and he was sentenced to two and a half years in jail.
An unfortunate event in her family, which did not allow them to live the duel of death their father, for being immersed as a family in moving forward with the trial of her brother, who ended up being convicted based on her background of problems with additions more than for proof of responsibility.
Leaving aside the problems for her unfortunate comments and the scandalous situation generated by the rivalry, encouraged by the media, between Kerrigan and Harding, the athlete's life has been quite hard, however, she has not let herself be defeated.
Loved working w @theRandyGardner @taiskates & Chris Harrison on #BachelorWinterGames. Hope you watch tonight at 8 eastern on ABC pic.twitter.com/ROaxSBkdtz

— Nancy Kerrigan (@NancyAKerrigan) February 22, 2018
Her sports training has allowed her to have the strength of character to face everything that happened in her life and move on, leading a quiet life in Lynnfield, Massachusetts, with her husband Jerry and their three children.