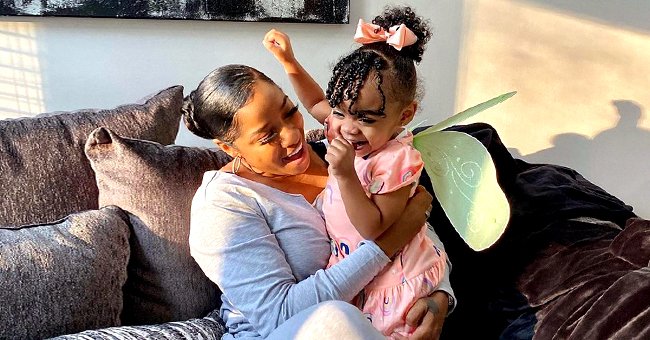 Instagram/toyajohnson
Toya Wright of 'Marriage Boot Camp' Shares New Photos of Daughter Reign in Pink Dress and Bow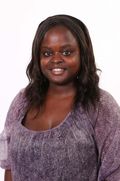 Toya Wright enjoyed some quality time with her youngest daughter and shared pictures of her toddler looking adorable in a bow and rainbow patterned dress.
Toya Wright's daughter Reign Rushing always manages to melt hearts across the internet with her adorable fashion choices.
Recently, Toya took her daughter outside for some mother-daughter bonding time and shared pictures of Reign looking adorable in a pink dress. In the caption, Toya gushed, "my little @reign_beaux is getting so big."
The two-year-old was pictured looking ready to go outside as she stood on the front porch of their house wearing a rainbow patterned dress.
Even while enjoying a casual day at home, Reign looked stylish and accessorized her look with a matching pink bow. One fan noticed her unique rope scandals and loved them.

A fan commented on a picture of Toya Wright's daughter wearing a bow a pink rainbow patterned dress | Source: instagram.com/toyajohnson
In a series of images, Toya was pictured teaching her daughter how to ride a tricycle. The sweet moment captured her holding the bike from behind while Reign looked ready to move.
The fun didn't end outside for the two. Toya also shared pictures of Reign wearing green fairy wings as they cuddled and laughed on a couch.
Toya has finally found happiness after ending her volatile relationship with her ex-husband Memphitz Wright that played out "Marriage Boot Camp" in 2016.
It is reported, she is engaged to Reign's father, whose name is Robert Rushing. The couple had been dating for two years before he popped the question.
Toya was also married to rapper Lil Wayne from 2004 to 2006, making it her third walk down the aisle with Robert.
Proving just how serious she is about starting her life with him, she quietly changed her social media handles from Toya Wright back to her maiden name, Toya Johnson.
Toya has been relatively tight-lipped about her relationship with Robert and rarely posted pictures with him, but she always shows off adorable photos of her daughter.
A year ago, she had a tough time dealing with negative comments made about Reign and shared a crude message to people who were calling her toddler ugly. In a lengthy post, she made it clear that she would not put up with the disrespect and would continue sharing pictures of Reign.
Please fill in your e-mail so we can share with you our top stories!