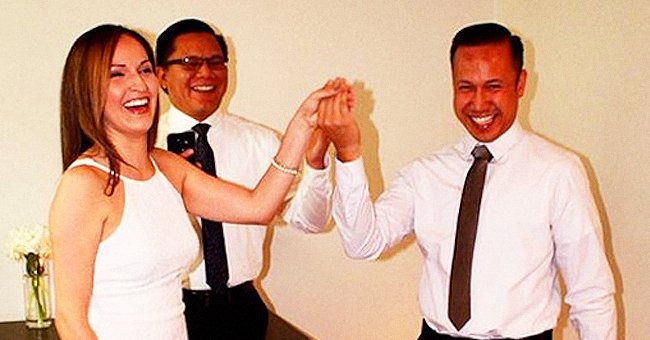 Twitter/WooPinkNews
LA Couple Got Married on Zoom While Their Family Watched Amid Coronavirus Pandemic
Couple gets married on Zoom as they refused to postpone their happy day after months of planning their wedding. Even COVID-19 couldn't stop them from having the time of their lives.
Lots of weddings were canceled in accordance with the "shelter at home" directive given by the government to help slow the spread of COVID-19, but Ryan and Andrea Valderrama Samaniego are an interesting exception.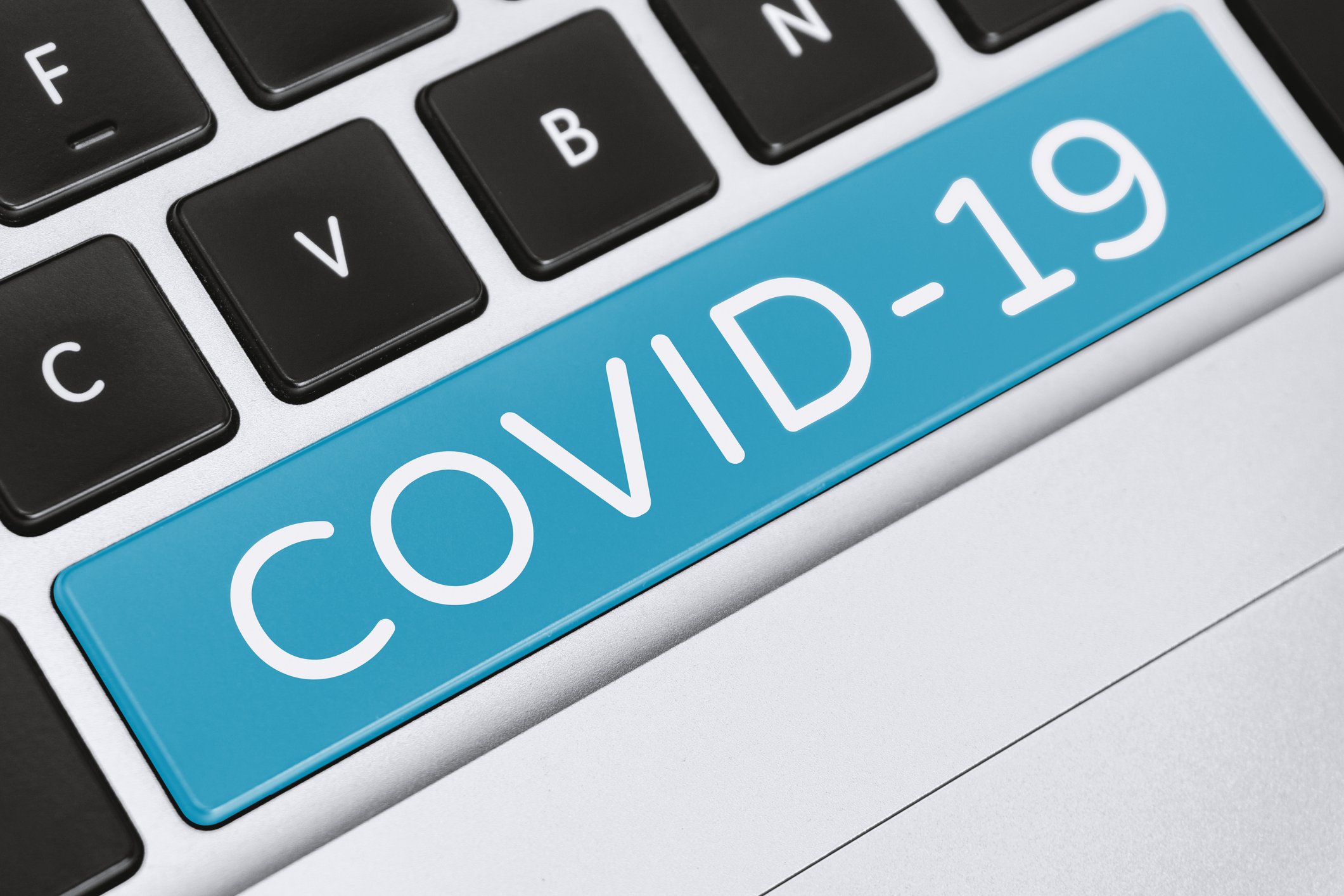 Covid-19 Word on a computer keyboard keys. | Photo: Getty Images
Instead of postponing the elaborate wedding they had been planning for sixteen months to a later time, the couple decided to say their "I dos" within their home while their relatives watched via Zoom, a video service app that has gained many more users recently.
While the wedding was not what they had imagined, it was not a disappointment at all. "It turned out to be the wedding day I wanted," Andrea said.
The couple did not get to spend the day with their friends or family, but they got to spend it with each other. They got ready for the ceremony together and also spent the afternoon after the wedding playing Mexican train while they enjoy quality time as husband and wife.
The couple also had to do away with almost all of the decor they would have had, but for Andrea and nearly every bride, flowers are a must. She said,
"thankful that grocery stores are open so that I could get flowers for the ceremony and my bouquet."
Digital generated image of financial line chart showing fallings because of coronavirus COVID-19 on blue background. | Photo: Getty Images
Andrea further referred to herself as a Corona bride, but she is not the only one in this boat. Sophie Austin also got married to her childhood sweetheart, Ben Jackson, with the use of Zoom after her wedding was canceled.
All 200 people that were meant to attend the ceremony, which has been postponed to September, watched the couple from home. The couple did not see the cancellation as a setback and Austin noted that:
"Even though we didn't have everyone here, it made it more intimate and special."
Not every "Corona" wedding has been entirely virtual. Some couples chose to have very small ceremonies that were within the restriction of the government. One such wedding was between two Stanford graduates, Negim Heravu and Jimmy Roja.
They were initially set to marry in April but decided to have it in March as the pandemic was getting more severe by the day. Just five people attended the wedding while 75 others watched via zoom. The actual ceremony will be held in August.
Please fill in your e-mail so we can share with you our top stories!