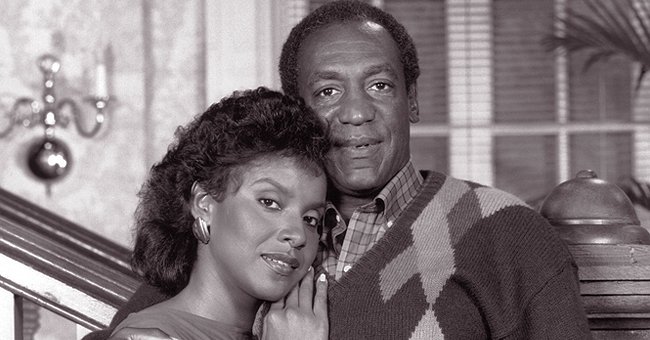 Getty Images
Phylicia Rashad of 'Cosby Show' Has a Daughter Condola Who Is Following in Her Footsteps

Since she was a little girl, Condola Rashad has shown her interest in being an artist. Her acting career, her several Tony Award nominations, and her most recent music project are demonstrating her talents.
Art and talent also run in the blood, and there's no doubt about it when we see Phylicia Rashad's daughter, Condola Rashad, following the steps of her mother but with a style of her own. And it is amazing.
After a two-year absence from the stages, Dola -as she is going by this days-, has just released, on April 3rd, the first music video of the song "Blue", which is part of her new project, a debut EP titled "Space Daughter".
In a recent post, she wrote about how important it is for her to release this work. On these days the COVID-19 pandemic has hit the world. She also said that all her personal proceeds from the song "Blue" will go to the hunger-relief organization, Food Bank For New York City.
Besides her new music project, Condola has also been posting several videos from some friends of her living in Italy, in order to help spread the message about how to take care and to stop the pandemic.
LIKE MOTHER, LIKE DAUGHTER
Tony-winning, Emmy-nominated actress and Condola's mother, Phylicia Rashad, has previously said on many occasions that it is not surprising for her that her little child would turn into this great artist she is today.
The "Cosby Show" star said that she took her daughter to every work she had, so she learned about work ethics. In fact, she recalled a time when the 4-year-old Condola asked her mom for piano, dancing and reading lessons.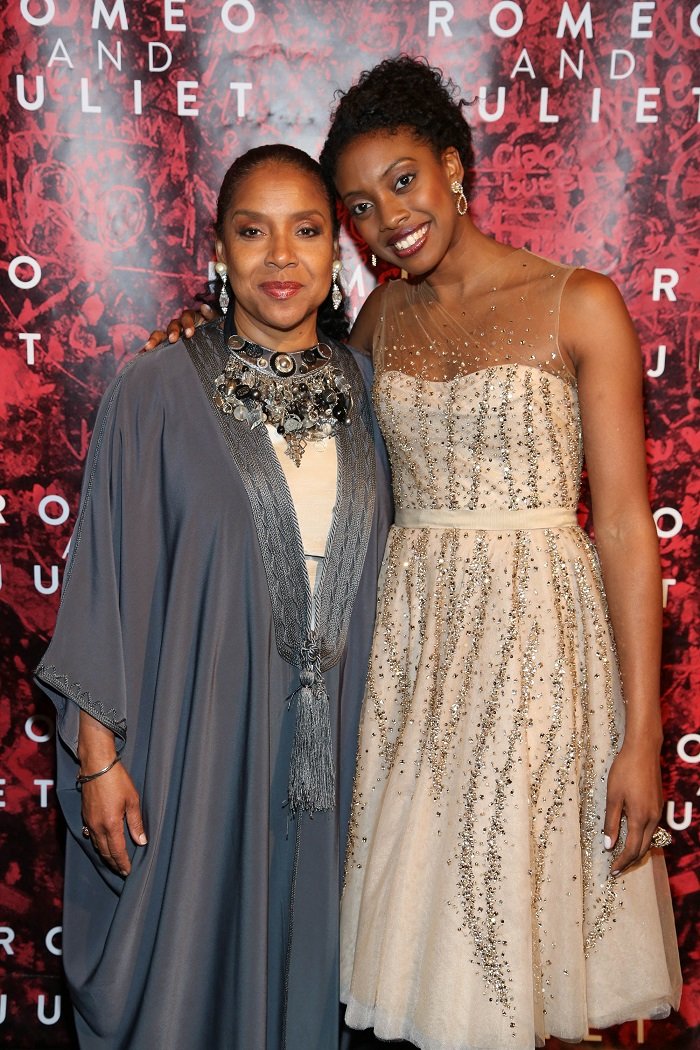 Phylicia Rashad and daughter Condola Rashad attend the "Romeo And Juliet" Broadway Opening Night after party at The Edison Ballroom on September 19, 2013 in New York City. I Image: Getty Images
Dola has been taking her own path as a stage and TV actress, with four Tony award nominations. She has taken Broadway on shows such as A Doll's House, Part 2, and Saint Joan, and is part of the TV show Billions.
MATRIARCHAL FAMILY
The actress has been inspired throughout her life by her mother and has especially been influenced by her matriarch family. Her aunt, Phylicia's sister is Golden Globe-winning actress, Debbie Allen, while her cousin, Debbie's daughter is Broadway actress and dancer, Vivian Nixon.
Since her grandmother is Pulitzer Prize-nominated poet, Vivian Ayers, both sisters, Phylicia and Debbie, developed interest in arts very early. Their parents did what they could to help them achieve their goals, even though it was very hard at the time because of segregation.
The sisters did the same with their daughters, and though Condola and Vivian were not obligated to make a career in the arts, they were drawn into it and voluntarily decided to make great careers of their own.
PAST BEHIND
On the other hand, Phylicia's past was not that great. Being a cast member of "The Cosby Show" as the wife of the main character, she had to get involved and declare about the scandals involving her former co-star Bill Cosby.
She also divorced from her husband and Condola's father, Ahmad Rashad, back in 1997. According to New York's Daily, she charged him with "abandonment" but the split was amicable. Ahmad was a star receiver for the NFL Minnesota Vikings.
Please fill in your e-mail so we can share with you our top stories!