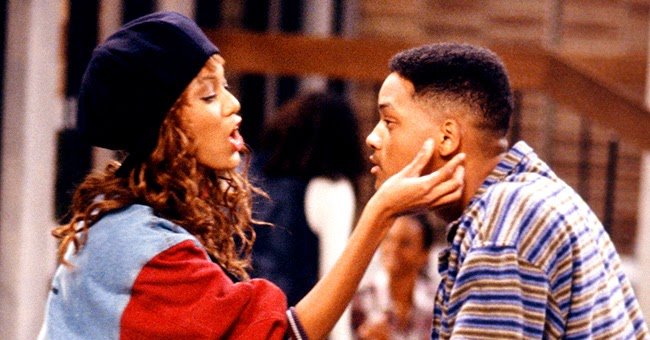 Getty Images
Will Smith and Tyra Banks Re-Create Their 'Fresh Prince of Bel-Air' Scene 30 Years Later
Will Smith and Tyra Banks recreate their iconic "Fresh Prince of Bel-Air" scene three decades after it aired, giving fans a blast to the past.
"The Fresh Prince of Bel-Air" is still considered to be one of the best TV shows of all-time, and is known for launching Will Smith into the A-list actor that he is today. Its actors and actresses continue to keep the show close to their hearts, even after it ended in 1996.
Banks appeared on "Will From Home," a series that Smith created amid his self-quarantine efforts.
A THROWBACK TO DECADES AGO
Now, Smith and Banks, who appeared on the show for eight episodes, decided to re-do one of their scenes together while in the comfort of their own homes amid their social distancing efforts.
During the show, Smith and Banks were schoolmates at Los Angeles University, and grew up together in Philadelphia. However, Banks became frustrated when Smith stopped talking to her after he moved to Los Angeles.
REMEMBERING THEIR ROLES
Smith went on to pretend that he was the father of his nephew, which Banks was disappointed at. The two then had an epic rant, which ended up becoming one of the most iconic scenes in the show.
Banks appeared on "Will From Home," a series that Smith created amid his self-quarantine efforts. The series is a partnership with Snapchat, and the two recreated the scene which amazed Smith, as his co-star still remembers the lines, word for word.
"Yo it's 30 YEARS LATER and [Tyra Banks] still has this scene memorized!! Love that! Our full episode of "Will From Home" in my bio."
PLAYING WILL SMITH'S GIRLFRIEND
Ultimately, Smith and Banks' characters never got together, and instead, Nia Long played Will's girlfriend on the hit show, beating Jada Pinkett Smith for the role. Although Will and Jada almost got together as an on-screen couple, the part was given to Nia Long.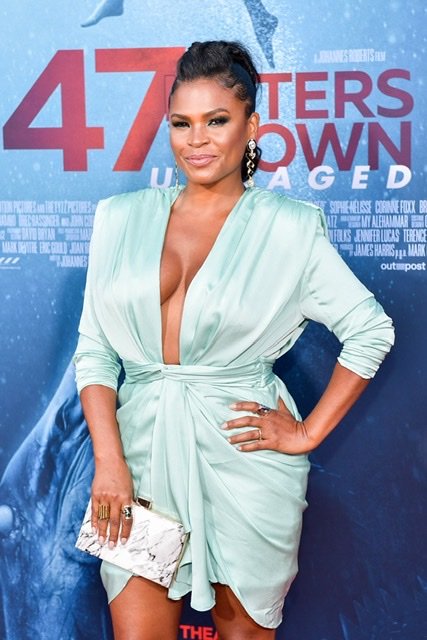 Nia Long at the premiere of "47 Meters Down Uncaged" on August 13, 2019 in Los Angeles | Source: Getty Images/GlobalImagesUkraine
While Pinkett-Smith didn't get the job, she and Will hit it off quite fast and the two began dating. According to Long, her getting the role was no big deal in the end, and the two even have actresses even have an inside joke about it - while Long got the role, Pinkett got the husband.
Please fill in your e-mail so we can share with you our top stories!