Adrienne Bailon from 'The Real' Used to Set Her Husband up on Dates before Falling in Love with Him
"The Real" co-host Adrienne Bailon and husband Israel Houghton recently sat down together on the show "In This Room," where they discussed their love story. During the chat, Adrienne revealed she used to set her husband up on dates with her friends, before realizing she had a crush on him. Here's a scoop on the interview and more on their love story.
Adrienne and Israel Houghton's relationship has been very much scrutinized by the public thanks to the paparazzi. The lovebirds began dating in 2016, and the early stages of their relationship were fraught with much controversy.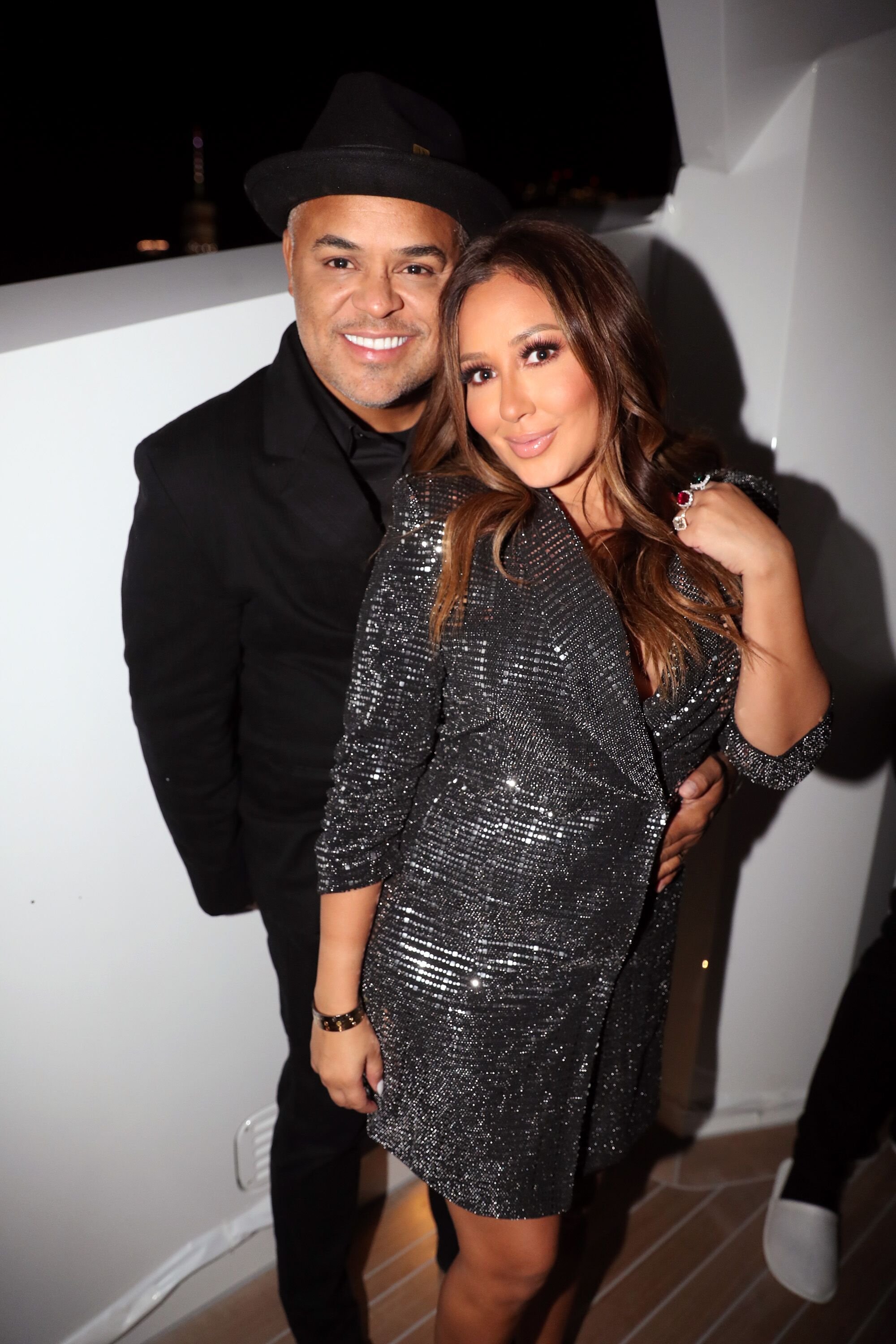 First, there were the cheating allegations on the part of Gospel singer Israel Houghton who tabloids claimed was still married to ex-wife and mother of his four kids, Meleasa. 
And then Adrienne on her part had just broken off a seven-month engagement with her ex Lenny Santiago in 2015. The whole setup caused a lot of drama, but the lovebirds got closer through it all and recently took their time out to give the real account of their love story.
ADRIENNE AND ISRAEL HOUGHTON'S LOVE STORY
During the couple's "In This Room" interview, Adrienne revealed how she initially got friendly with Israel, who was her neighbor at that time. The TV personality went on to detail how she set him up on dates with some of her friends, which fortunately didn't amount to anything.
Adrienne said she would get frustrated with her friends, which she had set on dates with Israel whenever they said they weren't sure about him until one of them confronted her, asking that Adrienne date Israel herself since she liked him so much.
It was then the delectable TV star realized she had a crush on the singer and went on to make the first move for a kiss to see if what she was feeling was real.
At this point, Adrienne Bailon's husband Israel Houghton cuts in, describing their first kiss as the "best."
The couple also revealed that they had to confirm their relationship status after paparazzi spotted them during a vacation trip to Mexico, which was their first date. 
Israel Houghton had only announced his divorce from his wife shortly before their Mexico getaway, even though the divorce had been finalized long before the trip. 
"The Real" co-hosts urged her to shut down the rumors, and Adrienne later revealed it was Rob, who was guilty of cheating.
In 2018, the newlywed couple did a special feature on Adrienne's, "All Things Adrienne," where the famous Gospel artist revealed that the events that followed their Mexico trip convinced him to change his earlier thoughts about never getting married again. 
"The Real" host also admitted during an episode of the show that she had to confront the 49-year-old Gospel singer, during the peak of the controversy after an investigation by her publicist found no divorce paperwork from his previous marriage. She said during the show:
"If you're being real, you want to talk to the man, and you're like 'You got me out here looking crazy. Let me see the paperwork.'"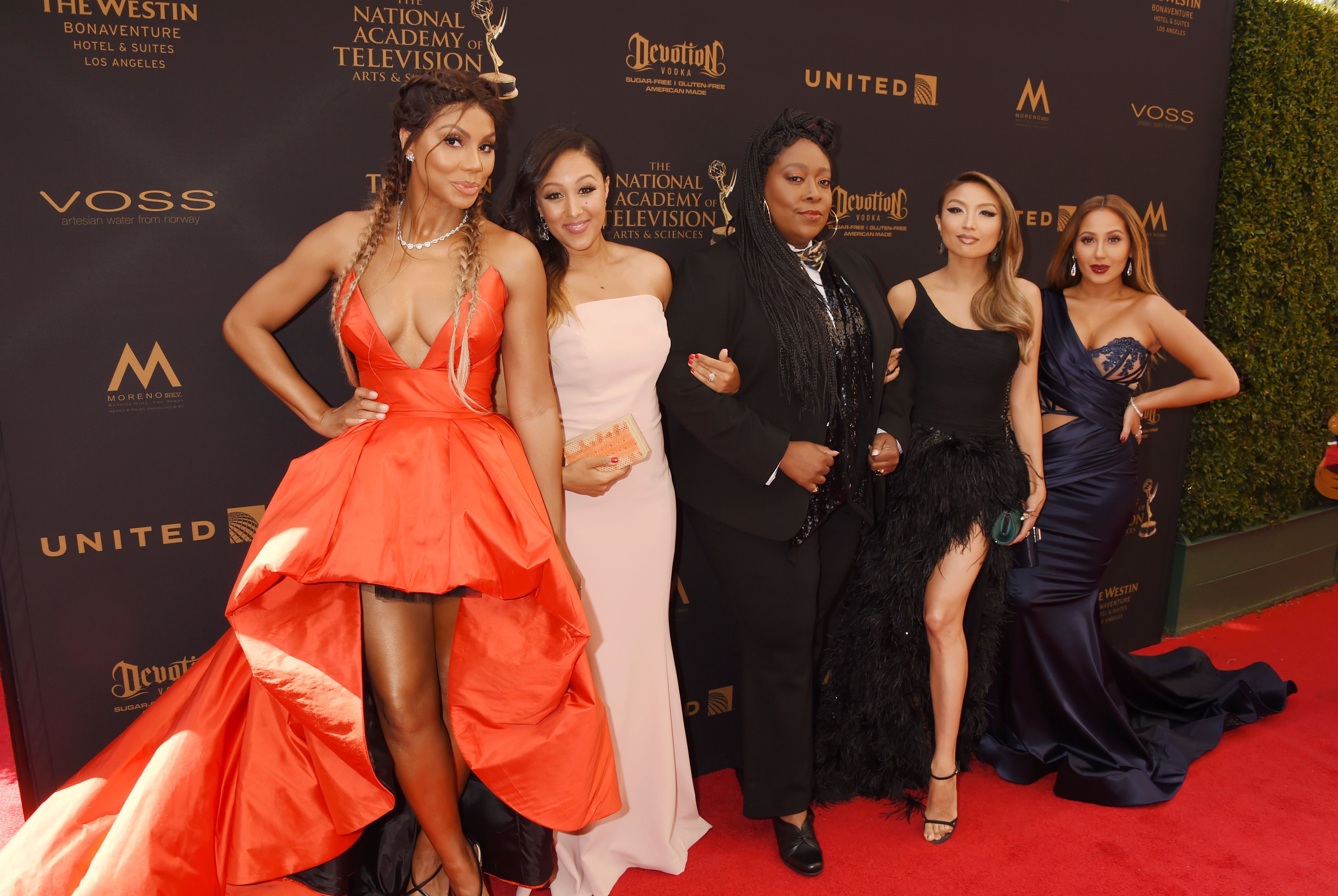 Well, it turned out that Israel and his ex-wife had filed for the divorce using their initials to keep a low profile, and that is why the searches by her publicist and other news tabloids yielded no results.
In another episode of the show, the TV personality admitted to having some insecurities before getting married to her husband, Israel. The 36-year-old TV star told her co-hosts that she went as far as recording her man to allay her fears.
Despite all the drama, Adrienne and Israel got married in a very private ceremony on November 11, 2016, in Paris. 
THE COUPLE'S STRUGGLE WITH CONCEIVING A BABY
It seems the media and some fans love to get on the back of the adorable couple, and barely two years after Adrienne Bailon's wedding, rumors started making the rounds that the couple was having fertility issues.
Adrienne Bailon Houghton has come out to state that while she would love to have babies right away, there are no fertility issues in their marriage and that she and her husband only started actively trying to have a baby in August 2018.
The beautiful TV show host is fondly called the "lit mom" by her four stepchildren from her husband's previous marriage. In a recent interview, the actress explained that though it has not been what she expected, she has been able to cope with the delay because she believes in God's timing and also knowing that everything will work out the way it is supposed to.
Meanwhile, Israel Houghton has had to come to the defense of his wife on several occasions from trolls who make nasty comments about her fertility, since she came out about her struggles on "The Real" in September 2018.
Responding to one particular commenter who claimed his wife was only seeking attention with her admissions, Israel wrote:
"And how long have you know her? Please don't do that. Thanks. Figure out who you are. God bless you as you go."
ADRIENNE'S PAST WITH THE KARDASHIANS
One story that keeps creeping up from Adrienne's past is her two-year relationship with Rob Kardashian. The pair dated between 2007 to 2009, and within that period, she was a constant feature on the "Keeping Up with the Kardashians" reality TV show. 
She also formed a close relationship with other family members, most especially Kim Kardashian. In 2016, rumors made the rounds that the talented actress cheated on Rob while they were dating.
Even though Adrienne preferred to leave the issue in the past, her "The Real" co-hosts urged her to shut down the rumors, and Adrienne later revealed it was Rob, who was guilty of cheating.
During a 2018 interview with Closer Weekly, Adrienne explained how frustrating it was when people linked her only accomplishment in the entertainment industry to her relationship with Rob and subsequent appearances on the Kardashian family reality TV show. 
She said she is no longer bothered by it anymore, and she still maintains a close fondness with members of the family.