Ice-T's Wife Coco Austin Shows off Pink Face Mask with Louis Vuitton Print in a New Photo
Coco Austin continues to shine despite the quarantine being observed due to the coronavirus pandemic and posted a picture on her Instagram page, where she rocked a pink face mask. 
Coco Austin is one model who always looks good no matter the situation. With most parts of the world in lockdown due to the coronavirus pandemic, the swimsuit model hasn't looked back on serving her fans with good looks. 
In a new post on her Instagram page, the mother of one looked sexy, rocking a tight white top and pink pants, which matched her pink hair. However, it was the accessory she put on that caught the eye.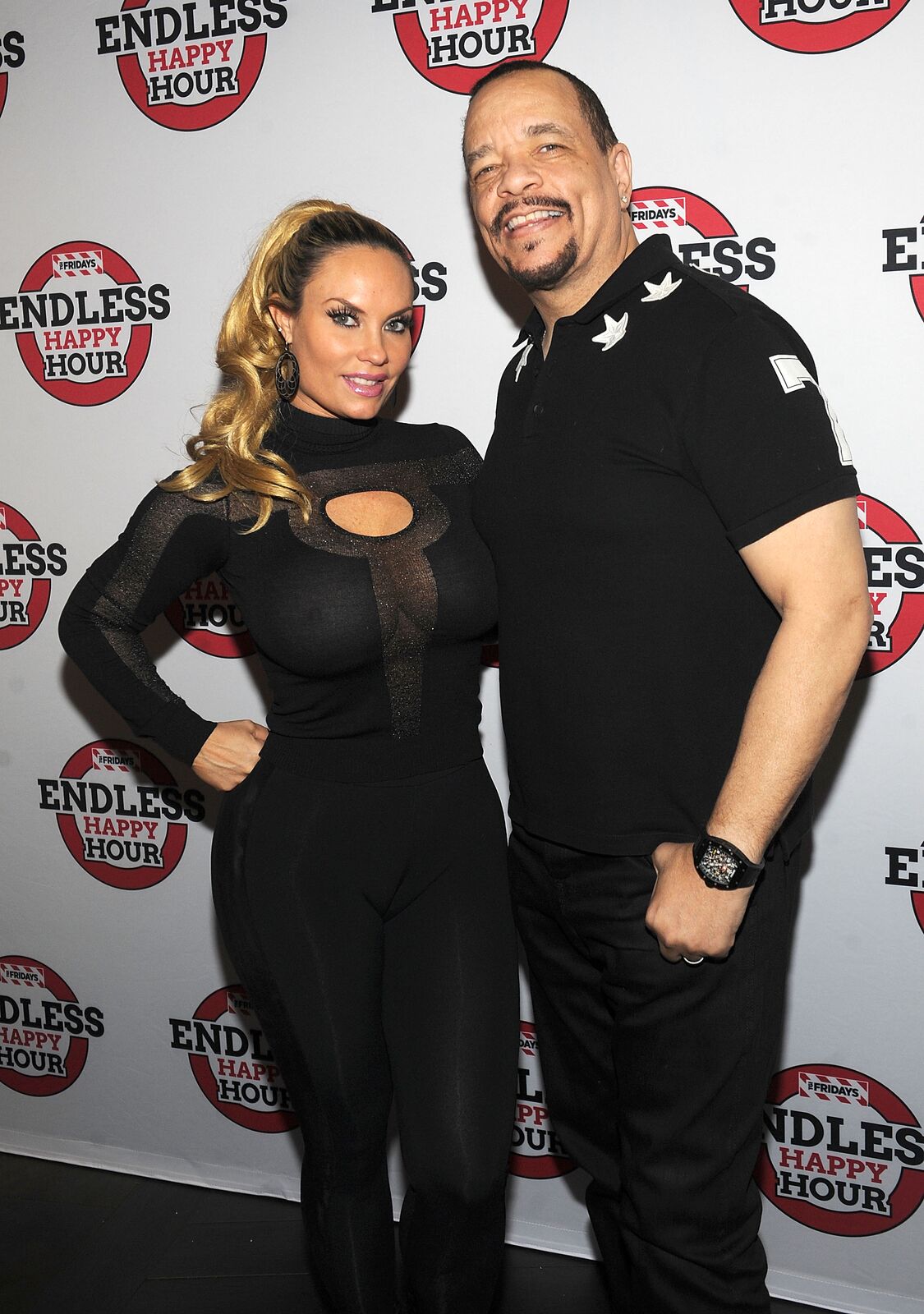 As though emphasizing the need for people to wear face masks as a form of protection in this period of coronavirus, the model wore a fashionable pink Louis Vuitton face mask. 
With Coco wearing the mask, it won't be a surprise to find masks becoming a fashion trend in the coming days, and the model alluded to that in her caption, where she wrote: 
"As times change, so does the fashion ….. All profits from masks go to St Judes Children Hospital… Get yours today! Contact @1ginasmith or @helping_fight_covid19." 
Ice-T and Coco are set to guest star in the premiere of "Celebrity Ghost Stories," on April 8, where they would meet with Kim Russo, a Psychic Medium, and get interesting readings. 
Kim Russo will conduct a reading on the couple, and although Ice-T is not a fan of the paranormal, Coco is very attentive to everything the psychic medium tells her. 
Coco was in the news recently when she posted a picture of herself breastfeeding her 4-year-old daughter.
During the reading, Kim reveals to Coco that something is wrong with the eye of one of her dogs, a revelation that startled Ice-T, given that the psychic medium had no prior information about the dog's eye problem. 
After some questions regarding what happened to the dog's eye, Kim asks if the dog got bitten by another dog, to which Coco explains that the dog got into a fight. Kim then gives sad news about the dog's fate, saying: 
"I do see him eventually going blind. I don't see you can fix the eye."
Coco later revealed that she has been unable to find a solution to the problem of her dog's bad eye, which has been on for two years now. She also said that she was amazed at how the psychic medium knew about the dog. 
Coco explained that no one knew about the dog except her husband, to which Kim explains that Coco's late grandmother had been the one filling her (Kim) in with such information, giving proof that she (Coco's grandma) was present.
Coco was in the news recently when she posted a picture of herself breastfeeding her 4-year-old daughter, Chanel, leading to diverse views from people.
In the caption to the post, the proud mother said that in a difficult time such as this, when it felt like the world was coming to an end, her daughter could suck up as much love as she could, also adding that she was breastfeeding her daughter for comfort.