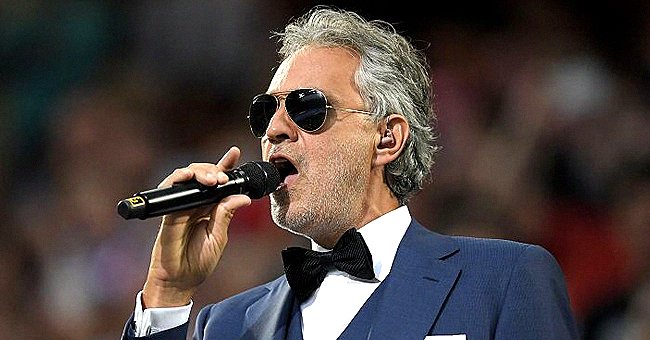 Getty Images
Andrea Bocelli of 'Time to Say Goodbye' Fame to Sing Live From Italy's Empty Duomo Cathedral on Easter
Italian Opera singer Andrea Bocelli would be giving his acclaimed rendition at the Duomo cathedral in Italy on Easter Sunday, but there's a little twist.
Despite the health crisis currently sweeping around in Italy and other parts of the world, the government has decided that Easter would be observed as usual.
But there's been some modification to how this year's opera service will hold as it was announced that the Cathedral would be empty while Bocelli performs.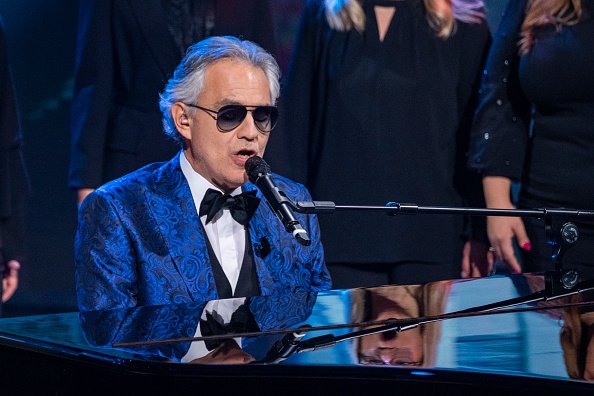 Andrea Bocelli attends "Che Tempo Che Fa" tv show at Rai Milan Studios on December 01, 2019 in Milan, Italy | Photo: Getty Images
EASTER IN ITALY
The 61-year-old soloist took to his Twitter page where he gave a detailed PSA on how Easter Sunday would be in Italy. Bocelli wrote in his tweet,
"On Sunday, at 6 PM UK, by invitation of the city, and of the Duomo Cathedral of Milan, Italian global music Icon,... will give a solo performance …"
According to the tweet, Andrea's performance would carry a strong message as regards the current state of the world. His performance will be a message of "love, healing, and hope."
PUBLIC REACTION
Under the emotional write-up, fans trooped to the comments where they expressed their undiluted feelings on the upcoming event. A fan attested, saying: "That's exactly what I need in Easter Sunday."
The Foundation is raising funds for relief materials as regards the pandemic
Another fan worried about the star"s health: "Please stay safe and healthy, Andrea… I love you soooooo much." Many others cheered Bocelli while anticipating the "main event."
MORE DETAILS
The Opera star's performance, which is titled "Bocelli: Music for Hope," will be virtual as it would be live-streamed from Bocelli's YouTube channel. The award-winning musician will not be alone as he is to be joined by the Cathedral's organist, Emanuele Vianelli.
According to a statement from Giuseppe Sala, the Mayor of Milan, Andrea's performance will hopefully substitute for the dampen atmosphere surrounding the Easter Celebration due to COVID-19.
He said: "This year, Easter will be very different for all of us...I am sure that the extraordinary voice of Bocelli will be the embrace we are missing…"
BOCELLI AMID COVID-19
Besides the singer's thoughtful Duomo rendition, he has also been busy with philanthropy as he has been helping the government combat the Coronavirus through the Andrea Bocelli Foundation.
The Foundation is raising funds for relief materials as regards the pandemic and has also launched a GoFundMe program to assist hospitals with the purchase of safety gear.
There's been a contribution of $145,000 so far. Among many countries affected across the world, Italy is one of the highly affected ones.
With over 135,000 cases and more than 17,000 deaths, which have been traced to the Coronavirus infection.
Please fill in your e-mail so we can share with you our top stories!