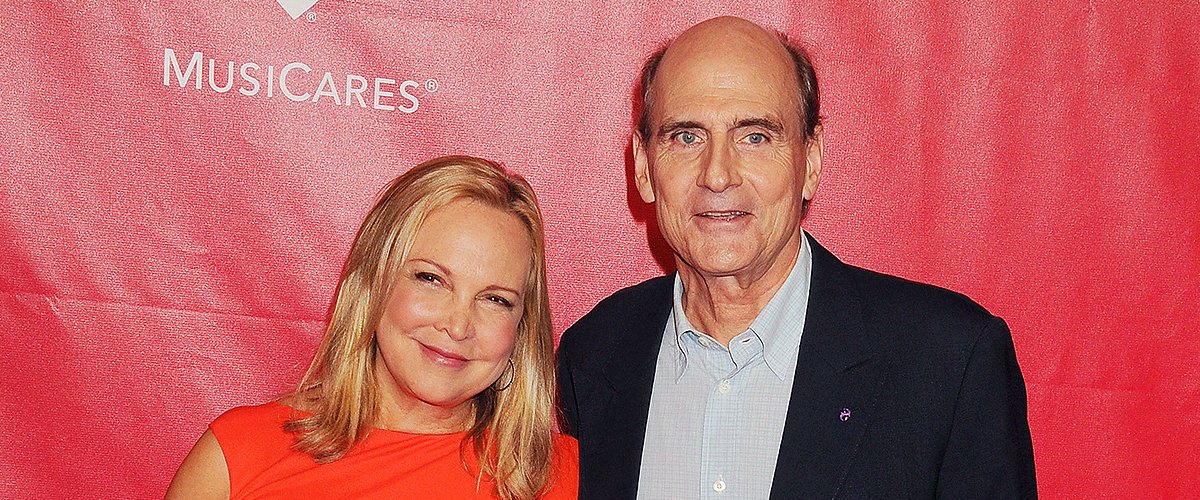 Getty Images
James Taylor Is New Mega Mentor on 'The Voice' — Meet His Beautiful Wife and Their Twin Sons
Multi-awarded singer and guitarist James Taylor, who was recently announced as a Mega Mentor on "The Voice," has been married to his third wife for almost two decades!
The show made the big announcement earlier this month by sharing a teaser trailer on its YouTube channel. In it, Kelly Clarkson is seen whispering James' name to Nick Jonas, who did the same with John Legend.
James Taylor is a romantic.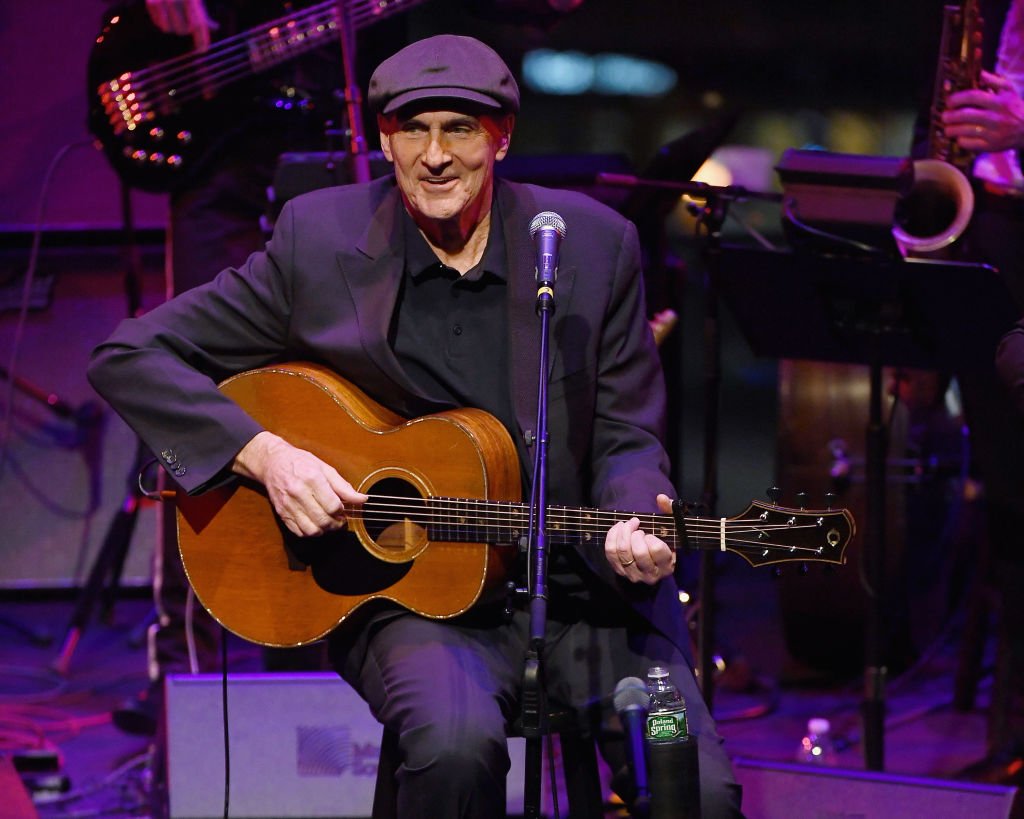 James Taylor on January 28, 2019 in New York City | Photo: Getty Images
"THE VOICE" NEW MEGA MENTOR: JAMES TAYLOR
The "All of Me" singer finally whispered the name to Blake Shelton, but he apparently didn't get it right and asked, "Elizabeth Taylor?"
After John said James' name out loud, the country music star said, "Oh! He's awesome!" As Rolling Stone reported, James will serve as the show's Mega Mentor starting April 13.
Recently, the Grammy Award winner and Rock and Roll Hall of Famer had to postpone his joint summer tour with fellow music star Jackson Browne due to the coronavirus pandemic.
Just like many other celebrities, James gave away some of his money to COVID-19 relief efforts. In his case, he donated $1 million to the Massachusetts General Hospital.
James and the MGH have some ties. Not only his father, Dr. Isaac Taylor, worked there for several years, but also, the singer himself was born there in 1948. About his donation, the upcoming Mega Mentor of "The Voice" said:
"We have been so inspired by the courage and sacrifice of the health care heroes in the trenches who are working so hard to protect us all."
JAMES TAYLOR'S WIVES
As per his romantic life, the third time was indeed a charm for the 72-year-old artist! His first wife was singer and children's author Carly Simon. They tied the knot in 1972 but got divorced in 1983.
James Taylor's second spouse was theater and TV actress Kathryn Walker. They walked down the aisle in 1985 but parted ways in 1995.
The third and current wife of the singer is Caroline Smedvig, also known as Kim. James and Kim met each other when she was working as the director of public relations and marketing for the Boston Symphony Orchestra.
In 1995, they started dating and finally tied the knot in February 2001. During an interview with CBS "Sunday Morning," he shared some details on their relationship.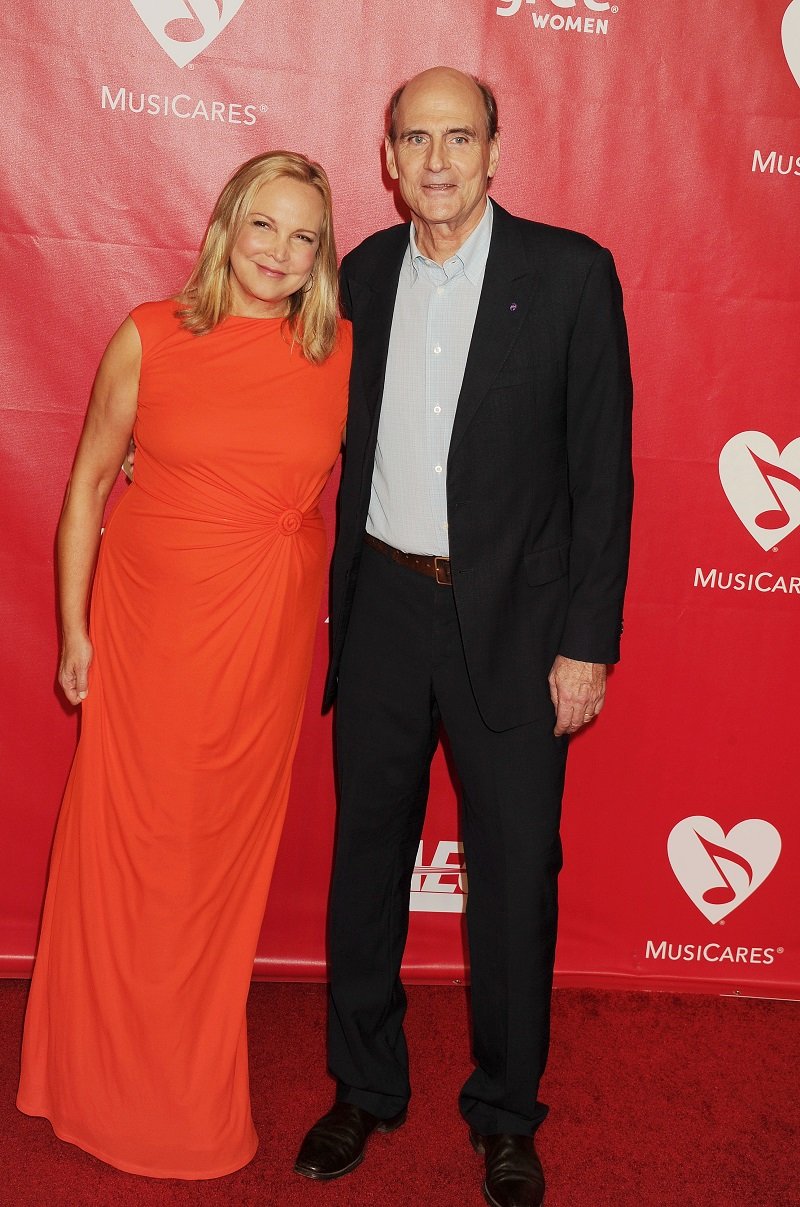 James Taylor and Kim Taylor on January 24, 2014 in Los Angeles, California | Photo: Getty Images
KIM MADE HIM A BETTER MAN
One of the things he mentioned was that Kim made him a better person as he used to be a "mean old man." Through the unconditional love that he has received from his wife, he changed.
Having children at 52 probably played its part in his transformation, as well. Shortly after walking down the aisle, James and his then-47-year-old partner had twin boys Henry and Rufus.
Even though James and Kim are the kids' biological children, it was a family friend who carried them in her womb after undergoing in vitro fertilization back in 2000.
Henry and Rufus became the singer's third and fourth kid as he shares two grown-up children with his first wife, Carly Simon. Both of them, Sally and Ben, are also musicians.
JAMES TAYLOR IS A ROMANTIC
Some people could think that, since James and his wife have been married for 19 years, they don't care about the romance in their relationship anymore. However, nothing can be further from the truth.
For their 19th anniversary celebrated on February 18, 2020, James bought her 19 dozen roses. He posted a photo of Kim absolutely thrilled about the unexpected gift to his Instagram account.
In the caption, he wrote: "as the song goes, each day is Valentine's Day." For their 15th wedding anniversary, the singer shared plenty of images on Facebook with a beautiful message in which he praised his wife.
One of the things that James Taylor wrote was that he didn't "really exist apart from us," and remarked how lucky he was for finding her.
Please fill in your e-mail so we can share with you our top stories!