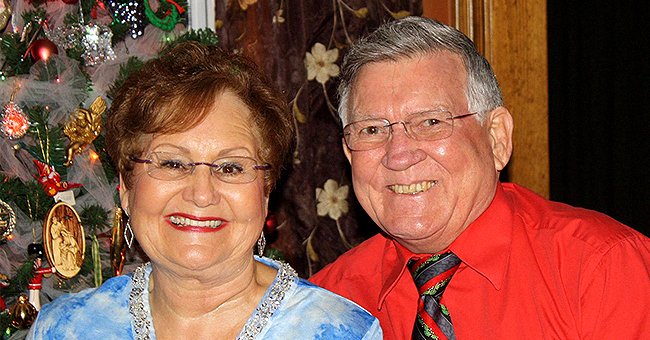 facebook.com/jerryw609
Elderly Couple Dies Minutes Apart Holding Each Other's Hand Following Coronavirus Complications

A couple from Mississippi married for over 50 years died from the deadly coronavirus, while holding each other's hands.
Jerry Austin Williamson and Frances Jewel Bond Williamson, both 72, started a life together as they exchanged their "I do's" over 50 years ago.
On April 1, they ended their journey on earth, as they passed away from COVID-19 while holding hands at a hospital in Mississippi.
COMING HOME FROM A CRUISE
The elderly couple just came home from a cruise before contracting the deadly pandemic. Having a vacation onboard a ship was a regular form of leisure for the Williamsons.
More often than not, they would return homesick after their cruise, which would sometimes happen up to 20 times a year. Hence, their recent illness came as no surprise for both the couple and their relatives.
"But then when we found out that Ms. Frances had gone on a ventilator, Jerry called me right after that happened and you could tell the tears in his eyes. He was scared to death," Pastor Rick Clark said.
CONTRACTING COVID-19
Shortly after, both Mr. and Mrs. Williams tested positive for COVID-19 and ended up on ventilators at Memorial Hospital in Gulfport.
Maura was not given a chance to have a proper physical goodbye, given the circumstances.
At the hospital, while holding hands, the couple expired six minutes apart. They were among the nearly 2,000 individuals who contracted the disease in Mississippi, and among the 51 who have died.
During their memorial service, Pastor Clark shared, "I was quoting the Bible. I said they were no longer suffering; they were no longer in pain. They were now with the Lord for their eternal rest."
The Williamson's put faith in the center of their relationship and their lives. Together, they have endured hardships, including the loss of a child and Jerry's battle with lung cancer.
Jerry was a US Navy veteran who served as a public works supervisor while Frances worked as a phlebotomist.
A CORONAVIRUS VICTIM'S WIDOW
Joe Lewinger was another victim of the deadly virus, who passed away recently. In an interview with his widow Maura, CNN anchor Erin Burnett couldn't help but become emotional as well. Burnett said:
"I think your love for him; it's a beautiful thing. But I also wanted everyone to know about the love that your community had for your husband."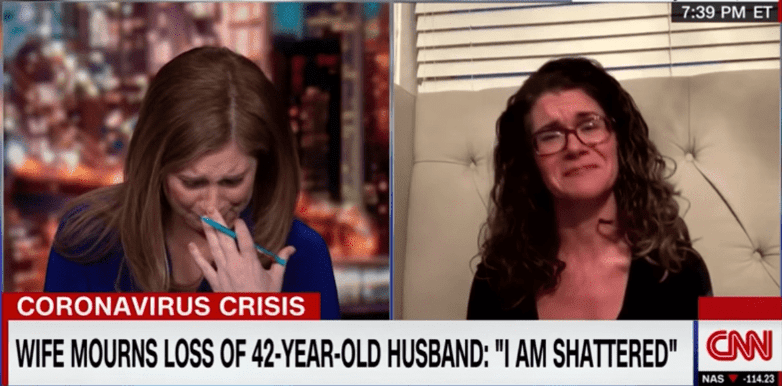 Screenshot of interview. | Source: Youtube.com/CNN
Joe worked as an assistant principal and basketball coach in a school that had students mourning over his death. Because he couldn't have a proper funeral, several cars with signs went on a procession.
Maura was not given a chance to have a proper physical goodbye, given the circumstances. Hence, the couple had to say their farewells over FaceTime.
Please fill in your e-mail so we can share with you our top stories!