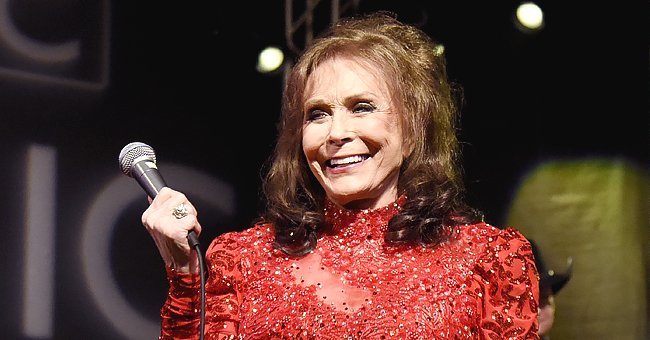 Getty Images
Loretta Lynn Calls Quarantine 'Damnedest Thing' Ever While Social Distancing

Country singer and legend, Loretta Lynn, does not stay still, even at 87 and in the middle of a pandemic that keeps us all at home. A new book is coming out to tell us about her intimate friendship with another legend, Patsy Cline.
Long before quarantine time was an official order to abide for everyone, Loretta Lynn was already on lockdown at her home 75 miles away in rural Hurricane Mills, Tennessee. "Damndest thing I ever seen" she said about this time of social distancing.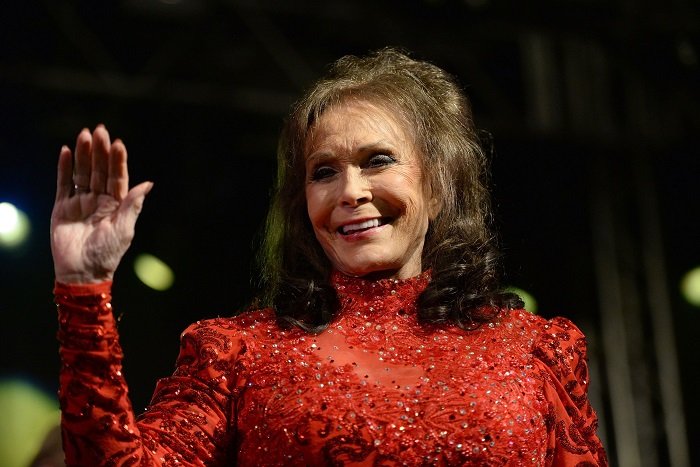 Singer Loretta Lynn performs onstage at Stubbs on March 17, 2016, in Austin, Texas. | Image: Getty Images
At 87 years old, with a previous stroke and a broken hip in her medical chart, besides being part of the vulnerable population considered most at risk from the coronavirus, Loretta has been medically required to postpone several appointments and interviews.
At her age, the legendary country singer had to reschedule many promotional events to support her new book, "Me & Patsy: Kickin' Up Dust. My Friendship With Patsy Cline" which was released on April 7th, together with a Lynn remake of Cline's "I Fall to Pieces" on April 3rd.
A MENTOR AND FRIENDSHIP STORY
In her book, Loretta wrote about her memoirs of her intimate friendship with the country-pop legend, Patsy Cline. What we can see through her story is the heartfelt appreciation she had with Cline who became her most important and cherished mentor, and who led her towards where she is today.
Patsy was something like Loretta's voice of experience, through her lines we learn that Patsy taught her to shave her legs, to spice up her marriage, provided her advice about contracts and helped Lynn navigate a male-dominated music business in Nashville.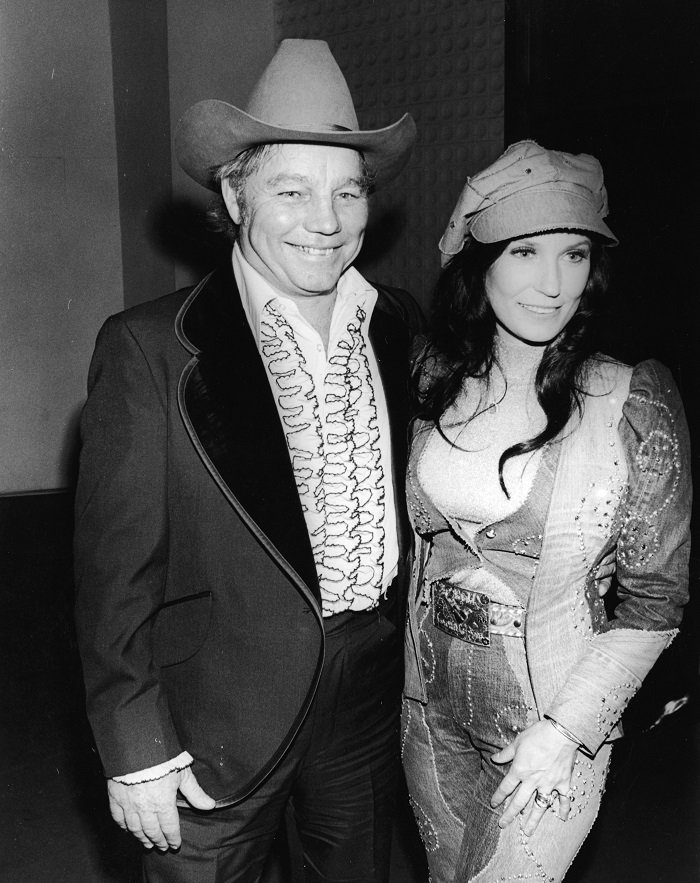 Loretta Lynn and her husband Oliver Lynn, Jr. (also known as Mooney) at the Country & Western Music Awards, Hollywood, California, February 27, 1975. | Image: Getty Images.
The book was written with the help of Loretta's daughter, Patsy Lynn Russell (named after her beloved friend) and even though it focuses on her relationship with Cline, it also outlines the influences of husband Oliver Lynn, producer Owen Bradley, Wilburn Brothers, and Dottie West.
GONNA RAISE HELL
Last year, some tabloids published that Loretta was at home feeling ill and on her deathbed. She responded back to these rumors with a post on her Facebook page to make sure they were all gossip. In the video, she says:
"You're kidding me! I'm not dead and neither is Willie! Both of us are coming back to life and we're gonna raise hell."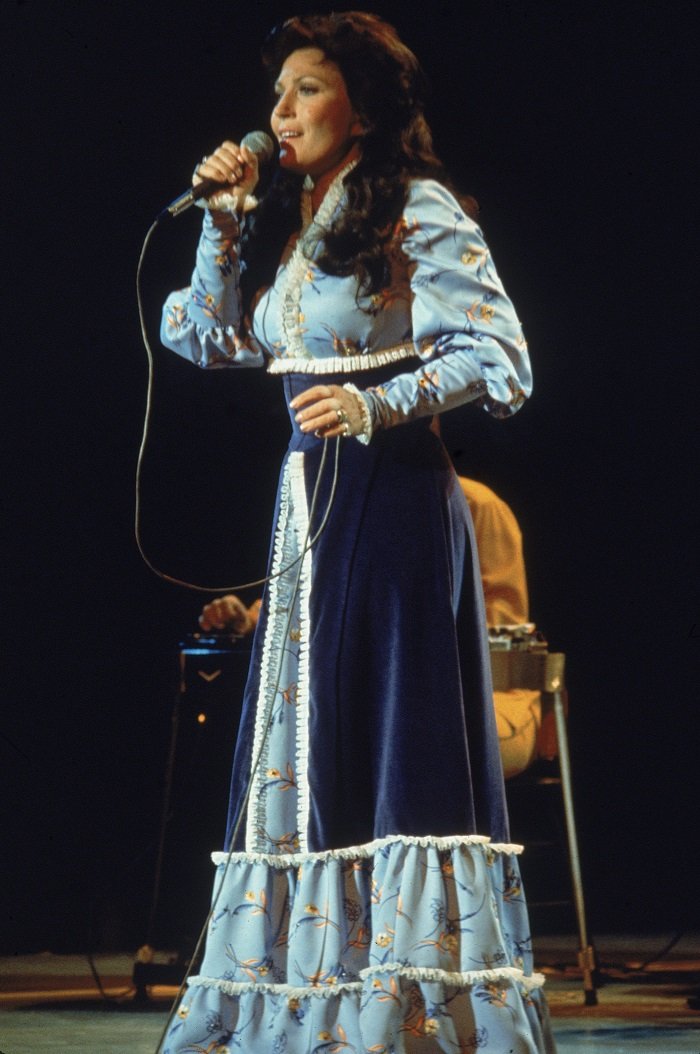 Loretta Lynn performs on stage, wearing a long dress, circa 1980. | Image: Getty Images
The caption of the video reads: "Well, through the years they've said I'm broke, homeless, cheating, drinking, gone crazy, terminally ill, and even dead! Poor things can't ever get it right". With a smile and making fun of it, she showed how well she was feeling despite health complications.
Her feisty still joyous attitude has led her through a successful career for more than 50 years. Lynn has racked up 24 No. 1 singles and has become one of the most influential artists in country music. At 87, she's still telling stories with her music, and now with her book. Maybe she shows us that time is just an illusion.
Please fill in your e-mail so we can share with you our top stories!