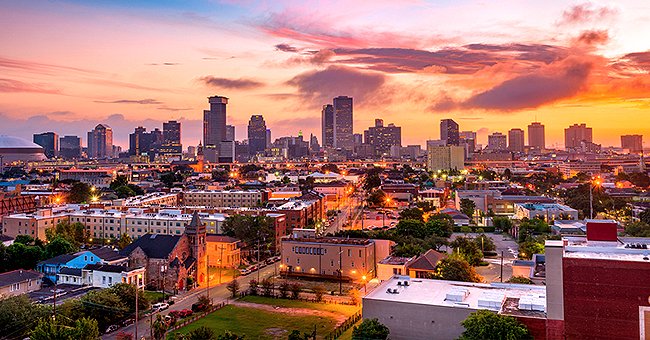 Shutterstock.com
86-Year-Old Woman and Her 3 Sons Die Just Days Apart after Testing Positive for COVID-19

In the span of ten days, Antoinette Franklin, 86, and her three sons, Herman Franklin Jr., Anthony Franklin Sr., and Timothy Franklin, all died in the wake of testing positive for the novel coronavirus.
Antoinette, from New Orleans, died on March 23. Her passing came only three days before her son Herman died at 71 years old. Meanwhile, Anthony, 58, and Timothy, 61, passed away on March 26 and March 30, respectively.
In an interview with the local news station WDSU, the family said that all four had tested positive for COVID-19. They had no idea how the virus got them, yet they noted Antoinette and her three children became sick around the same time.
IT'S HORRIFIC
"My uncle passed, my grandmother passed, my dad passed, then my other uncle passed," Anthony Franklin Jr. said. He added that it's awful.
Jacqueline Franklin told the outlet, "I want the world to know if it happened to the Franklin family, it could happen to any family."
Jacqueline encouraged everyone to take the coronavirus seriously. She added that they should not let this happen to another family.
CAUSES OF DEATH
As reported by PEOPLE, the New Orleans Coroner's Office didn't quickly respond to their request for comment. A representative for the office, however, affirmed to NBC News that all four family members tested positive for the deadly disease.
According to PEOPLE, it is still uncertain whether the tests were conducted before or after their demises. Their causes of death have not been released.
They have listed 16,284 coronavirus cases and 582 deaths.
LOOKING FOR WAYS
NBC News reported that Louisiana is a hot spot for COVID-19. They have listed 16,284 coronavirus cases and 582 deaths.
Governor John Bel Edwards recently said at a news conference that he's searching for ways for his administration to discuss racial differences associated with rates of ailment and demise.
Meanwhile, coronavirus has also killed Kelly Conkey Billups's mother, Judith, her father, Lewis, and her brother, David. Her husband, Don, on the other hand, is in an Ohio hospital fighting for his life, as reported by BuzzFeed News.
Kelly said it resembles a bad dream and that she doesn't know how to dig herself out now. Kelly shared that the Conkey family was a close-knit clan.
She explained that they all just did everything together as a family. It was all of them or none of them, she added. As for her husband, she left an update on a GoFundMe page that he's still on a ventilator. However, he was able to respond to basic commands.
Please fill in your e-mail so we can share with you our top stories!