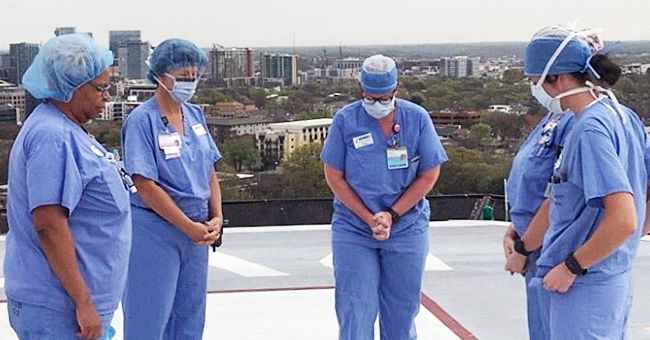 facebook.com/NurseyNurse
Tennessee Nurses Pray for Patients and Families on Medical Center Helipad Amid COVID-19 Crisis
In the midst of the coronavirus pandemic, a group of nurses in Nashville prayed for the patients and families together on the helipad atop the hospital.
One of the nurses at Vanderbilt University Medical Center in Nashville, Tennessee, Angela Gleaves, took to Facebook recently to share touching photos of herself and four of her fellow nurses.
In the picture, they are seen praying from the hospital's helipad at the building amid the coronavirus outbreak.
GOD'S PRESENCE
"When you have a few extra minutes at work you take the time to go to the Helipad and pray," Gleaves wrote. "We prayed over the staff in our unit as well as all of the hospital employees."
She added that their prayers also include patients and their families as well as their colleagues around the world who care for patients.
"It felt good to do this with some of my amazing co-workers," she continued. "We could feel God's presence in the wind. Know that you are all covered in prayer."
OUTPOURING OF SUPPORT
Many people were touched by her post and immediately expressed their support and gratitude. They also offer prayers for all the frontliners around the world.
In an interview with TODAY, Gleaves said they decided to share their pictures on social media to let everyone know that they are not only praying for their hospital but also for all the patients and the families.
The world is suffering greatly during this time because of this deadly disease.
A GREAT MOMENT
She pointed out that it is challenging for families and patients right now, as most hospitals have banned visitors. Regarding their prayers, Gleaves said it was a great moment for them.
The world is suffering greatly during this time because of this deadly disease. Everyone, whether poor or rich, famous or not, is praying and giving advice for the coronavirus to stop spreading.
Actor Matthew McConaughey took to Twitter recently to share a video of himself with a motivating message of hope and solidarity as we all get through the pandemic together.
In the clip, he said that "let's take care of ourselves and each other" and that "let's not go to the lowest common denominator and get paranoid."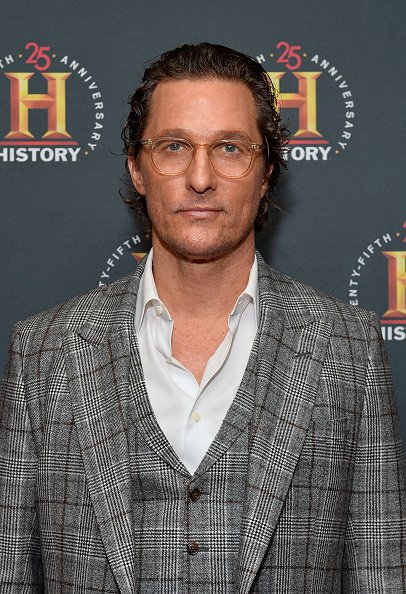 Matthew McConaughey at Carnegie Hall on February 29, 2020 in New York City. | Photo: Getty Images
He added that "let's do our due diligence and take the precautions we need to to take care of ourselves and those of us around us, right now more than ever."
McConaughey continued encouraging everyone to practice "values of fairness, kindness, accountability, resilience, respect, courage."
Please fill in your e-mail so we can share with you our top stories!