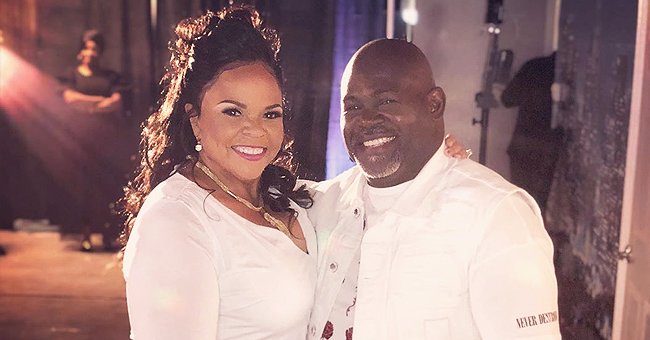 Instagram/davidandtamela
David Mann of 'Mann & Wife' Shows Gray Sideburns & Wife Tamela Isn't Impressed
David Mann has come up with his own social media challenge for men in quarantine: to let their hair grow. And while he's excited about his new look, his wife Tamela is not impressed.
Tamela and David Mann from "Mann & Wife" are taking the quarantine amid the coronavirus outbreak very seriously.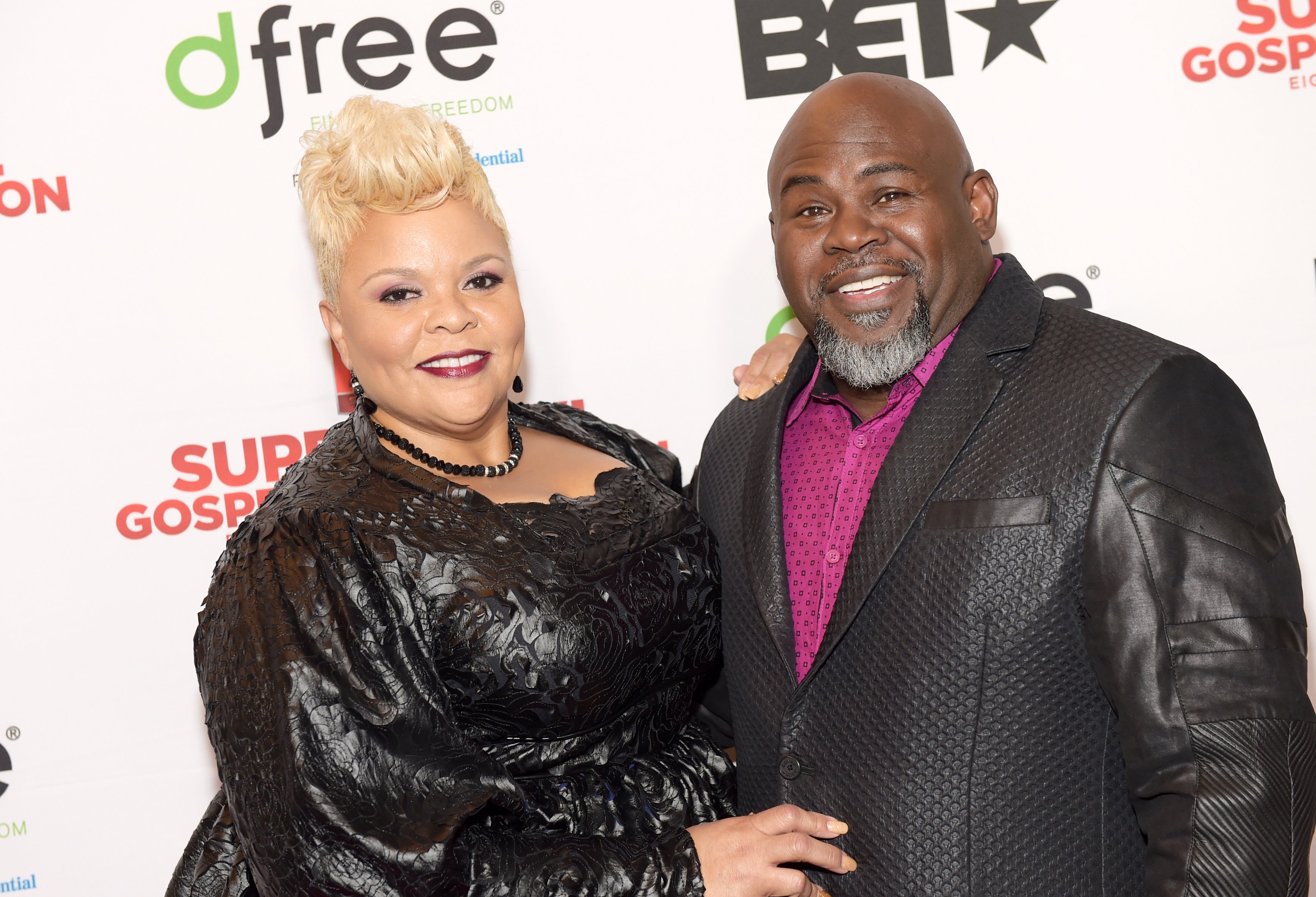 Tamela Mann and David Mann attend the BET Presents Super Bowl Gospel Celebration at Lakewood Church on February 3, 2017 in Houston, Texas. | Photo: GettyImages
DAVID AND HIS HAIR SITUATION
The funny couple has been staying at home, cooking, exercising, enjoying their sauna, and helping their grandkids with their homework, all while encouraging their fans to keep social distancing.
David started the week by sharing a hilarious clip on Instagram where he explains that his hair—or what's left of it— is beginning to grow.
He proudly showed off his gray sideburns and even gave fans an all-around look of his head so they could better appreciate the look.
The 53-year-old then addressed people who have been doing Instagram challenges to keep themselves entertained during quarantine, saying:
"To all the people doing challenges, it's all about hair brothers. What don't you just let it grow?"
He continued singing "let it grow," in the rhythm of Disney's "Let It Go," and then approached his wife to ask if she liked his sideburns.
TAMELA IS NOT THRILLED
Tamela, who's currently on a weight loss journey, didn't hesitate and said she doesn't like it. "It is terrible. Just because we're at home no mean we have to look like a bum," she added.
David then asked her to pull on his sideburns and complained when she did, and then she had Tamela record the sides and back of his head again, as she stated how terrible it was that he wanted to show off about it.
David concluded the video saying he thinks "all brothers" should let the hair grow until we're out of quarantine, while Tamela noted in the back, "we don't have to look a mess just because we're on quarantine."
FANS AGREE WITH TAMELA
Fans found the exchange hilarious, but there were mixed reactions about David's hair growth challenge. While some people encouraged him to whatever he'd like, others advised him to listen to his lovely wife.
"No! Listen to your wife! She's wife," said one fan. And another agreed commenting, "I love you both, but please listen to your beautiful wife."
DAVID AND TAMELA'S MARRIAGE
The Manns have been married for 31 years and have a blended family with five children: three from David's past relationships, two he had with Tamela, and Tamela's niece who they also raised.
The couple met in high school but started dating a few years later. Still, since they grew up together, everything they build professionally, they did it together.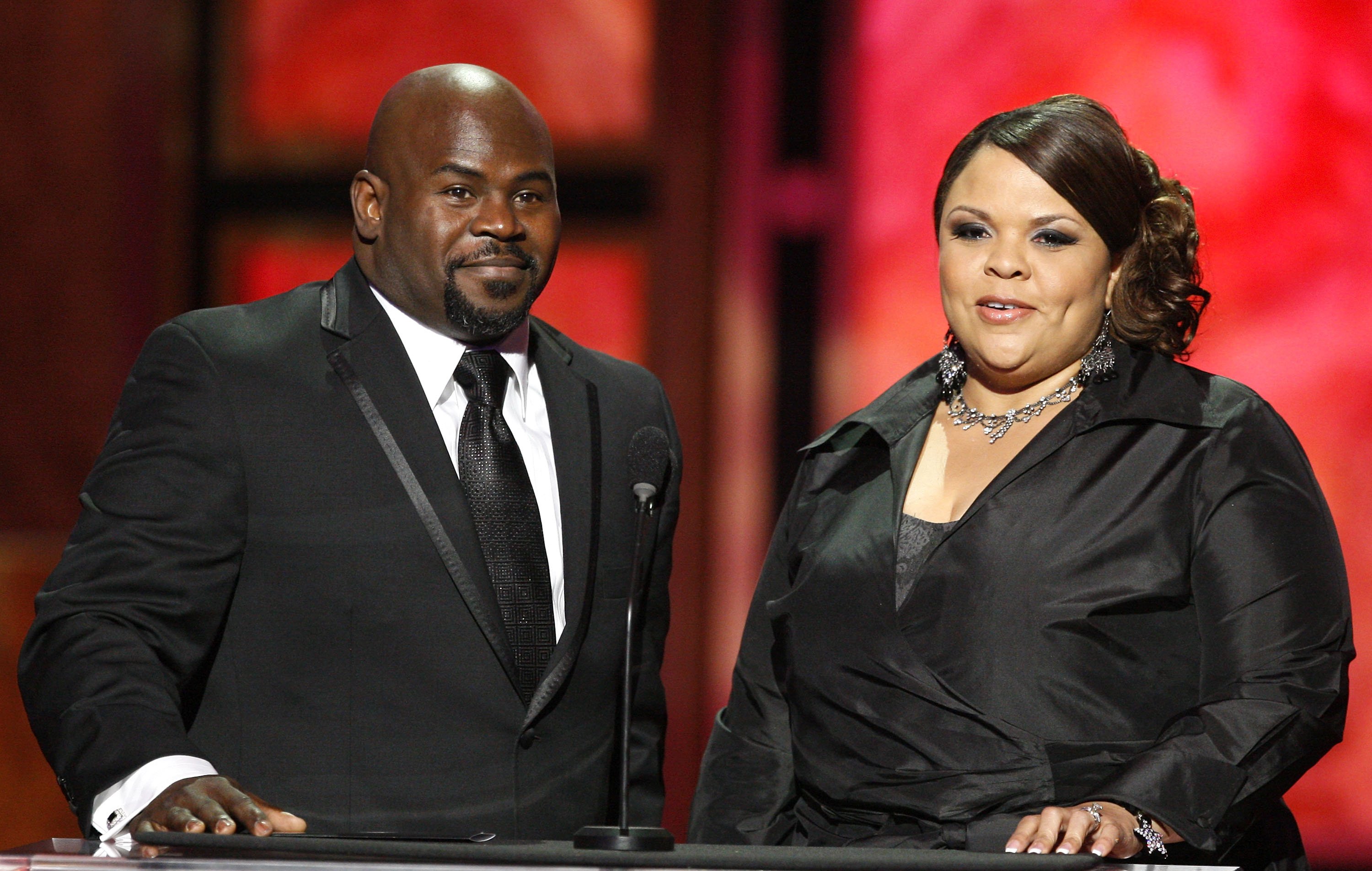 David Mann and Tamela Mann speak during the 40th NAACP Image Awards held at the Shrine Auditorium on February 12, 2009 | Photo: GettyImages
For David, it was important to have someone to trust in the crazy world of entertainment and someone who enjoyed the same things he did.
Last year, David and Tamela published the book "Us Against the World," and in it, they got candid about the ups and downs of their marriage, including the "art of arguing" they learned the hard way.
Talking to the Christian Post about it, David explained that at some point, they learned that communication is the key to mutual understanding.
However, he made sure to mention that "you want to communicate to get an understanding, not to get a point across."
David and Tamela's fun-loving marriage is an example to many people, so, after more than three decades together, it's safe to say they know what they're talking about.
Please fill in your e-mail so we can share with you our top stories!