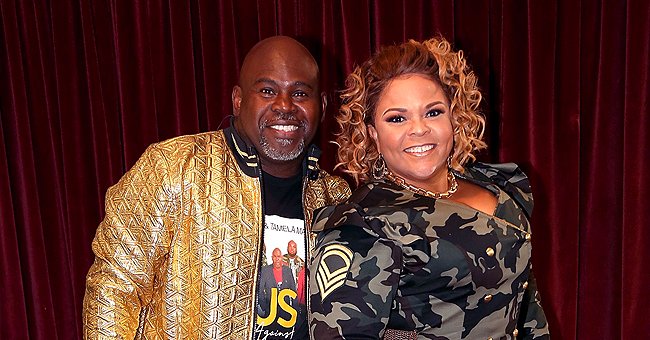 Getty Images
David & Tamela Mann Enjoy Steambath While Sharing Hilarious Talk Amid Quarantine in New Videos
Amid ongoing quarantine, actor David Mann and his wife, Tamela, enjoyed each other's company as they spent time in a steam bath.
In recent Instagram videos, David Mann and his wife were seen spending time in a steam bath. In the first video series, David sarcastically asked his wife if they were practicing social distancing. Tamela replied to him, stating that the practice doesn't apply to husband and wife.
In a subsequent video, Tamela revealed that she was listening to a bible story. She confessed that she was trying to dedicate more of her time to God.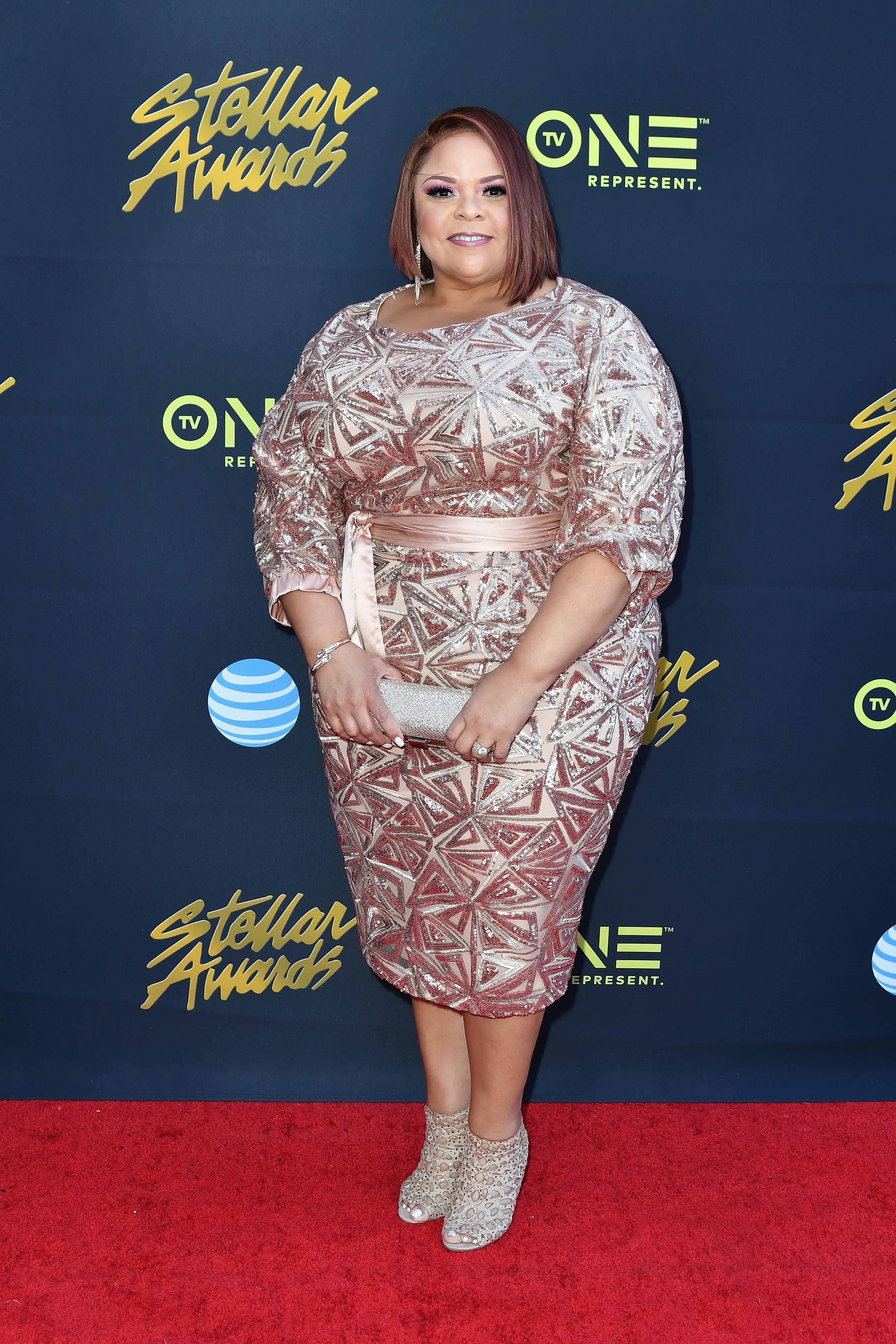 Tamela Mann attends the 33rd annual Stellar Gospel Music Awards at the Orleans Arena on March 24, 2018 in Las Vegas, Nevada. | Photo: Getty Images
Tamela also spoke about how most people put a lot of things before God. She explained that it was time for people to start incorporating God in their activities.
After struggling with her weight for years, the gospel singer announced in 2019 that she was joining "WW" (formerly called "Weight Watchers") as an ambassador. Months after the announcement, Tamela shared her weight loss journey in an Instagram post. She shared a video of herself which she captioned:
"I am officially 40 pounds down!!!. "I'm telling you all @ww is changing my life for the better. It's not too late to join me on this journey.!"
Mann's 31-year-old daughter Tiffany who struggled with her weight, also joined her mother on the path to get healthier.
Speaking to "WW," the 53-year-old explained that it was nice to have a family member who was like-minded and shared her goal. Tiffany also revealed that she learned how to take care of her body because her mother started doing the same.
David and Tamela first met as teenagers in an after school class.
In an interview with "Essence," the mother of four revealed that she wanted to inspire other women to know they could change their body without depriving themselves of the things they like.
She explained that unlike other weight loss plans, "WW" wasn't dictating to her what she could or couldn't eat. She added that this gave her comfort because she knew she wasn't going to be pushed into a corner of dos and don'ts. Tamela added:
"It has to start individually with ourselves. I'm not just doing this for my family; I'm doing this for myself."
In November 2018, the couple shared details of their marriage, career, and family life in their tour, a memoir, and an album. Through these means, they shared insights about friendship and love as well as tips to help married couples stay in love.
Their tour, which they called "The Mann Family Tour," featured the two lovebirds performing songs, comedy, and skits alongside their children.
The memoir "Us Against the World: Our Secrets to Love, Marriage, and Family" was released on Nov. 13, 2018. The book focused on the drama and challenges that David and Tamela have encountered and overcome during their union.
The couple also released an album "Us Against the World: The Love Project," which consisted of 10 songs including six duets.
David and Tamela first met as teenagers in an after school class. They got married in 1988 after being best friends for years.
Please fill in your e-mail so we can share with you our top stories!