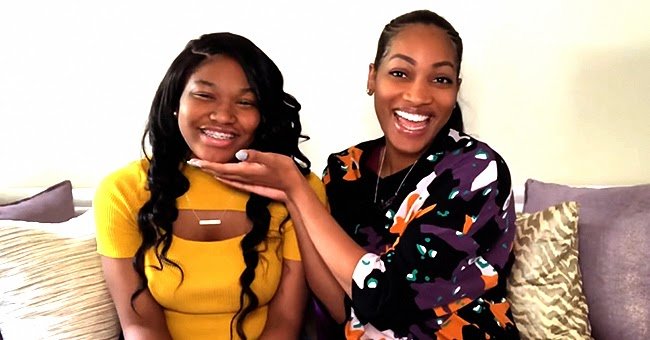 YouTube/MsEricaDixon
Erica Dixon of LHHA Permitting Daughter Emani to Date & Talk to Boys after 15th Birthday
For her 15th birthday, Erica Dixon reveals she's finally allowing her daughter to date and talk to boys now that she's turned another year older.
After Emani Richardson turned 15 on March 31, she's been given the go signal by her mom, Erica Dixon, to befriend and talk to boys her age. On a new episode of the mother-and-daughter duo's YouTube series called "Teenage Talk Tuesday," she revealed that she trusts her child to be mature enough to start dating.
"She's 15. I told her she can start talking to boys. She has friends, but I mean, I don't know if I want to call it dating. I don't know if I want to call it that."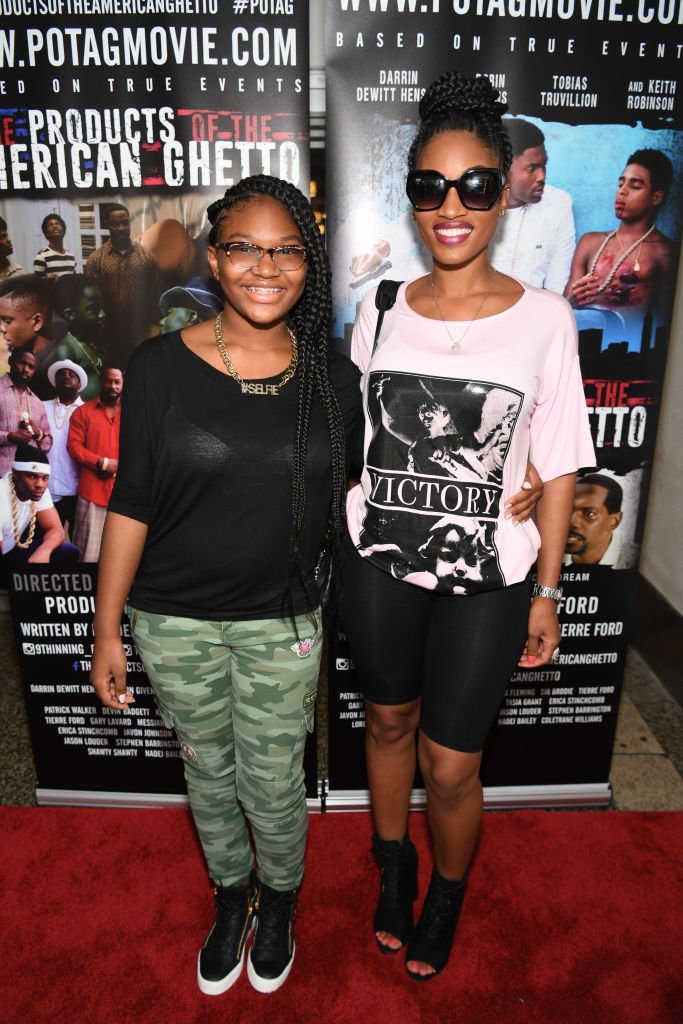 Erica Dixon and Emani Richardson at the premiere of "The Products of the American Ghetto" | Source: Getty Images/GlobalImagesUkraine
ALLOWING HER DAUGHTER TO DATE
Dixon adds that she'd be okay for her daughter to start hanging out with boys, as long as she gets to talk to the parents and everyone's on the same page that they could go to the movies or skating.
The proud mom shared a birthday tribute to Emani as she turned 15, calling her her "first love."
A 15-YEAR-OLD'S ADVICE ON BOYS
The "Love & Hip Hop" star was also impressed to find out her daughter was so wise, as she gave fellow adolescents tips on how to deal with guys, especially when it comes to seeing the red flags right away.
"If you talk to a boy you really like, no matter how much you like him, if he does something wrong the first time, always take the red flag and cut them off!"
A HAPPY 15TH BIRTHDAY
Hilariously, Richardson said that while her suggestion is to block the guy, she added that he shouldn't be blocked on Instagram, so that he sees that "you're doing good." Overall, Emani and Erica had a great talk and they were happy to share it with people.
Previously, the proud mom shared a birthday tribute for Emani as she turned 15, calling her her "first love." She made sure to let her know that even though she's allowed to talk to boys now, she will always be her mommy's baby.
Her dad Lil Scrappy also made sure to greet her a happy birthday, who is also about to welcome another daughter in his life with wife Bambi.
Please fill in your e-mail so we can share with you our top stories!