Mike Epps' Wife Kyra Melts Hearts with Photo of 1-Month-Old Daughter Indiana in White Tutu
Kyra Epps got fans drooling in a recent social media share where she flaunted her baby daughter, Indiana, who became a month old.
Stand Up comedian Mike Epps and his pretty wife, Kyra Epps, are parents to an adorable infant, Indiana, who recently turned a month old.
In a captivating Instagram post, Kyra announced her baby's new age to fans alongside beautiful pictures that could melt anyone's heart.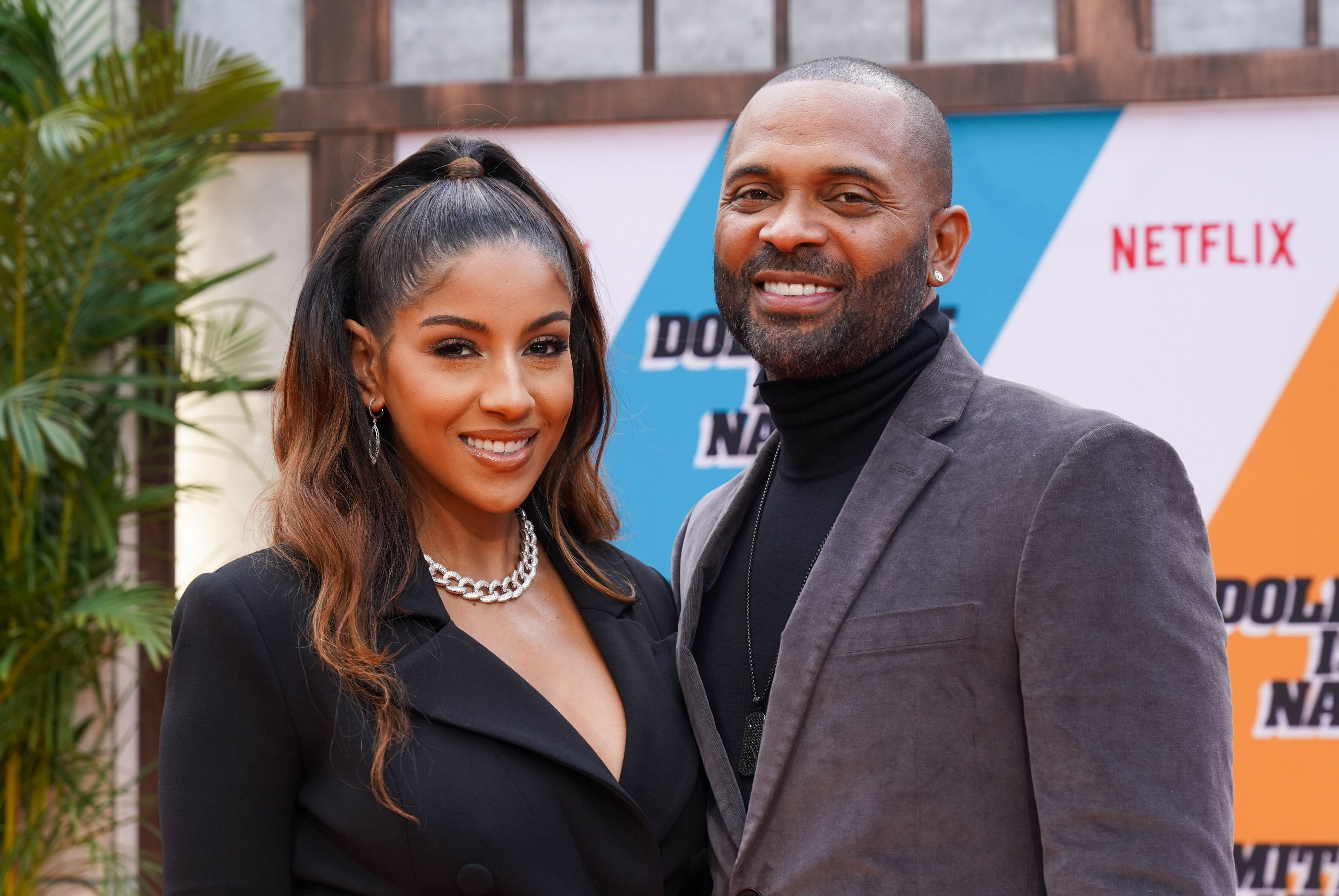 A SWEET MOMENT 
The socialite's post included two lovely photos of the adorable little one. In the first photo, baby Indiana was glammed in a lacy white tutu. The little one sat with soft grey pillows propped behind her. Kyra captioned:
"Happy one month to my Indiana. Mommy loves you so much!!!" 
Baby Indiana wasn't done displaying her cute features as the second image showed her in a black onesie with her sweet little face in an up-close view of the camera. Mike was not left out as he also flaunted his bundle of joy on his page.
FANS WERE IN AWE!
Epps' little girl pulled at fans' hearts as they trooped to the comments to gush over her. A psyched fan admirably wrote, "I mean, how do you stop staring at her!!? Y'all made a beautiful baby girl. Blessings."
Mike made it known that he loves his daughters a lot, but he wouldn't mind a little boy in the brood!
A second Instagrammer exclaimed: "Oh my my my sissy. She is so adorable. She is a real doll." Another fan gushed: "Ummm, you made the most perfect baby." Someone added: "God took his time with her. So beautiful…"
BABY INDIANA ROSE 
Back in 2019, the OWN producer announced on her Instagram page that she and her hubby were becoming parents. The mom-of-one shared a pleasing image from her maternity shoot. 
Just last month, the "Next Friday" star and his spouse welcomed a baby girl whom they debuted on Instagram. The happy dad shared a sweet video of his baby daughter while sharing her names in block letters. Kyra followed suit with a post of her own on Instagram. 
MIKE ON FATHERHOOD 
While Kyra Robinson Epps is a first-time mom, her Hollywood star spouse is not new to parenthood as the "All About the Benjamins" actor has four daughters from previous relationships.
Once in an interview with People, the girl-dad spoke lovingly about his daughters as he gushed over them and made it known that he loved his kids equally.
According to him, having daughters changed his music perspective as he had to curb contents that were degrading to females. 
Mike made it known that he loves his daughters a lot, but he wouldn't mind a little boy in the brood!